7 Best Staff Training Tools in 2019
eLearning is one of the key practices that have become common in modern offices. There is no doubt that training and learning are at the core of every successful organization. There are indeed numerous benefits of carrying out staff training. When looking to deploy successful training in the modern world, you must have the right tools at your disposal. The right tools can comprise of good software that enables you to design a course and assess the success of the training. There are indeed many good choices for staff training tools in the market today. Below are some the best tools for staff training in 2019.
1. ezTalks Meetings
ezTalks Meetings is one of the most useful resources for online learning and training. This cloud-based solution provides several great features for training staff. There are excellent conferencing and storage tools that allow seamless communication. There are also provisions for creating virtual classrooms. The online education platform is particularly great for training as it is specifically structured to address the concerns of learners and trainers. There are ample video conferencing, management, learning and multi-platform communication tools that make training convenient. The platform is also optimized to be accessed via various channels thus making versatile.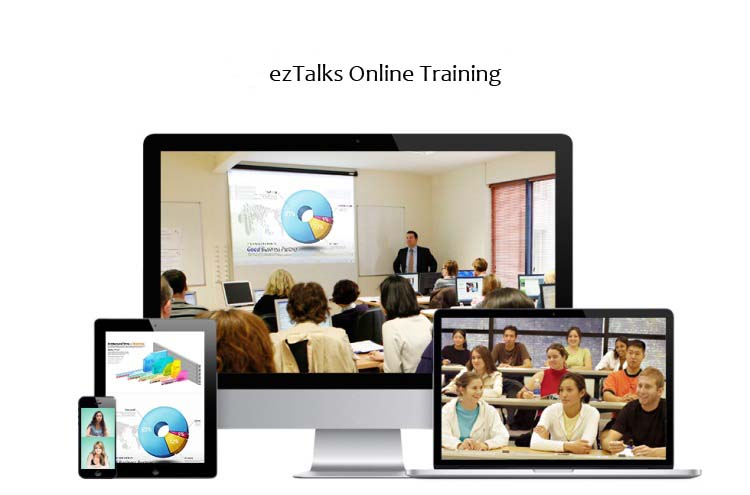 2. Litmos
This online learning management software has been in the market for a number of years. Litmos is developed by CallidusCloud and its main features include an interactive training platform as well as space for freelancers to push content. The platform is quite useful as a staff training tool because it has a variety of good courses that cover various areas. The whole platform is based in the cloud from where users can set up their training tools or learning environment. The platform is used by both trainers and learners to access content.
3. Saba Software
Saba enables companies to create courses that address issues of the learners. The platform has been used over time to provide management features and learning content. A user is able to create courses, track performance and make recruitments. The staff training tool is cloud-based and is mainly created to address the issue of employee and employer engagement. Saba has virtual classrooms where companies can add their courses and carry out training. Additional training resources are provided for a fee.
4. Elan
Elan by Brainier is a training tool that is designed for the smaller companies and organizations. This tool mainly caters for particular industries like banking, real estate, and a few more others. The key feature that distinguishes Elan from other tools in the market is its approach to training. Every course on the platform is only visible from the browser and there is no additional software that accompanies the platform. Things like certification are also done on the web upon the conclusion of a course. The platform is customizable, allowing companies to make modifications that fit their needs.
5. Skyprep
Skyprep is another platform that offers some of the best tools for staff training. This platform has a customizable user interface where companies can structure their courses. The platform allows users to create questionnaires, quizzes, and other kinds of material meant to train and assess employees. Companies are able to modify the platform to their liking as there is an option of adding custom logos and other branding material. The platform also allows uploads in the form of video and text content. The platform also has an efficient learner management interface that allows learner information to be imported in bulk. In addition, e-commerce options are available for companies that might want to use them.
6. Syberworks
Syberworks is another great platform, particularly for the smaller companies. The platform is available both online and offline. The key aspect of the tool is that it provides content in multiple modules. In addition, the platform is able to integrate with other cloud learning tools. There are ample resources for testing and delivering reports. There is an electronic verification system that marks the tests and ensures that every single report is authentic. The platform is a good option for companies that do not have enough resources nor knowledge pertaining to course creation.
7.Cornerstone OnDemand
Cornerstone OnDemand is a training platform that offers onsite tools for learning and allows integration of other tools into the platform. This training tool is a great platform for recruiting as well as management of interviews. Cornerstone OnDemand uses a variety of means to achieve its goals. Resources for tracking progress are baked right into the system and companies are able to create and track their objectives. The user interface of the platform is designed in a simple and effective fashion. Cornerstone OnDemand is a fully-fledged training platform that is offered at a price.
There are many more staff training tools you can find in the market. The above tools for staff training, however, represent some of the best in terms of effectiveness and features. Companies can be able to use the various resources offered by these tools to craft and deploy a good course that meets their needs.