Top 5 Online Communication Services
There is no doubt that communication is one of the primary driving forces behind the success of any business. In the recent past, most companies relied heavily on employees working at the office, but that has changed as many organizations today has a vast number of remote workers, clients, suppliers, and even shareholders. It, therefore, means having frequent communication with the dispersed team is essential for the growth and success of the business. However, sometimes, you may not handle this situation properly due to travel and distance expenses. Besides that, there is the issue of lack synchronization and coherence among all the team members, which jeopardize the efforts for constant communication. This explains why a modern business cannot operate efficiently without online communication services.
As it turns out, companies embracing online technologies need quality telecommunication solutions to eliminate the fuss that would otherwise arise from limited access to information. With services such as the ones unveiled in this article, the business will have its virtual team working coherently, saving time, and above all, boosting productivity and workability of each worker. Here below are top 5 online communication services that make these objectives possible.
1. Skype
Skype is one of the leading open source and cloud-hosted solutions that is offering cutting-edge online communication capabilities. It is a great online communication service for both large corporations as well as small enterprise and individuals. Virtual communication analysts urge that the service has jettisoned phone communication from the scene. The most important aspect of Skype is that it is a free service. It enables you to host online meetings with up to 10 participants, again without paying even a single dime. Besides that, premium plans are offering additional features like HD videos, audio calling, instant messaging, and technical support. The product runs seamlessly on all the key operating systems in both computer and mobile devices.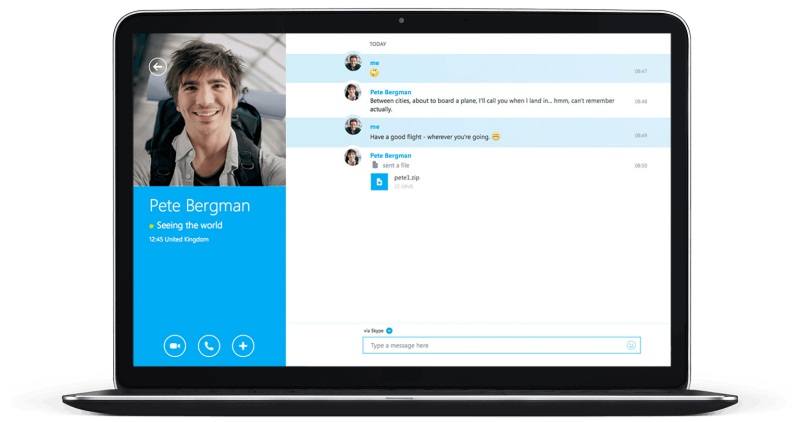 2. ezTalks Meetings
If you want communication online with your team to be effective, then the best solution is ezTalks Meetings, formerly known as ezTalks Cloud Meeting. The above product provides high-definition video conferencing services to allow teams to host or attend online meetings, online seminars, and video conferences anywhere anytime. The online communication service offers a myriad of features free of charge, which you could hardly get from any other online communication platforms available in the other online communication services. Some of the ezTalks Meetings features include crystal clear audio and high-definition video, group chat and private chat via text, recording and playback, easy screen sharing, collaborative whiteboard sharing, and other useful online collaboration tools. It also features a reminder that is vital for scheduling online meetings. The services run smoothly on all the main operating systems for mobile and computer devices.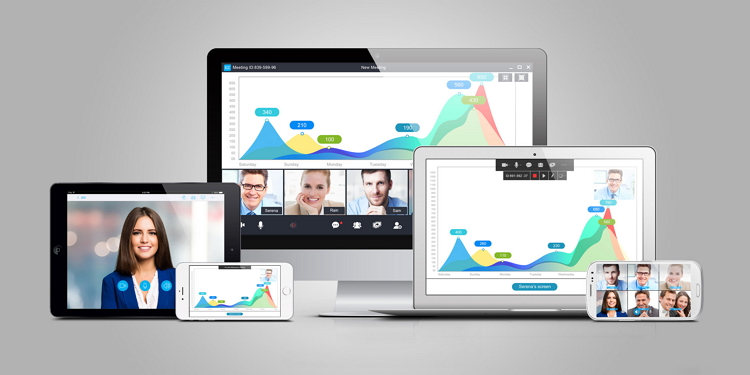 3. GoToMeeting
GoToMeeting is another popular and useful communication online service. It is often applicable in situations where you want to hold meetings with clients or team members from remote locations. The product features a highly secured and encrypted online transmission measures, so that you do not need to worry about the security and privacy of the conference. Adding or inviting members to join the conversation is incredibly easy because you just need to send them a link to your meeting by email id. In a nutshell, GoToMeeting offers features such as screen sharing, conference calling, text messaging, and many more. Most of these features are available in the free-trial version, but paid version allows you to enjoy premium features.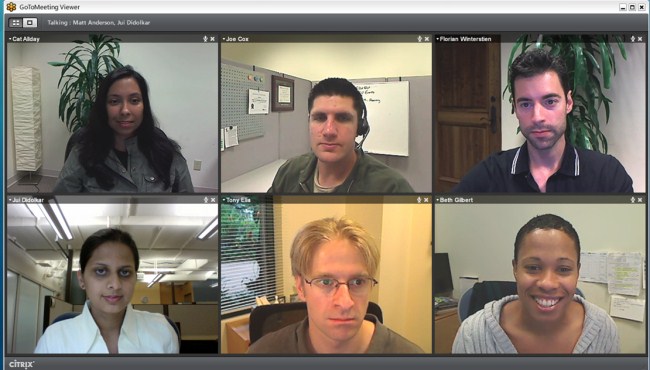 4. join.me
join.me has since been tagged as a great business online communication service because it helps companies plan and hold online business meetings, presentation, and web conferences, which ultimately keeps everybody in the enterprise, whether working within the office or from remote, one button away from joining an online conversation. The product is highly applauded for its share control and enterprise authentication capabilities.
join.me offers forever-free security provisions that cover up to ten users. Together with other plethora of features, this online communication service has an appealing and friendly interface with the opportunity to customize to make it brand-appropriate.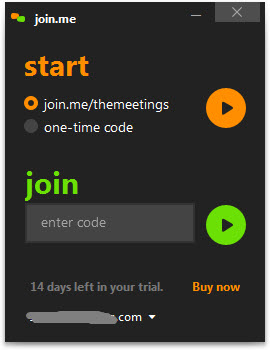 5. Slack
Slack is undeniably one of the best online services for communication, often listed in most reliable virtual communication software reviews. The service presents an instant messaging tool that helps businesses and individuals to communicate in real-time. Besides facilitating seamless online communication, it allows you to store your interaction data in actionable and searchable databases. The impressive aspect about the above tool is that it does not stop developing. Recently, it has introduced a chat feature that is integrated into many popular chatting systems to make information to be shared as easy as possible. Other features worth checking out in the above app are the flexible and configurable notifications, open communication channels, emoji support, private messaging, and snippets options.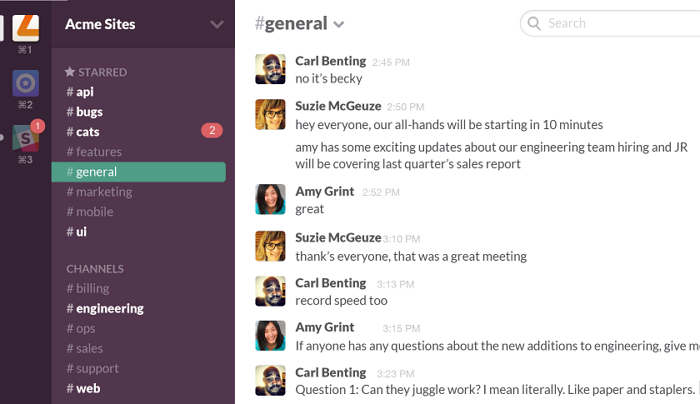 Conclusion
If you're searching for the best online communication services to host a virtual meeting, online seminar or a conference, then it is highly recommended that you consider any of the above vastly used programs. Always, it is advisable to try out several services to find the ultimate solution that meets your business needs, but ultimately, ezTalks Meetings offers innovative features that make it suitable for many business environments.