The Importance of Online Communication in Today's World
As the internet becomes more and more dispensable with a vast section of society, the significance and importance of online communication is also becoming quite evident. What exactly is online communication and why it is becoming very vital for the world as a whole and what does the future behold for online communication? Put in plain and simple words, any communication which takes places between individuals to individuals or group of individuals or between entities to individuals or groups of entities is referred to as online communication. The communication can happen in many ways. It could be in the form of text sent across to various recipients in the through mails or even using various social media sites such as Facebook, Twitter, and WhatsApp. On the other end of the spectrum there are also audio and video communications between individual to individual, between closed groups and also to the world at large. There are products such as ezTalks which enable different users to communicate with one another using audio, video, text or a combination of all the three.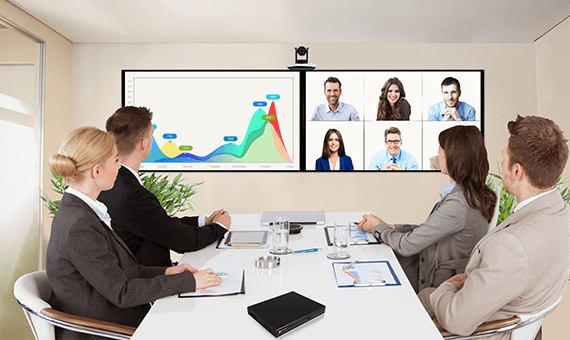 What Are The Features of Online Communication
Before getting into the growing importance of online communication, it is important that we understand some basics about the features of online communication. Here are a few trademark features of any good online communication.
It is sent in the digital format. Any online communication is always in a digital format and it uses the reach and spread of the internet to move from the sender/senders to the recipient or recipients.
Immediate delivery – Any online communication is delivered to the recipient almost instantaneously. This is possible because the communication travels rapidly using the electronic mode of transmission and it lands on the recipients' device almost instantaneously.
It is interactive – Since the messages are delivered almost instantaneously, there is scope of high level of interactivity between the receivers and the senders. Messages in any form can be exchanged between receivers and senders and this certainly goes a long way in making it useful for all the stakeholders.
Individuality – The process of communication and the way it is exchanged, the form in which it is received and sent are highly customizable taking into account specific needs and requirements of the end users. The personalization features are becoming one of the biggest hallmarks and takeaways as far as various forms of online communications are concerned.
It helps build communities – If we look around we certainly will come across many instances where there are thousands of online communities of like minded people or people with the same stakes in mind. This is very unique and possible on such a large extent only because of online communication.
Entertainment And Enjoyment – It also would be pertinent to mention that online communication is becoming one of the biggest drivers of entertainment and enjoyment. Whether it is sports, cinema, current events or news there is no doubt that today it reaches millions of people instantaneously because of online communication.
Importance of Online Communication
Given the unique features of online communication, there is no doubt that it plays a vital and critical part in bringing people, society, businesses, and the world closer together. The boundaries of time and distance have become irrelevant and insignificant because of online communication. It therefore is not a bad idea to briefly look into the importance of online communication.
It helps to bring together the world. The biggest importance is perhaps the fact that it brings together people of world and makes it well and truly a global village. There is nothing like time lag when information is shared across the internet using online communication.
It helps in almost each and every field of industry and business. Whether it is arts and culture, sports, medicine, agriculture, industry, defense and even politics there are reasons to believe that online communication helps a lot in faster decision making, rapid dissemination of information and improved productivity across all levels.
As far as modern offices and commercial establishments are concerned, online communication is akin to the central nervous system because it helps in rapid flow of information which is so very vital to take the right decisions.
In the medical field, thousands of lives can be saved using online communication because remote surgeries using this form of communication is now becoming quite common.
Conclusion
Given the above facts pertaining to online communication, it goes without saying that it is considered to be extremely important for mankind in general and business and commercial activities in particular.