Top 4 Enterprise Collaboration Services
You may have often wondered, what is enterprise collaboration? Simply defined, enterprise collaboration is a system of communication among colleagues or cooperate employees. It allows them to work on projects from different geographical locations. One could say that collaboration services are more or less like ordinary social media platforms, only a little more advanced and with more features suited for professional communication. Most such software is tailored to suit the fast- paced nature of business communication.
Currently, the number of enterprise collaboration services available to companies and organizations is nothing short of overwhelming. Choosing the right software for your particular company may not be an easy task, but it one you need to carry out correctly. To do so requires that you familiarize yourself with the features of the tools that are available in the market. Armed with this knowledge, you will be better placed to pick the best software. Below are some of the best enterprise collaboration services that could revolutionize how business is carried out in your enterprise.
The 4 Best Enterprise Collaborative Services
1. ezTalks Meetings
As one of the best enterprise collaboration services , ezTalks Meetings is well known for its excellent video conferencing capabilities. The HD sound and image quality plays an indispensable role in making it a great collaborative tool. It makes use of cloud technology, which allows users to hold free cloud meetings. With the free version, you can hold as many meetings as you please with up to 100 participants. As you upgrade, you can add the number of participants to as many as 500.
Other than video conferencing, the software also has a chat feature. You can either send messages in a group or send private messages to individuals in real time as presentations are being made. This enables you to seek clarifications without having to interrupt ongoing presentations.
The share feature of the software is also a big plus for it. You can share documents, various forms of media and even your screen. You can also record meetings for later reference or for learning purposes. The software also has a seamless synchronization feature, which makes it rather convenient to use on different devices.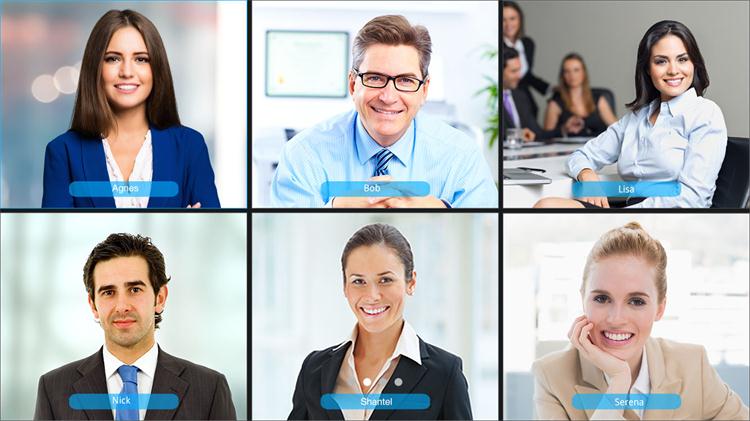 2. HipChat
HipChat is a collaborative tool that offers users a variety of powerful features. For instance, you can create group chat rooms instantly to discuss issues with more than one person. You can also be able to video call your team members. With the enterprise collaboration software, you can also share files, images and videos, not to mention that you can also share your screen with up to 20 people. The software comes with storage space, and you can also search for messages with ease. You can also easily customize its design. It works well on multiple platforms such as android, iOS, Linux and Windows. If you wish, you can upgrade to the Plus version which gives you access to more features.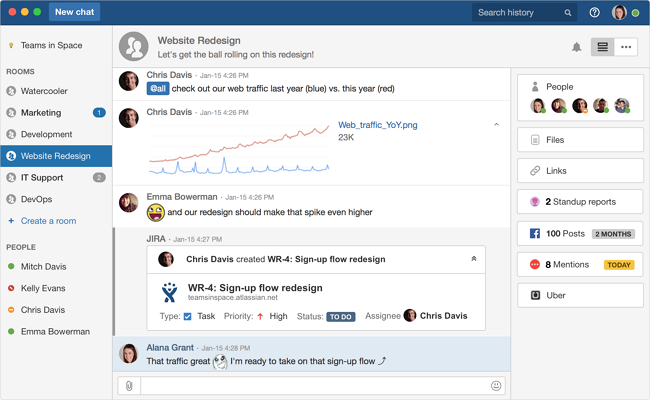 3. Microsoft's Yammer
Yammer is rated as one of the best collaboration tools for business by many companies. It is extremely easy to use this software; you can familiarize yourself with this software in a matter of seconds. This could be partially because the software does not have that many complicated features, and partially because its interface is extremely user friendly.
It is possible to activate the software for free. It is ideal for small companies that only need a platform for sending text messages and sharing files and media. You can easily invite people to collaborate on your project, and sending group texts is not a challenge. If you want simple software to execute simple tasks, Yammer is the perfect software for you.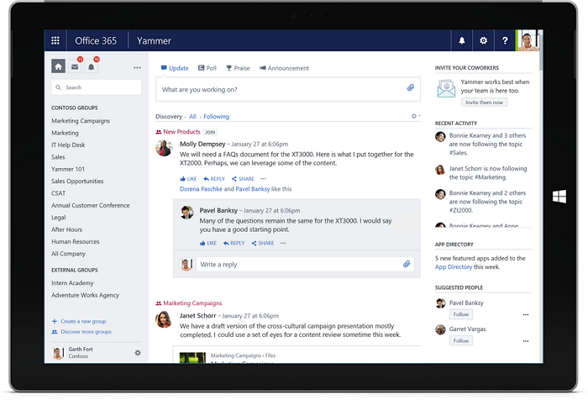 4. Slack
This is one of the rather popular enterprise collaboration services across the world. This can perhaps be explained away by the fact that it has a user friendly interface. Another of its alluring features is the integration of up to 10 apps into the software. Some of these apps include Twitter, Skype and Google Drive. Since most people use these apps already, they find Slack quite easy to use.
The integration of Google Drive is quite advantageous to those who use the software in terms of storage, accessing documents and managing information and notifications thanks to Google bots. Although the free version of the software has a number of appealing features, you will get to enjoy more of these features when you upgrade to paid versions.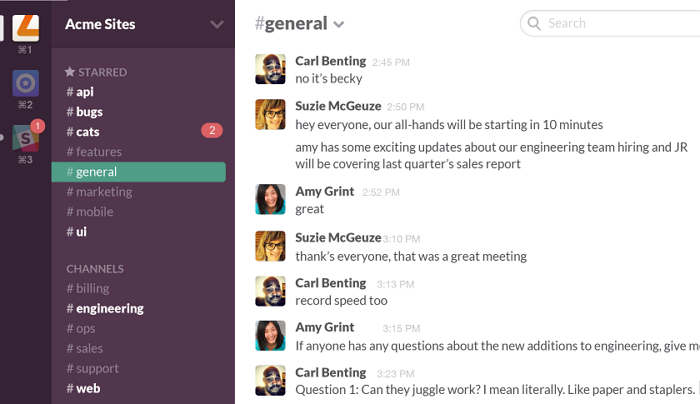 Conclusion
Hopefully, your question on what is enterprise collaboration has been fully answered. Enterprise collaboration can be extremely beneficial to your business or organization. Not only can it save you a lot of money, but the sheer convenience that you and your colleagues will enjoy from using it is nothing short of amazing. Do not hesitate to invest in collaborative software. It can literally change how things work in your business.