5 Online Business Collaboration Tools
Communication plays a very important role in the success of every business. When all your teammates are within your office premises, contacting them whenever needed is quite easy. However, since companies are expanding more and more each day, they have their offices and employees present almost everywhere in the globe. In such situation, it is not possible for the different team mates to gather in one place for regular meetings, nonetheless, meetings are important, and that is when online business collaboration tools come to the rescue. Though there are many such tools available, we shall list down the 5 most popular ones you can opt for.
Top 5 Online Business Collaboration Tools That You Want to Know
1. ezTalks
We have saved the best for the first. ezTalks is immensely popular, and almost all popular businesses use it and are immensely happy with the outcome. This online collaboration tool suits both small and big businesses perfectly. There is so much that this collaboration tool allows you to enjoy, unlimited number of meetings, live broadcast via browser, unlimited cyclical meetings, HD voice and video, application and desktop sharing, gallery and full screen view, group and private chat, playback and recording, scheduled or instant meetings, the ability to add up to 100 participants, and the best thing is you get to enjoy all these absolutely free of cost. It also has two paid plans that you can choose from – Pro and Enterprise, each offering you unlimited amazing features that will prove immensely beneficial for your business.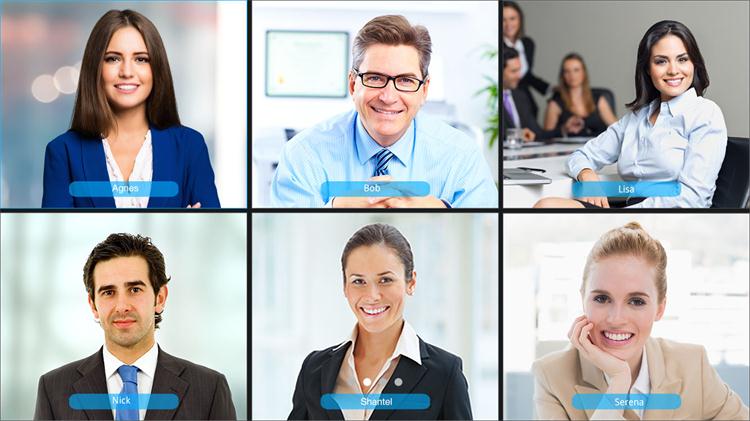 2. Asana
Asana is quite popular amongst productivity enthusiasts and not without reasons. This online collaboration tool helps in perfect workflow management, helps to keep track of everyday work to do, and at the same time gives the employees a better productive place than email to keep track of the status of jobs. This flexible tool for online business collaboration can be used for free by teams of up to 15 people. If you choose to use the free account you will get to enjoy all the basic features of task management. You can easily create tasks, decide due dates, upload files and comment to tasks. If you want to enjoy more features and benefits there are two paid plans you can choose from.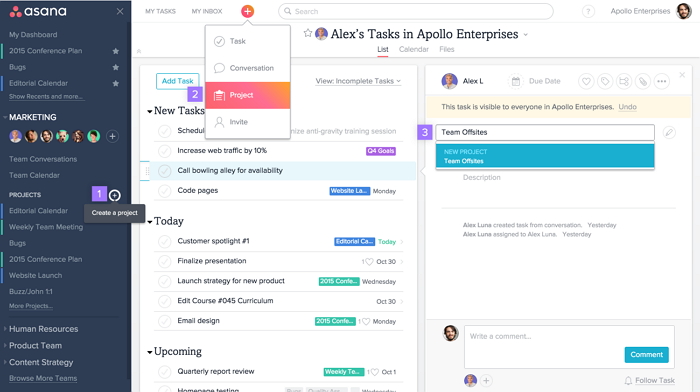 3. HipChat
HipChat is a one of popular collaboration tools that allows you to instant message with groups or individuals asynchronously or in real time. Not only can you text, you can also share your screen with colleagues or make a video call. If your teammate needs a file you simply need to drag it in your messaging space and send it. HipChat is quite budget friendly and you have a free basic plan that you can get started from, which allows you to enjoy file sharing, unlimited integrations and bots, unlimited 1-to-1 chat and also group chat. You also have a paid plan that you can opt for in case you want to enjoy more features.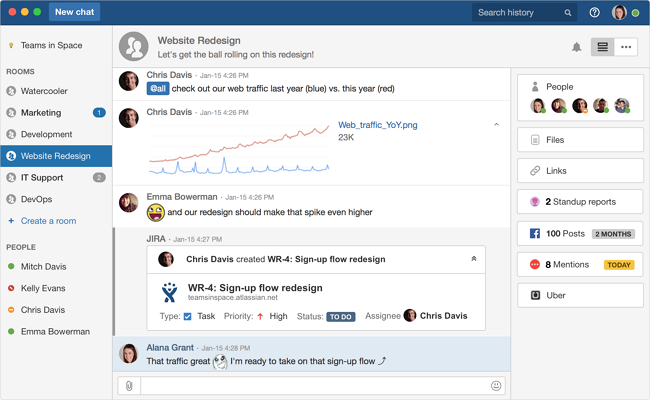 4. Podio
Many businesses use a combination of chat apps, email, a project management tool, and even a server to share documents. But why do you even need to use such tools separately when a single online business collaboration tool can offer you all. Podio is a well-known online business collaboration tool, which is flexible and has an apps marketplace that is full of modules and can prove to be very helpful for businesses in various ways, from project management to human resource to sales. You may add apps for any of your business needs and can even build your own. Podio has 4 paid plans that you can consider.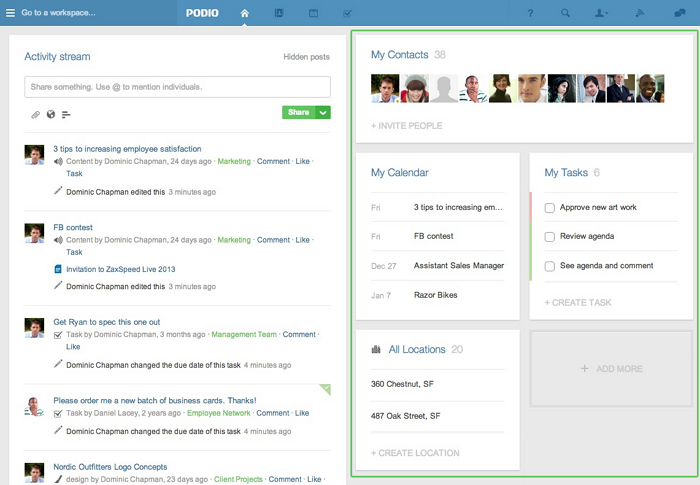 5. Slack
Slack is one of wonderful online business collaboration tools that makes communication between members easier and also better. To draw the maximum advantage from it, you need to know how and when to use it. It does not replace your emails but it certainly does minimize your needs to send frequent emails. Slack has created what is known as channels where you can enjoy conversations. It works as a good collaboration tool owing to its notifications, which are customizable and plentiful. It even supports video and audio calls. Slack offers you a free as well as two paid plans – Plus and Standard. Though you can enjoy Slack for free with as many people as you wish to, there indeed are certain limitations. Free accounts only allow you 5GB file storage for uploads across your full team, and you can enjoy a maximum of 10 integrations with other apps. If you want to enjoy more than this you need to opt for either its Standard or Plus plan.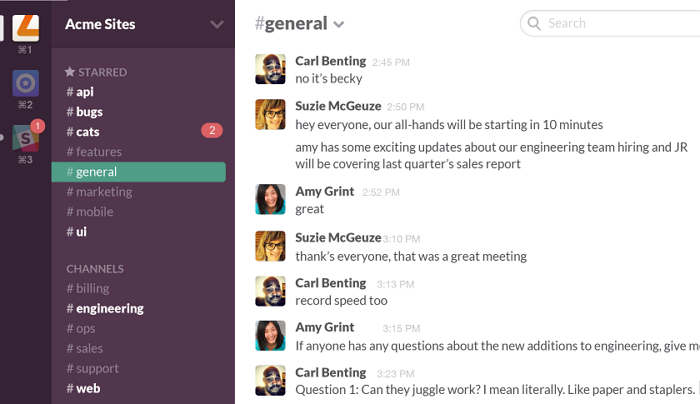 So, these are the top 5 business collaboration online tools that you can select from. Each of them is good and beneficial in their own ways. Just go through the list of features and their pricing plans carefully and then decided which is the one that will suit your requirements perfectly.