Is Amazon Chime Right Video Conferencing Tool for You?
The global online retailer Amazon's push into web service space continued on Tuesday (February 14, 2017) with the launch of Chime, a video conferencing tool, aimed at business users. Apart from VoIP calling and video messaging, the giant's Chime also includes virtual meetings, allowing users to host or join a remote online meeting via the video conferencing service on their own Windows, Mac, iOS, and Android devices.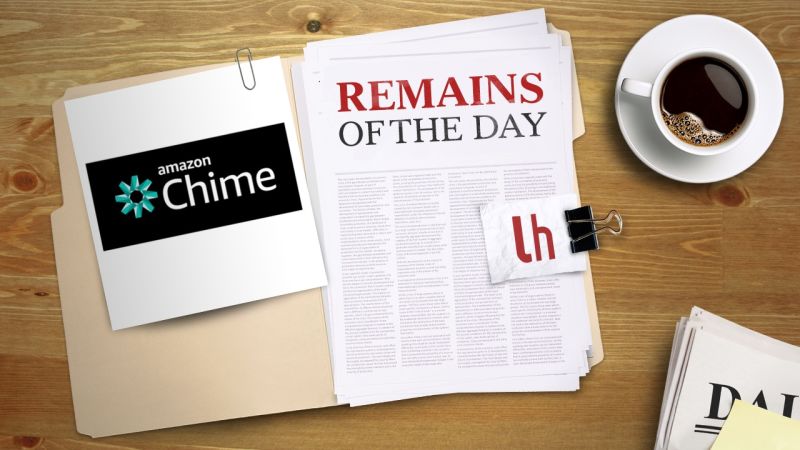 However, the tool is really suitable for you? Before you answer the question, please carefully consider the following four things.
First, a great video conference tool must provide a perfect audio & video effect.
As we know, we can use video conferencing to help us improve communications and efficiency. Yet, if the web conferencing tool we use is often stuck, it will just get the opposite. Besides, we also get a bad experience. At the present market, plenty of online meeting software exist such problems like unclear audio and video, delay response and so on. All-in-one video conferencing system like ezTalks Onion can better solve the problem. Its software can avoid the incompatibility with the peripherals, professional cameras and high-quality microphone guarantee a great audio & video effect.
Second, a reasonable price should also be considered in selecting a good video conferencing tool.
For small and medium enterprises, they don't have enough budget to choose a hardware video conference tool, while the web conferencing software is always unstable with a bad effect, so an all-in-one video conference system can be the best choice. Compared with the traditional hardware video conferencing system, it has no incredible price. We only need to pay the part of hardware, and enjoy almost the same functions or even more, such as file presentation, audio & video sharing, live broadcast and interaction. More importantly, the devices can be placed flexibly, and no need to be put in a fixed meeting room like hardware video conferencing. In this point, all-in-one video conferencing system help users reduce costs, and it is cost-effective.
Third, an easy operation will give you an enjoyable user experience.
The traditional hardware video conferencing system is not easily operated. It will take a lot of time to debug the system before the meeting, as result the meeting may be forced to be cancelled because of debugging delay, which greatly influences the communications and efficiency. All-in-one video conferencing tool instead has an easy operation. It can be easily installed without any debugging, so it can be used to host online meetings with anyone anywhere. Users with an Android OS or iOS smartphone, PAD, Windows or Mac can quickly access the meeting.
And last but not least, a satisfied video conference tool must be feature-rich.
For small and medium businesses, a feature-rich video conferencing tool is necessary. All-in-one video conferencing system like ezTalks Onion delivers easy, professional and feature-rich online conferencing services to make business video collaboration easier than ever. It has a powerful data exchange capability, includes instant screen and content sharing, file sharing and transmission, innovative whiteboard, cross-platform chat, recording and playback, etc, which can fully meet your demand for rich functions.
Selecting a perfect video conferencing tool for your needs can be a difficult task. Now there are various video conference solutions in the market for all different purposes. If you think clearly about your needs and know exactly what you want to achieve from video conferencing system, you can find a right one.