5 Best Instant Conferencing Software Options
During last few decades the ways of operating businesses have changed considerably due to various technological advancements. Earlier business owners and managers have to travel from one city to another to attend business meetings or to find opportunities to boost their business. But,today the availability of various instant conferencing software options has changed the things considerably. Before discussing some of the popular instant conferencing software tools you must know what instant conferencing means.
What is instant conferencing?
Instant conferencing is a system that allows you to start talking with any number of participants anytime just by dialing single common number. Such business calls are considered as a replacement of a meeting personally attended by the participants. Such calls are not possible without using instant conferencing software as a tool. In this way,these software options can eliminate the need of travelling from one place to another to attend a business meeting along with making it comfortable for everyone to get desired results without moving out of their comfort zones.Some of the popularly used instant conferencing software options are discussed here under to help you in choosing a suitable one for you.
1. ezTalks Meetings
The increasing demand of convenient and effective instant conferencing services had helped in developing various types of instant conferencing software options to provide more convenient environment for business meetings. ezTalks Meetings has been introduced as the best instant conferencing software of the world some time ago. You can use this software to organize a video conference by making instant conferencing call to nearly 100 participants at a time. Along with it,this software is also capable to organize HD quality audio and video conferences. You can also use this software tool effectively for sharing your whiteboard presentations along with the screen of your computer with other participants,regardless of their location in this world.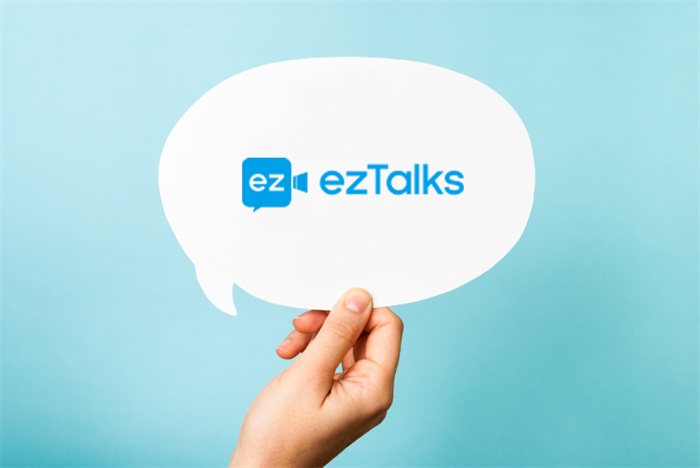 2. Join.me
Being a cloud based instant conferencing software join.me allows organizations and businesses to use an online platform to meet instantly to discuss their different types of requirements. The users of this software can use its user-friendly and simple interface to set up personalized URL for meetings. They can use this URL to send automated notification through email to invite the other participants. No need of using complex procedures to install this software and no need of training to operate this software makes it very cost effective for every business owner,big or small. They can use the video conferencing feature of their smartphone to join the cloud meeting through this software.
3. Adobe Connect
The popularity of Abode brand in the industry of technology has made this instant conferencing software popular in the today's business world. Main aim of this software is to provide a unique experience of video conferencing to its users by providing them the facility of instant conferencing along with learning materials and training for using this software effectively. In this way the company provides a personalized tool to the users to allow them to digitally customize their cloud meetings as per their requirements along with providing them an extremely safe platform for communication.
4. Fuze
It is one of the free instant conferencing software options that are especially designed soothe businesses which cannot afford the cost of the paid conferencing tools. This free instant conferencing software tool allows the users to connect with up to 25 participants at the same time. Being a leading conferencing tool Fuze also allows to feed up to 12 HD quality videos which can be run concurrently along with using other applications to share the desktop screen within the company. It also provides 1GB storage space on its cloud free of cost to its users to store important presentations and information that can be downloaded in future,whenever required. But if you want to record the proceedings of online meeting them you will have to buy its paid version.
5. BlueJeans
It is another instant conferencing software that allows you to use an internet enabled device to connect with others from anywhere and at any time. The developers of this software have tried to convert every instant phone call into a video call to improve the experience of video conferencing along with making the communication process more effective. Main purpose of this software is to meet the requirements of the targeted customers by organizing meetings through video conferencing. The company offers a free chance to its customers to try this software before providing them its upgraded version to allow them to enjoy all the benefits of its functionalities,which made it one of the best 100 cloud-based online communication companies.
Conclusion
After reviewing five most popular instant conferencing software options it can be concluded easily that you can find one as per your business requirements. Many other software tools are available in the market from which you can choose a suitable one after comparing their features,price and other facilities that can make instant conferencing easier for you.