GoToTraining Alternatives and Similar Software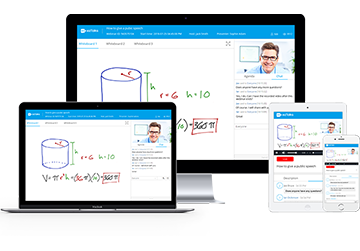 Best GoToTraining Alternative
Free for up to 100 Trainees
Seamless HD Video/Audio and Text Chat
Screen Sharing and Whiteboard
Training Courses Cloud/Local Recording
Rebranding and Paid Training Courses
Sign Up Free Now
GoToTraining is a cloud-based tool online training system developed by Citrix that has proven to be a useful tool for e-learning professionals and virtual classroom attendees. 
However, it also has its drawbacks. It is not very creative in its user interface design. Despite high setup costs, this virtual platform is still lack of fluent GoToTraining video quality. Since GoToTraining bypasses policies through application sharing, the system is prone to outside risk factors. All these prevent you from achieving full success in your training.
Top 8 GoToTraining Alternatives
So, there are several GoToTraining alternatives that offer the chance to hold virtual events and collaborate with online attendees to create powerful educational experiences.
1. ezTalks Webinar
ezTalks Webinar is a specially designed GoTo Training alternative and professional platform that delivers full-featured cloud-based services to enable you to run your online trainings successfully.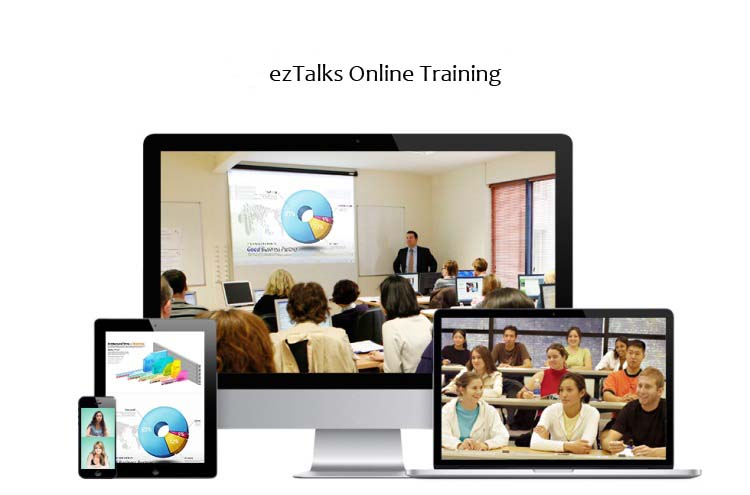 Key Features:
# Ease of Use.
a) The whole download and signup process won't cost you a penny.
b) Users can also log in from their Google account or Facebook.
# Flexibility & Feasibility.
a) It allows one to host or join an online training right from any device, at anytime, anywhere.
b) Unlike the time zone limitations of GoTo Training, you can schedule a virtual event based on the flexible time zones provided by ezTalks Webinar according to your needs.
# Scalability.
a) It supports up to 100 interactive video trainees and 10,000 audiences in each online training session at the same time.
# Multiple Abilities.
a) It includes the ability to share screens, sketchideas on a whiteboard, send instant messages, conduct polls & surveys and record your virtual training to share or review.
b) This online education platform can be customized to match the style you need including rebranding with your logo, custom registration page, waiting room and thank-you page.
c) ezTalks Webinar is integrated with Paypal making it hassle-free for trainees to pay for training services.
# Highlights.
Compared to GoToTraining, ezTalks Webinar boasts of its other highlights in addition to those mentioned above.
a) It delivers ultra high-definition video and crisp audio so that you won't miss any
b) All the presentation contents via the application are protected with 256-bit encryption, no need to worry about security risks.
c) Each feature is easy to find on the user interface, making virtual learning effective and increasing the possibility of information understanding.

2. Zoho ShowTime
This is a web conferencing tool that delivers interactive training to remote learners. Since it is a cloud-based service, an instructor can present content from anywhere. Likewise, a student can access from anywhere, at any time.
Main Features:
#Compatible with a variety of devices
#Does not require the user to download or install anything.
#Supports both audio and broadcast
#Screen sharing of the presenter/ trainer's screen.
#Features live polling
#Microsoft PowerPoint plugin.
3. Lecturio
Lecturio is an e-learning solution that provides educational content in medical related courses. Besides, Lecturio offers employee training videos that cover organization principles and goals.
Key Features:
#Supports HD content.
#Offers more than 100 videos.
#Contains about 1500 USMLE questions for trainees.
#Through Lecturio learning cloud, students can synchronize their educational content across all devices.
4. Absorb LMS
It is one of the best alternatives for GoToTraining. Absorb LMS is a configurable LMS available in a standard version under a hosted model. The software is also offered under a unique hosted "one-time activation fee" license model for clients that use their LMS for tutoring. The software offers is a flexible and powerful corporate learning platform.
Key Features:
#HTML5 responsive interface that is compatible with all screen sizes.
#Comes with an optional add-on known as Mercury Module.
#It's easy to use due to its intuitive design.
5. SmarterU LMS
SmarterU LMS software features an intuitive design that makes it absolutely easy to use. The system allows unlimited admins and learners, and also allows a user to create sub-accounts for different divisions. Its green data centre is backed up on a daily basis for security purposes.
SmarterU offers a high level of customization and permissions to allow for easier account management. SmarterU LMS's role automation feature provides users with the ability to start training plans and assign curriculums to learners based on roles or required certifications.
Main Features:
#Fully branded.
#Can easily integrate with a third-party system including SSO, eCommerce, and HRIS system integration.
#Features automatic notices that ensure all participants are fully informed on training progress.
6. Velpic
This is a versatile alternative to GoTo Training that enable users to create, manage, distribute and carry out training efficiently. The cloud-based tool comes with a built-in video editor that makes it easy to create training and upload existing training documents.
Key Features:
#Participants can watch 3D video lessons from their devices and mobile Virtual Reality (VR) viewer.
#Can also be used in the business world to facilitate workplace training, upskilling, and onboarding.
#The Velpic free trial is available on site or in the ADP Marketplace.
7. YOLO Education
YOLO Education is a cloud-based platform that integrates learning, teaching and technology in various innovative ways. This platform utilizes the power of social networking, multimedia, virtual classrooms, and distance education to make sharing of information and media content easy.
Main Features:
#This tool can be accessed through any kind of device provided it has an internet connection.
#It comes with a user-friendly interface that makes it easy to set up.
#Highly customizable.
#Has an attendance feature to enable the host to track the time and number of attendees.
8. Onwebinar
Ideal for virtual learning, web conferences, and video conferences, this tool offers live tutorials remotely. The program features file sharing, slide show capabilities, and whiteboard. A user just needs to download, unzip, and install the software onto a computer and begin creating online events.
The Bottom Line
GoToTraining is one of the most preferred online training platforms due to its easy to use interface, functionality, effectiveness and convenience. This tool has made it easy for users to start training sessions with anyone, anywhere, and anytime. Similarly, the above-mentioned alternatives for GoToTraining have transformed e-learning into a collaborative, entertaining, and informative experience.