Everything You Should Know about Video Meeting
With video conferencing enabling easy communication and collaboration in a business,it has become a fundamental tool and a core component of IT infrastructure. Within the next few years,it is anticipated that nearly half of all the information workers will utilize at least some form of video solution.
There will be explosive growth in the use of video conferencing as a fundamental tool for hosting video meeting between business partners,employees,and customers. In this article,I will provide a top level view of the components of this technology and will introduce to you one of the best and most used video conferencing platforms for video meeting.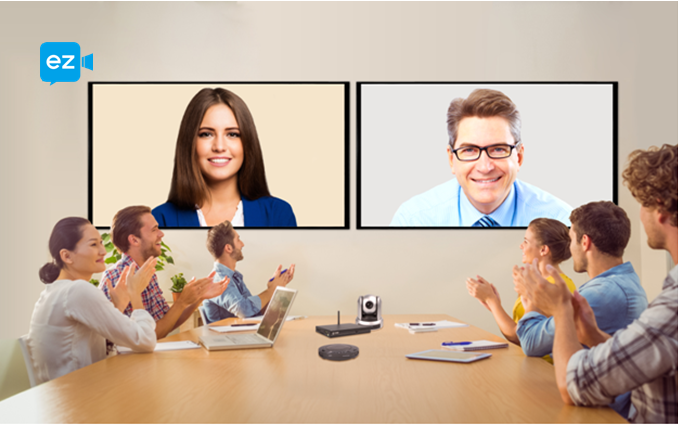 What Is Video Meeting?
Video meeting is a kind of meeting that both audio and video connect people in separate locations for the purpose of communication. At the simplest level,it is an online meeting that participants can see,speak,and listen to each other as if they were in the same meeting room. To host video meeting,a video conferencing solution is used. In either case,the components that will be needed include a microphone,monitor,camera,and either headphone or speaker.
Why Many Enterprises Prefer Video Meeting to Common Meeting?
Although video chat meeting cannot replace face-to-face meetings completely,its benefits are very hard to ignore. This is why it is even used in the largest multi-national corporations for a variety of purposes,including meetings away from the office,remote collaboration within the staff,and participations in online presentations from different geographical locations. Thus,what are the reasons why enterprises prefer video meeting to common meeting?
# Conduct business faster – When done right,you are able to reach any of your business colleagues,partners,or customers instantly regardless of the system they use.
# Save money and increase productivity – When teams meet in a virtual environment,you will be able to cut costs and the time taken to travel. By eliminating this cost,meetings become shorter and take less time.
# Not time constraining - Since video call meeting can be done at any time,the time difference doesn't matter and meetings can be held anytime and anywhere. This makes this method of communication very effective and flexible.
# Easy communication – Video brings people into sharp focus and enables them to see the impact of their ideas. When you meet on video and share screens,you quickly develop,redefine,and share ideas through HD video and other collaboration tools such as interactive whiteboard,text exchange,file sharing,and screen sharing.
How to Host Video Meeting
In the previous section,we explained how video meeting helps to keep your organization efficient,effective,and more productive. However,to achieve this,you will need a good video meeting software that is also ideal for you.
Most platforms are either too expensive or not professional enough. ezTalks Meetings has emerged to be one of the leading video conferencing solutions with a free cloud meeting capacity of up to 100 participants. Apart from desktops,it is also available for Mac,iPad,iPhone,and Android phones. Below are some of the most useful features that you will find in it:
# Quick Access to Meeting – Starting and joining a video meeting is very easy with ezTalks Meetings. If you always have new customers,they can easily join without having to register.
# Super HD Video and Audio Quality – ezTalks Meetings strikes the balance between video and audio quality. It offers up to 1920x1080p HD and crystal clear audio transmissions.
# Convenient Screen Sharing and Annotation – This is one of the best features of the ezTalks Meetings. With this feature,you can conveniently present your PPT,PDF,and Word presentations by just opening them and clicking share screen.
# Record Meetings – There are some times where you will want to use ezTalks Meetings but another person fails to join you. In this case,you can record the meeting from the very first point and save it for them to check later.
# Schedule a Meeting – You can easily schedule meetings online in advance and send invitations to ensure that everybody gets prepared and turns up. This way,you will also confirm who will be able to attend the meeting.
# Text Live Chat – Apart from face-to-face communication,you may also need to text someone privately or send URLs during meetings. This is where the text live chat becomes really useful.
# Control Participants and Meeting Settings – As the host,you have various options of controlling the meeting,including locking the meeting,muting everyone,kicking someone out,or making someone a presenter. These features make the meeting appear more professional.
# As Large as Meeting Capacity – ezTalks Meetings free version allows up to 100 participants meeting simultaneously for free,and up to 500 participants meeting with its pro plan. Besides this,it also supports unlimited number of meetings as far as your business is concerned.
# Seamless meeting from desktops and mobiles – ezTalks Meetings is available for Windows,Mac,iOS,and Android devices. Apart from that,you also have the option of using any web browser.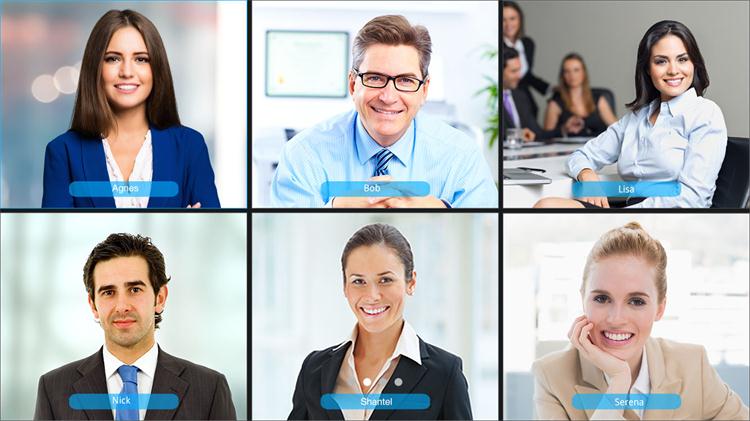 Steps to Host a Video Meeting with ezTalks Meetings
Step 1: Download the ezTalks Meetings
The first thing you will need to do is to get yourself the latest version of ezTalks Meetings. After downloading,follow the installation wizard to install it on your computer or smartphone.

Note: Click the Download button to download and install this video meeting software – ezTalks Meetings on your Windows computer. If you're a Mac,iOS/Android user,please go to ezTalks Download Center to download a right version.
Step 2: Sign Up for ezTalks Meetings
Now that you have ezTalks Meetings installed on your desktop or smartphone,you will open it and click the "Sign Up" button found on the lower-right corner of the app. A pop-up page will display where you will fill in your email address and click "Sign Up Free". An email will be sent and you will be required to navigate to your mailbox to click "Activate Account",and you are done!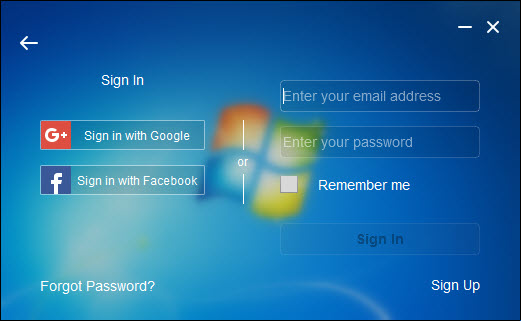 Step 3: Start a video Meeting
The first thing you need to do is get your microphone and speaker ready. After that,you can login to your primary window and click "Start Meeting" button. After that,click the "Invite" button to invite other people to your meeting.
A pop up window will be displayed where you will put their email addresses and click "Invite". You can also invite them by sharing the room ID at the upper-left corner to others to let them join. You will be able to hold up to 100-participant meeting absolutely for free.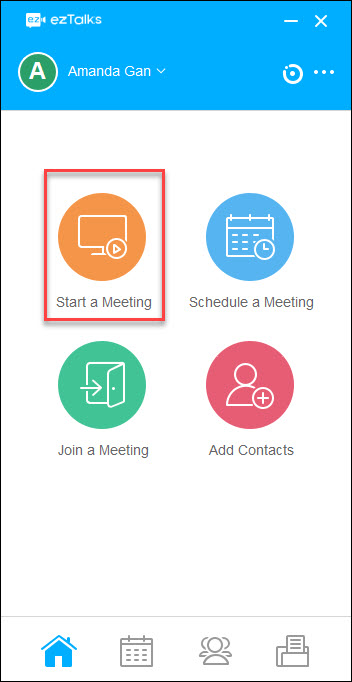 Summary
With the advance in technology,the demand for video meetings in businesses continues growing every day. This is why it's very important to know how to host a video meeting. Hopefully,this has helped you learn more on video meeting and how to get involved in one of the best and most used video meeting software.