5 Best Teleconference Software
As businesses grow, they tend to decentralize opening branches to more distant locations in search of clients. They also gain more partners and other working colleagues who are not always in the same states or towns. This results in a massive headache when it comes to trying to get all these partners into a single room during board and other similar meetings. Furthermore, the costs and resources necessary to hold these meetings are very high. This is why video teleconference software is essential in the modern business world. The following is a comprehensive review of the best software for teleconference that is recommended to you:
1. Skype for Business
Skype for business is arguably the best teleconference software in the market. This is a product from Microsoft Corporation that has been specifically designed for business usage. Skype for business comes integrated with Microsoft Office 365. This, therefore, means that you can conduct business with your colleagues staying in distant places without any complications. This video teleconference software offers its users two plans; one of them is free of charge where you can hold online meetings with a maximum of 10 people and the paid plan that accommodates up to 250 people. One of the best features of this software is its storage and sharing memory which is 1TB. This enormous space enables you to save and share your work effortlessly. Skype for business also supports PowerPoint collaboration, screen saving and you also get an online version of MS office.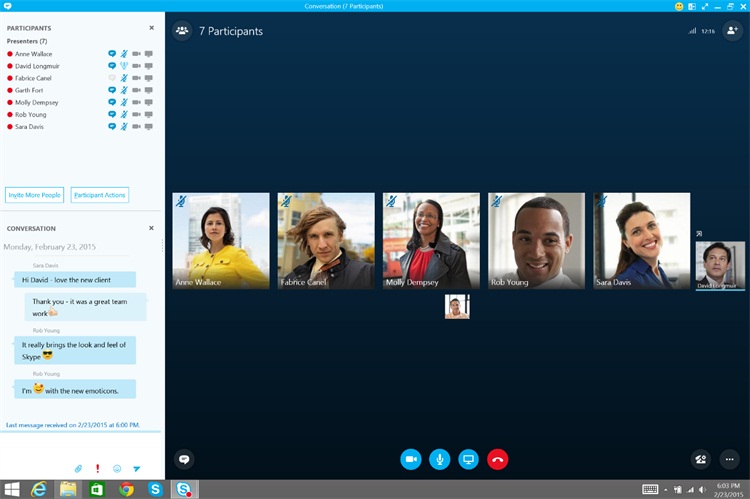 2. WebEx Meeting Center
WebEx meeting center is an incredible teleconferencing tool developed by Cisco. One of the biggest objectives of developing this tool was to ensure that teleconferencing is not only done efficiently but also very easily. The software, therefore, is very simple to install and use. With WebEx, you won't need an IT expert to set up your video conferencing every time you are trying to hold an online meeting. This is why you can also decide to hold the video conference online from their official website using any computer without having first to download their software. It is also a very attractive and interactive tool that enable your colleagues to feel like part of the team boosting their working morale. WebEx gives its customers a 14-day free premium experience when signing up! With WebEx premium plan you also get; a whiteboard sharing platform, 100 participants maximum, phone call-ins and VoIP capability, editing and marking of documents, Outlook integration, and you can also record and save online interactions.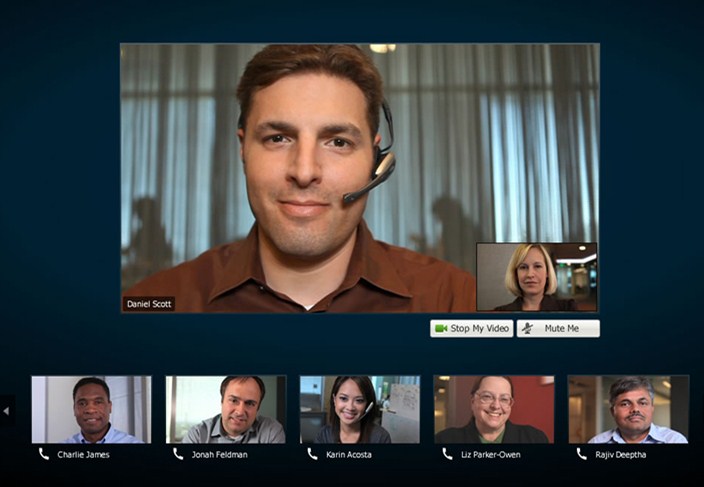 3. ezTalks Meetings
ezTalks is probably one of the best teleconference software where you get to experience some of the best video conference features at no price! Yes, without paying any fee you can utilize the excellent ezTalks video conference which supports up to 100 participants located anywhere! It has high definition video and voice features that'll ensure your meeting runs as smooth as possible. In case your meeting needs more than 100 participants than you can upgrade at a little fee to have the maximum number lifted from 100 to 500. With ezTalks, anyone can be the presenter. Moreover, it comes with an interactive whiteboard tool where you can paint or draw your presentations and a chatting room where you can interact with any member privately or with the whole group. Saving and sharing of these chats and the whole presentation has also been made easier.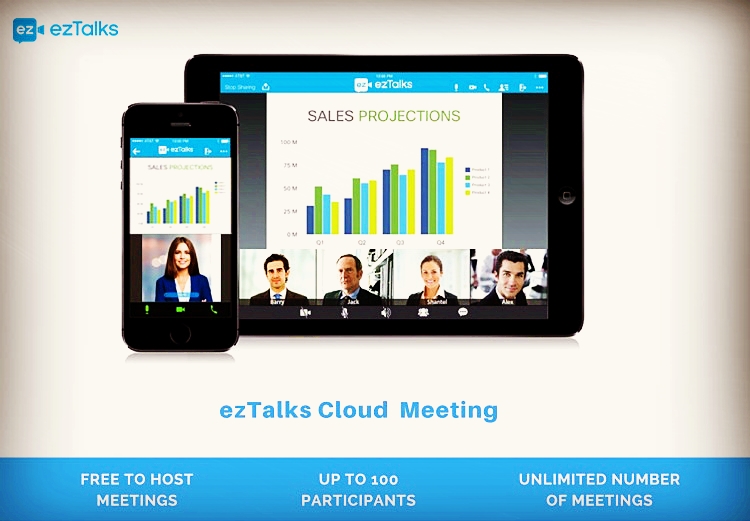 4. GoToMeeting
GoToMeeting is a powerful tool that has proven to be very efficient and reliable in conducting video conferences. With this software, teleconferencing has been made incredibly simple. Anyone anywhere can quickly join the meeting by just answering a phone call! The compatibility of this video conference software with different kinds of computer operating systems is one of the reasons why it is so popular. It works perfectly with Linux, Windows, Macintosh, etc. The quality of video and voice is also high quality. You can share six different high-definition video feeds in every session you hold. It also allows you to record all proceeding of the meeting which you can save or share with other people as it supports both application and desktop sharing. GoToMeeting does not offer any free services, but you get a free trial period of 14 days.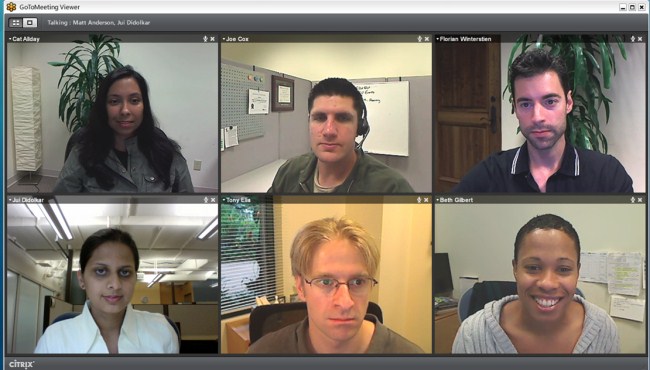 5. Zoom
Zoom teleconference software is the other great teleconference tool that you can enjoy for free. Their free plan lets you interact with a maximum of 50 participants where you will enjoy HD video and voice. If you are looking for an excellent video conference software for your short meetings with your small team, then the zoom teleconference software is your best shot. You can also decide to upgrade to the paid plan where you will have 500 people taking part in your teleconference. The tool also has the whiteboard feature for sharing ideas through drawings and an audio record feature that enables you to save the proceedings for any future reference. Zoom has an inbuilt IM feature through which you can send private messages to any member of your group or the entire group.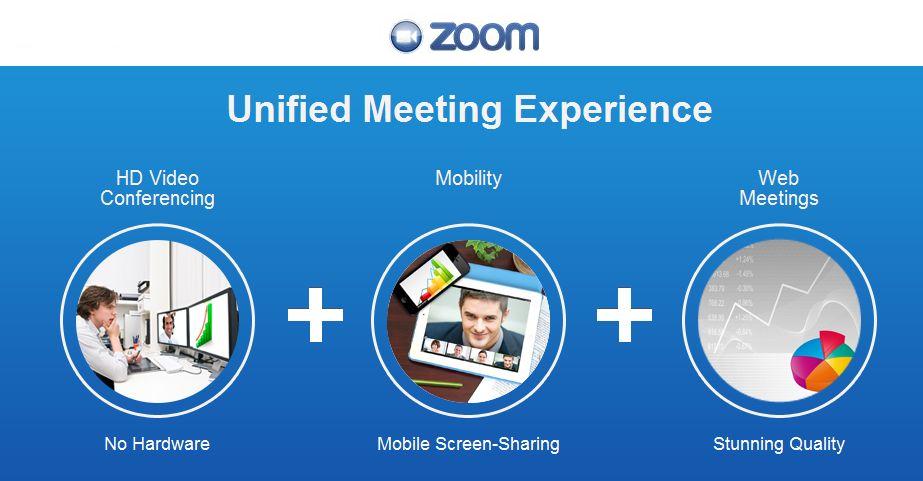 Distance no longer has to stand between you and the rest of your team. These impressive video teleconference software are almost as good as face-to-face meetings. They will give you a chance to motivate your colleagues, give and get updates from them and keep them goal-oriented from miles away or from your home! When well-used they are capable of transforming your business for a brighter future.