How to Design a Distance Learning Classroom
A classroom in the simplest terms is a communication system that enables people to come together and share information in order to learn. A distance learning classroom does not depart from this concept. In fact,it embraces the concept and goes beyond the limits of physical distance. The ubiquity of the internet has been a game changer and it has everything to do with that shift.
Setting up a virtual classroom that fulfills its purpose effectively and efficiently is incredibly easy. You can follow these easy steps on how to set up distance learning classrooms that meet all your goals: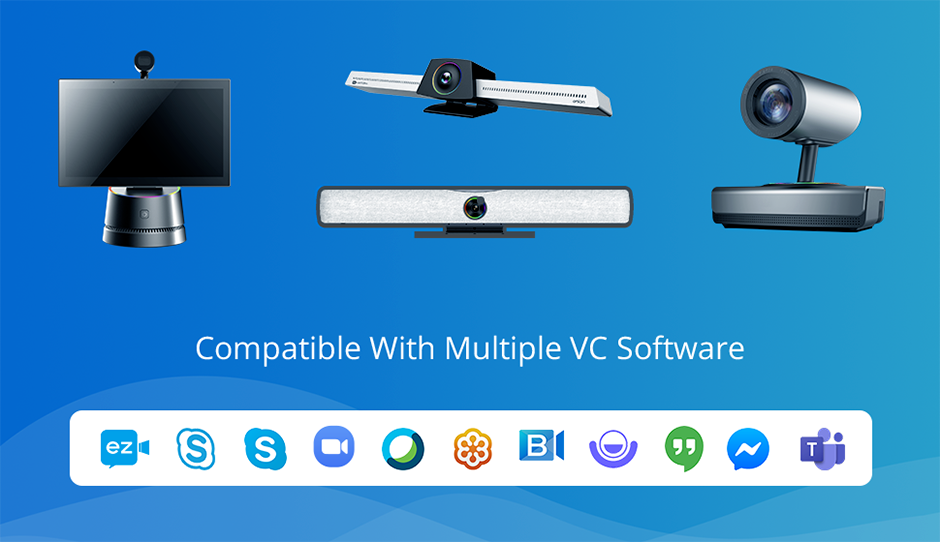 ezTalks Hardware
Supports Multiple VC AppsezTalks all-in-one video conferencing devices work with most popular VC apps like ezTalks,Skype for Business,Skype,Zoom,WebEx,GoToMeeting,BlueJeans,Lifesize,Google Hangouts,Facebook Messenger,Microsoft Teams and more as you require.Request A Demo
Formulate a plan
This first step is as important as buying equipment and choosing your preferred software. Before you get to work,do your due diligence so that you can get a better picture of what you actually need. Gather data on logistics such as the equipment needed (such as cameras,chairs,tables,personal computers,screens,other input devices),software components,anticipated number of students,whether your subject will require additional equipment (for example,science-based subjects require quality video demonstrations),and the costs involved.
Design your virtual classroom
The distance learning room design is a crucial step in the process because it is here that you factor in your requirements. You need to design a setup that will help you to fulfill your objectives. Here,you decide how the interface will look like both on your side and the student's side. More importantly,it should be user-friendly.
Designing learning spaces will also determine the hardware requirements needed. For a remote video conferencing setup,everything should be optimized for the best communication. You don't need an enhanced computer with jaw-dropping specs because most of the software available runs seamlessly on the ordinary work computer.
If you are not much of a designer,you can find solutions like ezTalks Rooms Solutions that do everything for you.
The most important part is deciding which software you will use to link everything together and create the interactive system. ezTalks Rooms Software Solution is a plug and play system that is easy to use,easy to set up,and highly flexible. In addition to that,it transcends different transforms,more specifically Android,Windows,and iOS which is convenient for all parties involved.
This software solution handles everything to do with the interaction,either audio or video,leaving you to deal with the more important task of creating content and learning material. It can also be used to host webinars.
Setting up virtual classroom is a simple process:
a)Download and install the software: ezTalks Rooms is currently only available for Windows-based machines. The iOS version will be available soon for Mac users. Install the software when it is done downloading. There's an ezTalks App that should be installed on other devices. The app is currently available and compatible with all the platforms. You can even have it on your mobile device.
b) Create a free ezTalks account: On the official website,create a new account free of charge. This account will be vital to working with the software.
Add ezTalks Rooms to the app: Open the ezTalks app,sign in,and add ezTalk Rooms. On the mobile app,use the Verification Code and Room ID provided in the ezTalks Rooms homepage. These details can be spotted at the top right-hand corner.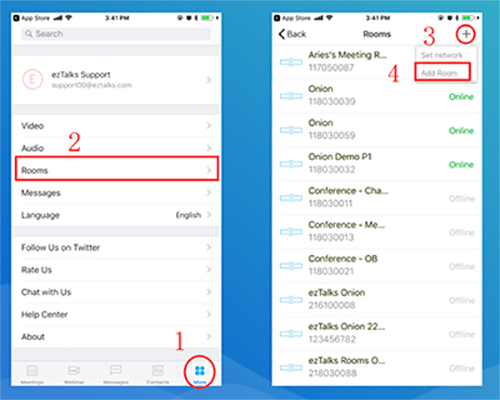 c) Schedule classes and invite attendees.Once you set up your classroom,you can schedule meetings with your students using the software. This function can be done using the app or on the website. On all platforms,the process involves two easy steps: Sign in to your account> Click on "Meetings – Schedule a meeting"Enter your details and save them> The meeting goes to the "Upcoming Meetings" category.
To invite attendees to your classroom meetings,follow these simple steps:Go to the "Upcoming (Meetings)" category on your dashboard or app,then choose to invite them via email. You will also get a link that you can use to invite your students through other platforms.
Once you have everything set up,starting a class is quite easy. Ensure that the other parties know how to work with the software before you begin.
Prepare your teaching material
The pedagogical aspect of the distance learning classroom is as important for distance learning classrooms as it is for the physical classrooms. Come up with your teaching goals and how best to achieve them. You don't have to reinvent the wheel as you can adopt pre-existing practices that have served your field well. Change it up a bit where necessary.
Decide how you are going to evaluate your students. Will you administer quizzes and assignments? How are you going to implement your tests? Cheating can be a bit tough to track when you are working remotely. Find ways in which you can curb the vice.
Conclusion
There are numerous benefits to long distance learning. The most obvious one is the greater reach. The potential scope is significantly larger than with traditional forms of learning. To take advantage of that,you need a scalable platform such as the one provided by ezTalks Rooms.
Creating a distance learning classroom used to be a daunting task. However,with the help of tools like ezTalks Rooms and ezTalks app,you can set it up with very little technical knowledge. Follow the simple instructions and you should implement your distance learning room design relatively easily.