5 Best Business Communication Apps
Business communication is very important to operate an organization and communicate with team members effortlessly. Thus, the organization can achieve maximum effectiveness with continuous growth. Here, you can find 5 best business communication apps that can change the direction of communication in your organization.
1. Skype
The popularity of Skype is increasing day by day. Its compact size, easy to use interface and multi device support makes it a unique and an obvious choice for most of the organizations. Skype offers high-resolution video and audio calls with team members around the world at absolutely zero cost. Recently, this app is being used for many business meetings, presentation and interview purposes as well. You can even share any files with your colleagues with this business communication app.
Contacting with your team members is very easy with their Skype IDs. Also, this app offers dial – in numbers for paid membership plan which is an added advantage. The paid subscription plan comes with more numbers of conference ability and screen sharing as well. So, in a nutshell, it's a perfect solution for all the business communication requirements.
2. ezTalks Meetings
ezTalks Meetings is the best all round business communication app that can be used by any organizations. Featuring a lot of tools and options, this app is well ahead of any other apps around the world. One to one chat as well as group chat with audio and video calls can be done with this app and you can expect only high definition calling quality. In addition, you can host online meetings or conference with this app that lets you add up to 100 people for free. Sharing your screen, any files or location can also be done with ezTalks Meetings.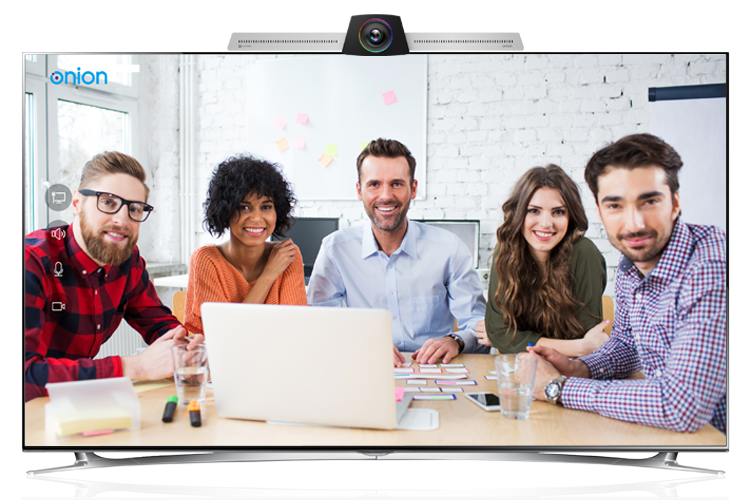 This business application of communication is really famous for its very easy to use interface and any multi platform support. So, no matter where you are or what device you are using, you are on the radar of this app. It supports Windows, Macintosh OS X, Android as well as an iOS platform in smartphones and tablets uninterruptedly. Get started with this app is very easy. You only need to register for a free account and you are ready to set your own business communication network. Now, you can add people with their email ids and everything will be done with an easy interface and low data usage. No matter wherever you are, you'll be always connected with your team. The premium subscription plans offer more enhanced features and with the option to add up to 500 people in your conference. Therefore, by using this app, you won't be disappointed ever.
3. Slack
For all your business communication apps, slack is a perfect one. This very easy to use communication app is widely used and popular for its basic user interface. Offering a lot of tools and multiple features, Slack is already appreciated and accepted worldwide. In many areas, this app takes a good advantage from its competitors. The users can interact with others through audio, video conference calls and group chats. Slack even offers you to share your screen with others. So, this is an all in one solution for all your business communication needs. You can find productivity and team management in a single app only on Slack. You must have to subscribe to their premium plans to make full use of this useful app. The premium plan offers group audio and video calls with your team.
4. HipChat
HipChat is one of awesome mobile apps for business communication suitable for any organization. No matter where you are, you can keep connected via this simple yet powerful app with your team. HipChat lets you contact your internal group of colleagues one to one or in the group as well. One of the highlighted features of this app is by using it. You can create separate groups and spaces inside the chatting interface. So, you can segregate the team members as per their role, department or structure. HipChat is also effective in scheduling meetings online for particular departments. Other features like video and audio calls with screen sharing options are also available with a subscription to a nominal plan. Recently, there are some glitches found in HipChat UI and we hope that will be resolved soon.
5. Wrike
When business communication is your priority, the list can't end without mentioning another heavily used communication app called Wrike. It's used adversely for its UI and a lot of features that comes with. Going through a very quick set up process, you can easily start communicating with your team mates in an instant. Upon starting, Wrike welcomes you with a dash board like user interface that can be completely customizable. On the chat menu, you can simply use @ to mention any member of the group specifically. The users can even take full use of this small business communication app in controlling projects and tracking time. But, at the bottom line, the UI somehow offers a subpar experience from its competitors. Also, Wrike does not offer any one-to-one chat option which is a major drawback of this app.
Among these best business communication apps, choose as per your requirement and select the best one to offer the organization a continuous growth towards excellence.