How to Prepare for A Video Interview
With more and more employees working remotely and hiring becoming global, video interview has become quite common. Employers find this way of conducting an interview very beneficial as the process can start much earlier than scheduling in-person interviews, and it also saves transportation costs. If you too have been shortlisted for such a video interview, and it is your very first one, you surely must be wondering how to prepare for a video interview. So, without wasting any time let us get to discover some tips that will get you ready.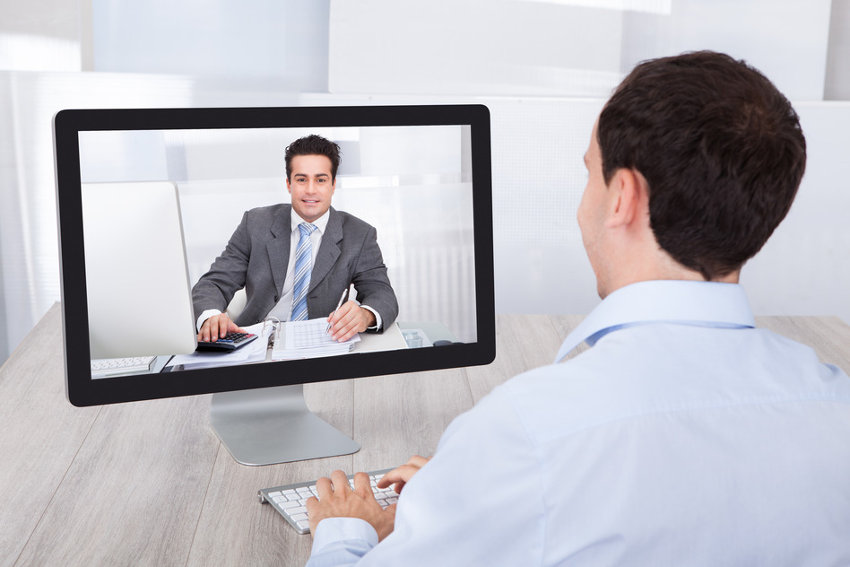 7 Tips on How to Prepare for A Video Interview
1. Check your tech beforehand
Get to know how to use your microphone and webcam, and even if you know how to use them, check if they are all working fine. You have to make sure your video and audio comes clearly and there are no technical problems whatsoever. If you have not ever participated in a video interview before it will be best to take a run test. You can request a friend to be your interviewer, and then practice answer questions over your chosen video conferencing software like ezTalks as this will help calm your nerves, and make you more confident.
2. Prepare the area
You think that your interviewer will only get to see your face during the interview, well you are wrong. At least some of your surroundings are also visible and this is why while preparing for a video interview you should make sure the room you are in must be neat and tidy and not visually distracting. Also, make sure that during the interview there are no auditory distractions like a crying child or a barking dog. Do not forget to turn your phone on silent mode as well.
3. Give importance to your appearance
Yes, it is a video interview, but that does not mean you can face the interviewer in your night dress. It is very important to dress as professionally as you would while going for a face-to-face interview. Select your dress wisely. Your interviewer is likely only going to see you waist up, so give it maximum attention, your hair should be combed neatly and not come on your face as if you will have to remove it time and again that can prove to be a distraction. You may also need to stand up occasionally and thus it will be wise to make sure your skirt or pants are also professional.
4. Check your lighting
Place a light behind the computer you will use as that will help keep your face illuminated. At the same time, avoid using overhead lighting as that casts dark shadows and can make you look gloomy or under slept. It will be a good idea to slightly powder your face, even if you are a man, as the lighting may make your face look shiny. Once you have checked all these, do a dry run before your interview to check if the lighting flatters you.
5. Maintain eye contact and smile
You surely know how important it is to maintain eye contact during an interview but this is not as easy as it seems during a video interview. You perhaps would think you should focus on the face of your interviewer, but depending on where the webcam of your monitor is this can make you look like staring away. So, before you do a video interview, resize and move the window with the video image of the person. Move it as close or up to your webcam as you can. This will give the best impression of face-to-face eye contact. Together with making an eye contact you also need to smile. Just make sure your smile is enthusiastic and confident which shows you are a pleasant person but do not try to be goofy or laugh out loud.
6. Do not fidget and maintain a good posture
You need to stop fidgeting and do not shuffle your paper or tap your pen as the noise can get caught on your microphone. Maintain a good posture as you would do for any interview and do not make too many hand gestures. Even if you have a very good internet connection the lag time can make your hand gestures look bad on the screen.
7. Calm yourself
Last, yet a very important thing to remember while preparing for a video interview is to calm your nerves. Everyone feels anxious before an interview, be it face-to-face or a video one. This is because you do not know what will happen, what you should expect, and this uncertainty results in stress. So, before you go live for your interview take some time to calm yourself down, you may even meditate for a few minutes or just reassure yourself everything will be fine, and you are good to go.
Apart from following these tips also make sure to learn which video conferencing software will be used for the interview. Many interviewers prefer using video interview software like ezTalks as it gives them the best HD video and voice clarity, and helps conduct interviews and even meetings to the fullest satisfaction. Now you are fully ready for the video interview, just give it your best shot and you surely will land up getting your dream job very easily.