7 Best Virtual Event Software
What are virtual events? They involve interacting people in a common virtual environment on the internet, rather than in a physical location. Through virtual events, people can organize seminars, sales promotion, online learning courses, training session and so on. Undoubtedly, a brilliant virtual event should be achieved by the good virtual event software. Here is the list of 7 best virtual event software.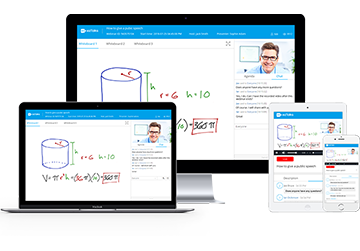 Best Virtual Event Software
Free for up to 100 Participants
Fluent HD Video/Audio Quality
Screen Sharing and Whiteboard
Polls, Survey and Recording
Rebranding and Paid Events
Sign Up Free Now
1. ezTalks Webinar
ezTalks Webinar is definitely among the best virtual event software. Owing to its amazing virtual event services, ezTalks becomes one of the most popular virtual event software vendors. You will be able to organize any virtual event and enjoy fruitful intrinsic features without putting too much struggle.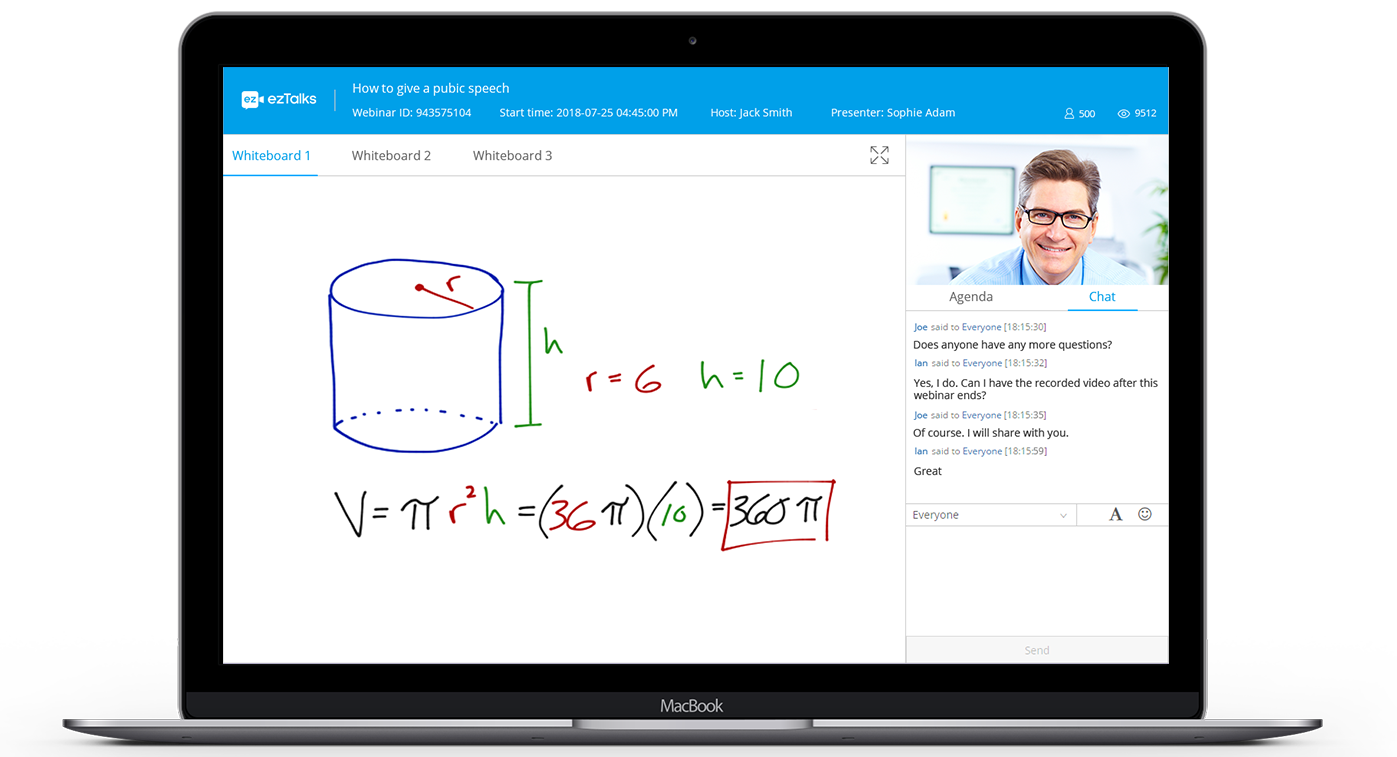 All can achieve real-time face-to-face communication via HD audio and video. The message will be conveyed flawlessly. In addition to flexible rebranding options, interactive whiteboard, instant messaging services and useful screen sharing make this free virtual event platform a perfect choice for different needs. Besides, polls & surveys help to get live feedback and adjust the presentation timely while reports can be generated to see how your virtual event performed and improve your next virtual event effectively. Also, this virtual event software allows you to record and share your virtual event to attract more followers.
Advantages
a) ezTalks Webinar is highly scalable. It can accommodate up to 10,000 participants in a virtual event. For free trial version, you can host a virtual event with 100 participants;
b) It is highly interactive for its different kinds of collaborative tools;
c) It is quite easy to use thanks to a simple and attractive user interface design;
d) Its pricing plans are extremely affordable, even for startups;
e) It is highly reliable with no data loss thanks to its 256-bit AES encryption.

2. Google Hangouts
Apart from being a social platform, Google Hangouts can also help you to conduct a virtual event. It has quite a number of features that make it possible to complete the virtual event successfully.
Advantages
a) Possible to live stream from Youtube;
b) Possible to work on all the available devices and even platforms;
c) Support screen sharing and file sharing feature.
Disadvantages
a) There are time lapses in videos and audios;
b) For live streaming, you will need a Google account as well as YouTube account and you have to wait for 24 hours before you can go live for your virtual event;
c) Google Hangouts is not a specialized virtual event platform, so there are limited related professional features.
3. ClickWebinar
As a premium virtual event platform, ClickWebinar is highly equipped with several impressive features. You can easily run a virtual event with ClickWebinar and make your virtual event interactive.
Advantages
a) Its main selling point is its user-friendly interface;
b) The platform can be customized to meet your brand needs and theme;
c) Its chat translation tool makes it a good option for international businesses.
Disadvantages
a) Quite pricey;
b) Only 4 video streams for the STARTER PLAN;
c) Storage space for recording is limited.
4. GoToWebinar
GoToWebinar is among the top virtual event platforms that you should consider. It is well-designed to make the process of planning, organizing and launching an event much easier. This virtual event software is packed with a number of features that are provided by most virtual event companies.
Advantages
a) Possible to record an event for playback and sharing;
b) Can conduct polls & survey during the virtual event;
c) Help to dive into detailed reports on who attended, how things went and which channels drove signups.
Disadvantages
a) Much more expensive compared to its competitors;
b) Only 128-bit encryption is for protecting the whole virtual event in progress;
5. Skype for Business
Skype for Business can give you the ultimate convenience when it comes to organizing a virtual event. It is available as a web version though you can download the application for your PC and mobile.
Advantages
a) Easy to annotate PowerPoint for real-time collaboration with up to 250 people;
b) Able to share your screen or a file and give or take control;
c) Allow scheduling via Outlook;
d) Able to get access to all Microsoft Office applications.
Disadvantages
a) Free online events only for up to 10 participants without a subscription;
b) Highly sensitive to background noise;
c) Expensive pricing plans.
6. Cisco WebEx
Cisco is known for dominating the technological market with several products. One of its popular products is Cisco WebEx. This virtual event platform is quite popular among different groups of people. It can be integrated with several apps.
Advantages
a) Render HD video and audio;
b) Can drive attendee engagement with video streaming, slide share, chat, polling, and Q&A
c) Can post recordings for playback with unlimited on-demand viewership.
Disadvantages
a) The interface is not impressive;
b) Some user reviews reflect that sometimes there is something wrong with its recording feature. For example, virtual events will be recorded into a weird format. Or, the virtual events may not be completely recorded under low bandwidth.
7. Adobe Connect
Adobe Connect is a fully equipped software that you can use to host a live virtual event. Those who have low bandwidth often find Adobe Connect useful because it still allows smooth upload of contents. It also owns practical tools that help you every step when preparing, hosting and tracking your activity.
Advantages
a) It renders 30-day free trial version with 25 connections per event;
b) Able to engage and enlighten prospects with high-quality video, polls & surveys and open chat;
c) Easy to set up and customize your platform;
d) Supports integration with Microsoft Outlook.
Disadvantages
a) Need to pay extra money to get the recording storage and there is only annual plan;
b) Chatting interface for support is outdated;
c) Quite pricey.
The Final Verdit
After knowing what is virtual events, you also need to pick the right one for your needs. Out of these best 7 virtual event software, which one do you think will meet your needs to the fullest? Of course, several other factors like cost, size of your audience, functions should be taken into consideration. Once you identify all your needs, it will be much easier to choose one out of the seven above.