5 Steps to Conduct a Video Interview Successfully
Video interviews are no longer in their experimental stage and companies from the whole world are using this, as a standard interviewing method. Still, any person who wants to conduct a video interview has to follow a few rules. Like any other formal meeting, a video interview needs some preliminary preparations, and its results depend on that. In the following, we will provide some useful tips that will help you conduct video interview in a successful and effective manner.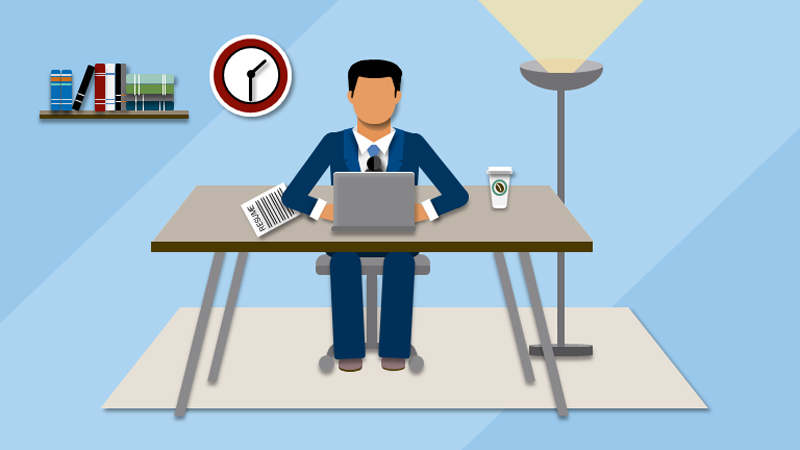 1) Choose a Suitable Web Conferencing Software
Having a professional web conferencing tool is essential when you conduct a video interview. A good software will provide you a smooth connection, plenty of useful features and you will be viewed as a professional company, by the candidates. Considering all the existing tools, we have to say that ezTalks Cloud Meeting is one of the most professional and well-developed software. It gives you access to a wide selection of useful features, which will let you organize and host high-quality interviews, helping you impress even the top candidates. You can look at ezTalks Cloud Meeting as to an interviewing platform, because of its advanced options. The interface is highly intuitive and you will master all its ''secrets'', in just a few minutes.
2) Prepare Your Questions
If you want to have a smooth and professional interview, it's better to prepare the questions beforehand. As a recruiter, you probably know that every interview is different from another but still, some prepared questions might help you. So, make some notes, including the main topics of the following interview, and try to keep them around. With a good video conferencing tool, you will be able to store those notes inside the software and screen them, whenever you start a new interview. This is great for the moments when you have many interviews and you need to have quick access to those documents. However, you should be ready to improvise and ask some situational questions as well, if you want to select the best candidates.
3) Prepare the Equipment
Despite a classic interview, where you only need two chairs and a room, a video interview implies some more items. If you want to conduct video interview with no unexpected situations, it's better to verify your equipment. Normally, for a video interview, you will need a PC / mobile device, a webcam, a microphone and an internet connection. It's highly advisable to perform double checks on all of these parts, just to be sure. Pay attention to the webcam positioning, the volume of the microphone and if the internet connection is stable. If you can, you should perform a test interview with one of your colleagues, just to make sure that everything is in order.
4) Conduct a Video Interview
Even though the terminology might differ, the essence is the same: you will be conducting a video interview. Since you have everything prepared and your candidate is ready, you can proceed to have the actual interview. With ezTalks Cloud Meeting, hosting a video interview is extremely easy. Despite other web conferencing tools, with ezTalks, the interviewee doesn't have to install the software on its computer. You can just send him/her an invitation through the email, and the candidate could easily access it, having the interview directly on the browser. During the interview, you will find a suite of features that will help you a lot. The Cloud Storage option will let you access your notes, allowing you to view the key topics of this formal meeting and any pre-established questions. The Record Meeting option is great if you want to take another look on the interview or to analyze it with the rest of your team.
5) Post-Interview Preparations
Most of the times, when we have many good candidates, it's hard to select the right one, just after the interview. In this case, it's better to re-analyze the previous interviews and see who the best candidate is. Because ezTalks Cloud Meeting can record all your interviews and store them in the Cloud database, you can easily watch them again. This way, you can notice some things that you've missed, during the live interview. This will ensure you a more fruitful recruitment and you will always choose the right candidate for the job. The Cloud feature is also helpful because it will allow you to share the interviews, with your colleagues. If you do this, they can provide their personal opinion, and recommend you a certain candidate.
Conclusion
Conducting a video interview with a professional tool is essential if you want the best results. With ezTalks Cloud Meeting you will have some of the most productive interviews, and your company will look professional and modern, for using such an innovative solution. The multitude of features will make the job easier for you and it will let you have a more objective view, over who is the best interviewee. Start using ezTalks Cloud Meeting today and get ready to interview the best candidates.