How to Tune Your Online Meeting Better on Windows
As you may have heard, ezTalks is customer-oriented that aims at providing tailored video conferencing solutions and full services for customers. But knowing how to host ezTalks online meetings only is not enough, as a result, I'm to explain several useful settings of ezTalks that help to tune your video conference better in 3 parts.
First of all, login to ezTalks and navigate to the main interface of meeting room. Take a look at the sidebar on the left, you'll find Attendees, Meeting Chat and Recording 3 sections as the picture below.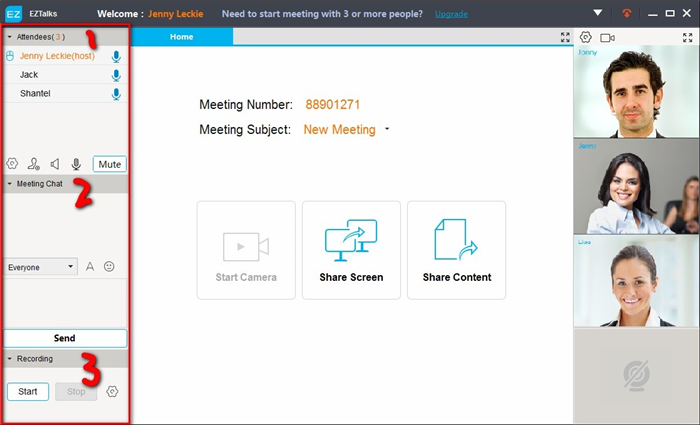 Part 1: Attendees Management
Move the mouse to the attendee's name and you'll get following 3 settings.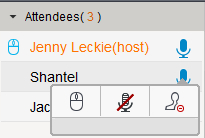 --

makes the attendee presenter.
--

cancels the attendee's speaking right.
--

kicks out the attendee from the meeting.
Meeting Control: Click

icon and you'll get another 3 settings.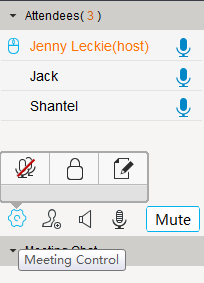 --Mute All. Click

would mute the whole virtual meeting room. In that case, all attendees hear nothing.
--Lock Meeting. Click

would lock the meeting which guarantees the meeting won't be disturbed and ensures the security of the meeting information. And you'll get a notification as below if someone tries to join the meeting in progress.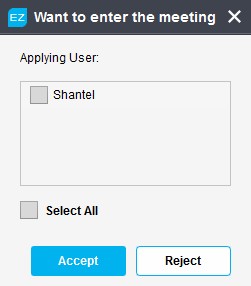 You can Accept or Reject depending on your needs and click

will unlock the meeting. In short, this setting makes it hard for people to freely join the meeting in progress.
--Allow Whiteboard Mark. Click

allows all attendees to annotate on the whiteboard which is privileged to the host only.
Invite Attendees: Click

icon to invite attendees while the online meeting is on.
Then there'll be a window pop up enabling you to quickly send email invitation to your friends (if you've managed ezTalks contacts before).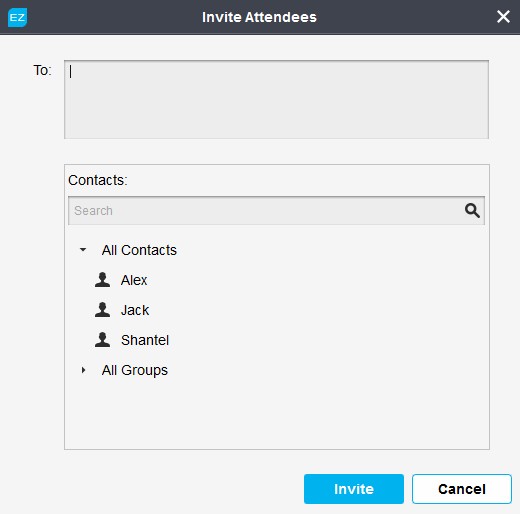 Volume Control:

These 3 icons are used to alter the virtual meeting room to the best effect.
--

allows you to mute or adjust the volume of your headphone/loudspeaker.
--

allows you to mute or adjust the volume of your microphone.
--

cancels your speaking right that other attendees can't hear you but they can still hear each other.
Part 2: Real-time Meeting Chat
In the section, you can send instant messages to other attendees. Click the drop-down icon you can choose to send real-time messages either to Everyone or a specific attendee.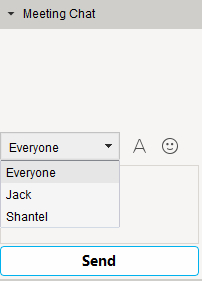 In addition, you can set the font to your own style and send interesting emotion to other attendees as well.
Part 3: Meeting Recording
This section enables you to record online meeting in audio only or both audio and video for future use. You can check how to record online meeting for more details.