What Is Virtual Classroom?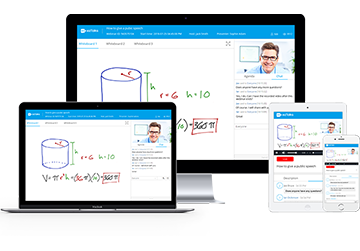 Best Virtual Classroom Tool
Free for up to 100 Students
Fluent HD Video/Audio Quality
Screen Sharing and Whiteboard
Polls, Survey and Recording
Rebranding and Paid Courses
Sign Up Free NOW
What is a virtual classroom? What is the definition of virtual classroom? What is virtual classroom meaning and why you need one? If you are interested in the virtual classroom, all the above questions might be dominating your mind. You can define virtual classroom in two simple words, flexible and cost-effective. Of course, you will find an array of options to join a virtual classroom. These online collaboration tools help the students to be part of a virtual classroom.
Part 1: Best virtual classroom tool
ezTalks Webinar can be your preferred choice if you are looking for a developed software and improved performance. It is perfect for both the students and the instructors. Moreover, it comes with many developed features to facilitate the learning and to make the process easier.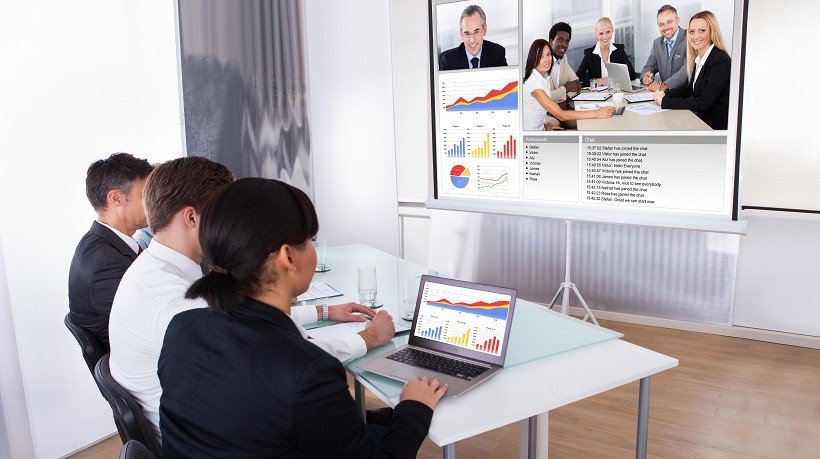 a) You can conduct virtual classes with up to 100 students with free service. With the affordable paid version, it will be up to 500.
b) Preparing for your course will be quite easy with simple scheduling and hassle-free registration process. Besides, you can set up paid courses via PayPal integration.
c) Customized waiting room and invitation email can be designed to attract and impress your students.
d) It will enable you to share your documents on your screen, important knowledge, texts, and many other things that you find useful for online learning to achieve seamless collaboration.
e) It also allows you to annotate and analyze the shared documents on a virtual whiteboard.
f) It helps you to collect feedback and attitudes effectively with the quick polls & survey as well as reports.
g) If you want, you can record and save the course for playback and extensive sharing.

ezTalks Webinar can better meet your needs for flexible and cost-effective virtual classroom!
Part 2: What is virtual classroom?
Virtual classroom definition is different from the traditional classroom. It is an online teaching process that enables the students to interact with one another through many ways including video presentations and group chats.
Virtual classroom defined and designed in such a way that it can help the pupil to pursue a course from any part of the world without being the part of the traditional teaching methods. You can join the course through online.
It is a web-based teaching environment that can be made with the help of software. It requires a downloadable executable file to join any virtual course. It is similar to a real-world classroom. You can get the instructions from your teacher like the classroom as both of you will be logged onto the virtual learning environment at the same time.
Virtual classroom software normally uses synchronous technologies like the video conferencing, web conferencing, and VoIP to make the collaborations real and effective.
Click the video and see how to build a virtual classroom quickly!
Part 3: Features of virtual classroom
Virtual classrooms are highly appreciated for some of its improved features. It is cost-effective, flexible, and easily accessible. Some key features are the followings.
Flexible
The virtual classroom is flexible than the traditional classroom. It allows the learners and teachers from any part of the world to communicate with each other for a particular course. They can interact in their convenient time for the education. The location and the distance will not be the hurdle. Moreover, they can use their free time for the learning as they do not need to join the classroom physically.
Cost-effective
Virtual online learning is cost-effective. You do not need to spend a huge to join a course that you normally expect with the traditional teaching. You can join any of your preferred class with a restricted budget. But if you choose the traditional teaching process, then you will have to spend a huge.
Hassle-free
As you will learn from any of your convenient places, you will not have to go through the hassles of traveling and waiting. You can simply use your device to join the class. It will save both your time and money.
Easy accessibility
Virtual classrooms are easily accessible. You can simply do an online research about the available options and then you can extend research about the reliability and effectiveness of the course and then you can join the class. It is easy and more flexible.
Part 4: Why should virtual classroom?
Virtual classrooms come with a number of the benefits. You can join at any time and from any place. Moreover, these are available for 24/7 giving more flexibility to the aspirants to join the course in their free time. You can join the discussions, contact your classmates, and conduct your research in your free time.
Virtual learning programs offer freedom to choose the course, time, and your instructor. Besides, it helps the young adults to make a proper balance between different types of the commitments. They can be a part of both the traditional and virtual classrooms in the same calendar year due to the flexibility of the virtual classroom. They can utilize their free time to enhance their knowledge.
In addition, they will get the immediate feedback for their test. They will not have to wait for days to get the test result. It will also sharpen their digital skill that will help to learn the things fast and more effectively.
A virtual classroom is a good option for those looking for a flexible and cost-effective solution. It helps the young aspirants to do the desired courses within their budget that they find difficult with the traditional classroom.