What Is Online Learning?
Most schools, especially higher learning institutions or other privately owned and managed learning institutions, have a large number of students willing and ready to enroll into their schools and their curriculum. In most of these schools, there are seasons when, the students are more than the resources available to cater for all of them, which leads to a lot of lost time trying to make these resources available for each student that enrolls in the learning institution. However, there came a certain simple solution.
Technology found its way in learning institutions a couple of years ago. The fact that technology has allowed people, in different geographical locations, to hold online learning courses over the Internet using software like ezTalks Meetings brought about a solution to the congestion problem in institutions. Most higher learning institutions understand that their students are mature people who have a bit of knowledge regarding technology, its use, and the adverse advantages that accompany it. For this reason, the idea of online learning became a reality and it has been in practice for quite some time now. Most people do not understand what is online learning from the beginning. The online learning definition is quite easy to understand.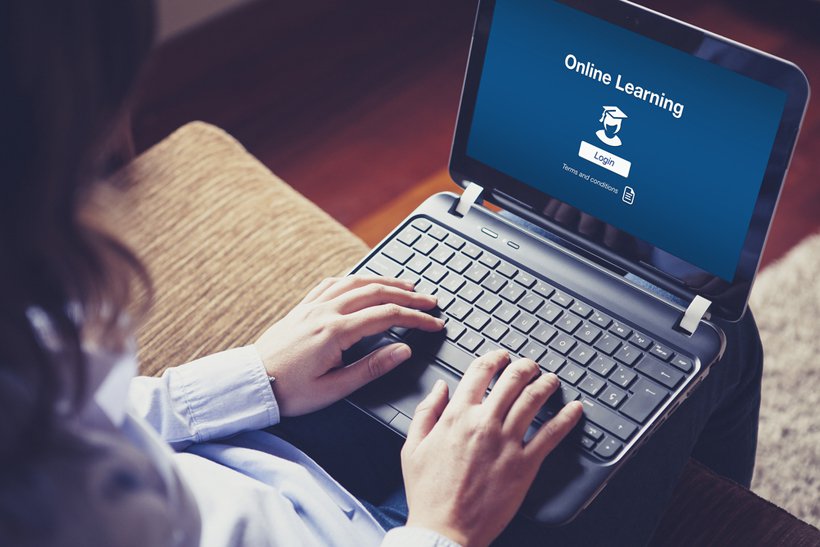 What Is Online Learning?
Online learning defined in simple terms, is the ability to learn on a virtual platform. The usual recognized method of learning involves a physical meeting with a teacher in the class where the teacher feeds you knowledge. This means that you have to physically go to campus and attend a class. Online learning courses are the same as other on-campus courses in every aspect, apart from the delivery of knowledge from the teacher to the student. Apart from providing a solution to campus congestion, online learning brings huge advantages to students who do not want to quit their daily activities for schools. This platform allows students to focus on their lives while at the same time studying for a certain degree in the course of their choice. In definition, online learning has unique features from the normal way of learning.
Characteristics of Online Learning
Online learning, even though similar to the usual method of learning, has certain unique characteristics.
1. Efficiency
Online learning should allow students to focus on different elements of their lives, such as work while taking certain courses at the same time. This means that the students can be, in most cases, in different locations from their teachers. Therefore, online learning can take place when the participants are in different geographical locations, which makes it one of the most convenient methods of learning.
2. Recognition
A student who takes an online course is not different from he who takes a course in a physical class. Once you successfully complete the course and pass all the tests associated with your course, you will be able to graduate in that course, just like the other students, and receive a recognized document stating the same. Therefore, you will be able to access all the advantages associated with receipt of that certification regardless of being an online learner.
3. Technology
Taking an online course, unlike the alternative, requires you to have access to certain technology. For instance, you must have an internet enabled device, whether a laptop, mobile device, or even a desktop computer. This will allow your device to connect to your course and your teacher's device. You also need access to the internet in order for this to work. An online course, as the name states, cannot be offline. In most of the online courses, a virtual class session is a necessity. In this respect, you should recognize that an audio and video meeting with your teacher would be required. In order to make this meeting possible, you need certain online learning resources. In definition, online learning resources include certain software like ezTalks Meetings that will allow you to communicate with your teacher.
Differences Between Online Learning and Traditional Learning
Definition of online learning system explains most of the difference between these methods from the alternative, which requires you physical attendance of classes.
1. Method of attending classes
The usual method of attending classes includes physically going to campus, attending a class, and possibly taking physical notes on a notebook or computer, depending on the nature of the course. However, online learning does not take place this way. You can record your sessions with you teacher, one of the best online learning platforms that ezTalks Meetings allows you to do, and play them again later for references.
2. Time difference
In the normal physical method, you have the advantage of being in the same time zone as your teacher. However, in online learning, due to the difference in geographical locations, the student and the teacher can be in different time zones. This means that the students need to realize the difference in time and make sure that they are coordinated with their teachers so that they do not miss lessons.
Conclusion
The teacher and the students would prefer this method of learning because of the flexibility it allows them. However, it can be a bit hectic after the realization that you are not under strict supervision. For this reason, students need to take initiative and dedicate their time to their studies, making sure they do not play around because it is very easy to fail an online course.