Top 6 Yugma Alternatives
When it comes to webinar hosting, Yugma can be explained as an optional pick. Yugma is a free webinar service that enables people to instantly connect over the internet to communicate and share content and ideas. Especially, it wins a good reputation owing to its good Yugma desktop sharing experience. But according to Yugma reviews, it is relatively out-dated and not originally designed for webinars, so it lacks some professional features. Yugma can help you get the job done, but this is standard, thus there is an apparent risk present.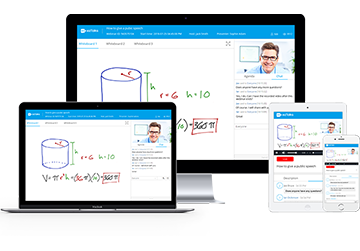 Best Yugma Alternative
Free for up to 25 Participants
Fluent HD Video/Audio Quality
Screen Sharing and Whiteboard
Polls, Survey and Recording
Rebranding and Paid Webinars
Sign Up Free Now
For remarkable presentation, here is a list of top 6 Yugma alternatives.
1. ezTalks Webinar
ezTalks Webinar is the best free alternative to Yugma Webinar. It offers a package of systematic features whether you host live webinars or automated webinars so that you can focus on growing your audience, growing your revenue and producing incredible events.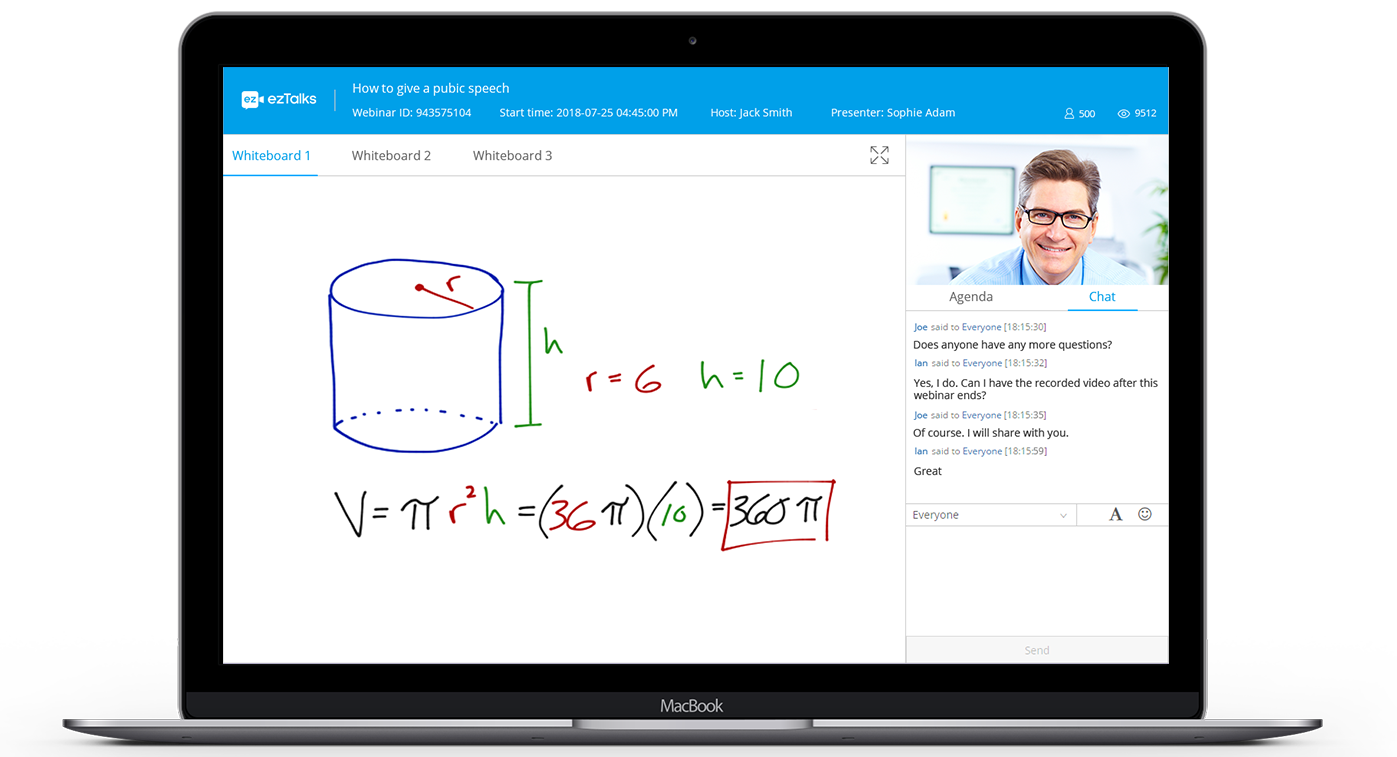 ★ Ease of Use
It's quick and easy to get started with ezTalks Webinar. This platform compatible with iOS, Android, Mac and Windows allows up to 100 participants in a webinar for free and login with either Facebook or Google account.
★ Customization
ezTalks Webinar provides you with all the necessary customization tools especially for marketing like registration & thank you pages, email notifications and scheduling. Also, you can set it as a paid webinar or not, and set it as a live webinar or an automated webinar. All these depend on your needs.
★ Interactive Features
a) HD video & audio
b) Screen sharing
c) Online chat
d) A collaborative whiteboard
e) Polls & survey
★ Recording
With ezTalks Webinar, you can record your webinars merely with a click. This is useful if you would like to reuse your session with others. Sessions can also easily be posted online and viewed. 1GB free cloud storage is attractive.
★ Follow up
You can access reports to follow up your event efficiently including webinar report, register report and participants report.

2. MegaMeeting
MegaMeeting is a 100% browser-based webinar solution. No downloads are required to host or attend an online webinar, but screen sharing feature still relies on a downloaded app. It enables you to conduct unlimited webinars with anyone, from anywhere, at any time. Its feature set is designed to provide the tools needed for online presentation, which includes screen & file sharing, instant messaging, email invitations, etc. Also, MegaMeeting can also customize your webinar site for you. You can get 7-day free trial, but you should experience the complicated steps on creating an account. This process requires a lot of your information.
3. ClickWebinar
ClickWebinar is also among the Yugma competitors. It is a web-based platform with a simple interface for both attendees and presenters. Actually, ClickWebinar ties to Google Translate to give your attendees the opportunity to see the chat in another language. Besides, you can download the file to post it to your website or YouTube account and you can crop it using ClickWebinar's platform to get the best of your presentation. However, this webinar platform does have some drawbacks that put it behind other higher-ranked webinar platforms. The biggest problem is that the audio has some unwanted echoes.
4. WebEx
There are several topics related to Yugma vs WebEx. WebEx is definitely a great Yugma alternative, as it provides the features to make your webinar hosting a success. From planning to follow-up analysis, Cisco Webex renders different tools to help you corporate events or market products and services to target audiences anywhere. Basic features that you would want from a webinar platform include HD video, screen sharing, in-app voice listening, recording and so on. After the webinar, you can also gain insight into what went on with your attendees during your webinar. Sometimes it may freeze when initiating the webinar. No worries! Real-time technical support will help you, although this may still cost you time.
5. RingCentral Webinar
RingCentral Webinar is designed to be an easy-to-host virtual webinar service. As a popular Yugma alternative, it includes most of the essential features you may be looking for, notably HD video and audio for high-quality webinars, screen sharing to ease presentations and keep the audience engaged, and mobile access from iOS and Android devices. When confronted with occasional technical difficulties in using this software, you may find that its live support is pretty poor.
6. Mikogo
Mikogo is not originally designed for webinars like Yugma. Why is it still so popular? Mikogo is known as a free-to-use and useful screen sharing application. In other words, if you focus more on this tool when conducting a webinar, Mikogo can be one of your best choices. It is pretty fast and secure enough for sharing a screen with others. As for other aspects, it also has several basic features. It allows recording and playback and instant polling. But if you want more tools to help you enrich your webinar performance, Mikigo may be not your right pick.
Bottom Line
Those mentioned above are the top 6 alternatives to Yugma that can do a better job and give you a much better webinar experience. Why not choose a suitable one as per your needs and give it a try?