A Brief Introduction to What Is Telehealth
The existence of telehealth can be dated back to the 1960s, but this niche has only recently become widely popular. Among the first applications of telehealth, it has been the monitoring of the astronauts' physiological parameters. Due to technological advancement, a number of communications and technological tools have been implemented over the years in order to enable an easy transfer of patient information, consultations and recommendations across the specialties and the medical environment.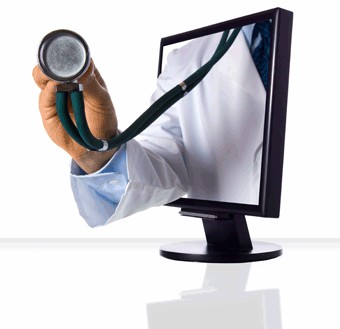 What Is Telehealth?
In order to understand telehealth definition, it must be understood that this is a not a specific service, but it rather encompasses a broad variety of technologies meant to deliver virtual education, health, and medical services. Telehealth is the collection of technologies that are able to provide consumer health communication, remote monitoring of the patient, as well as medical education and information for healthcare providers. This collection of means to enhance health education and care delivery has recently become very trendy. Practitioners, policy makers and the public aim to find the best ways to apply telehealth and its components.
Difference Between Telehealth and Telemedicine
In understanding what is telehealth, it should be made a distinction between telehealth and telemedicine. Telehealth and telemedicine are two different fields that play different roles in healthcare organizations. While telehealth is commonly used to describe a wide range of education, management, diagnosis and other related health care fields, telemedicine is referring to traditional monitoring and clinical diagnosis delivered at a distance by technology.
Telehealth includes different services such as:
Home health
Counseling
Dentistry
Occupational and physical therapy
Disaster management
Chronic disease management and monitoring
Professional and consumer education
Telehealth Modalities and Market
Overall, telehealth services cover four distinct application domains:
Live video – this telehealth service provides live, two-way interaction between a caregiver or a person and a health care provider by using technology for audiovisual telecommunications such the web communication solution provided by ezTalks. This service type may serve as a substitute for an in-person encounter and it is also referred to as "real-time". Live video telehealth service can be used both for consultative and diagnostic as well as treatment services. In many circumstances, this can be a real life saving technology.
Store-and-forward – the telehealth service consists in the transmission of recorded health history to a practitioner through a secure electronic communications system. The specialist typically uses the information in order to render a service outside the live or real-time interaction or to evaluate the case. This service involves communication tools like secure email and provides access to the data after it has been collected. Even when the board-certified specialists are limited in a certain community, store and forward technology can help access specialty care.
Remote patient monitoring – this telehealth service consists in the collection of medical and personal health data from an individual via technologies for electronic communication. Data collected is then remotely transmitted to a provider in a different location for use in various health care services and related support. The remote patient monitoring type of service allows providers to track healthcare data even after a patient has been released to a care facility or home. This way the readmission rates are reduced. Remote patient monitoring can help individuals remain in their community and home, reducing the need to physically visit the health care providers' office.
Mobile health – this is a telehealth service that provides public care practice, health care, and education via mobile communication devices such as computers, tablets, cell phones, and PDAs. Mobile health applications range from wide scale alerts about disease outbreaks to targeted text messages that promote healthy behavior.
Conclusion
Telehealth has become one of the most common terms used nowadays. However, not many people know the exact meaning of the term. Telehealth is a term that represents the exchange and transfer of medical information between different telehealth software providers in various locations. Telehealth is about transmission of patient's consultations through still images, patient portals, video conferencing, monitoring and remote control of vital signs, nursing call centers, patient-focused wireless applications, continuing medical education, and many other applications.