Top 6 Instant Messaging Software
Communication could become quite hard when teams need to communicate,but they have some coworkers scattered around the city or the world. Conference calls are not only expensive,but talkers overlap each other,preventing anybody from getting their message across and if that's not enough,they can neither record who said what nor can they share files with each other. This is where instant messaging software come in.
Instant messaging software are great alternatives to emails because they are not only easy but also efficient. Co-workers can chat,share files,stay connected,and work across different devices. Intuitive and powerful business messaging software have become indispensable to all businesses,regardless of the size. We have put up a handy list of the top six instant messaging software for PC that you can pick from according to your needs.
1. ezTalks Cloud Meeting
This professional instant messaging software is cloud based and supports up to 100 participants for free. With this software,you can chat with co-workers by sending text messaging in an instant. Besides,you can conduct video conference call,business presentations,online meetings,and collaborations with them seamlessly across desktops and mobile devices regardless of their locations. ezTalks Cloud Meeting has a profound technology support that allows clear audio and high definition videos.Features:
• Chat in a group of 100 participants at a time for free
• Chat with anyone privately
• Save the text messages history for later reference
• Content and screen sharing
• Interactive whiteboard sharing
• Co-annotation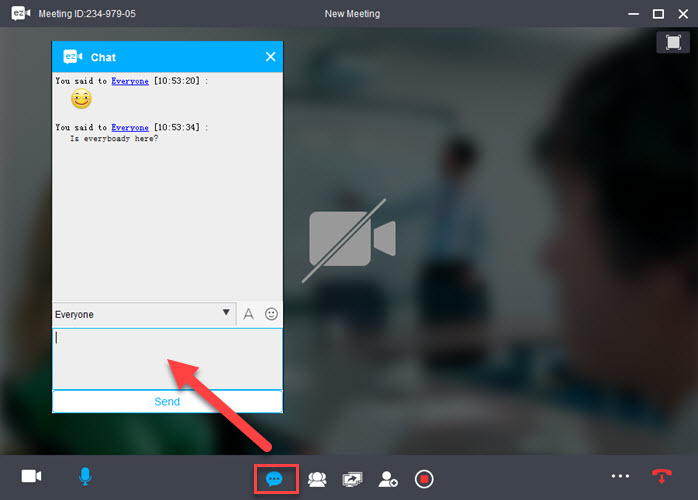 2. join.me
join.me is another software for instant messaging. It is one of the most user-friendly software online and people communicate and exchange ideas in an instant. The software does not need to sign up because one only needs to click join to join in a conversation. It has a free edition and a paid edition that has more features.
Features:
• Send text messages with participants
• Internet calling and share control
• Screen sharing and file transfer
• Recording and reporting
• Customizable
• Meeting lock
• Meeting scheduler and meeting tools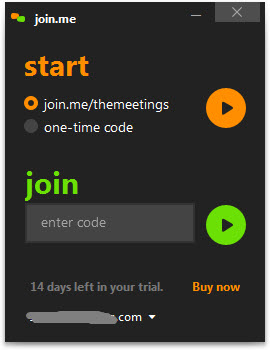 3. Slack
This is one of those incredibly popular instant messaging client software because it shines with a visual and user-friendly interface. They have a signature Slackbot there to help any new members be acquainted with their services and better than that,it is available on Mac and is web based. Slack comes in a few different versions with varying features,prices,and integrations. They have a basic level that is free,a standard plan,and a plus plan that is paid per user per month,which is billed annually.
Features:
• Private,group,public,or one-on-one chats are stored securely
• Offer tips and tricks to enhance communication
• Aesthetically sleek and appealing
• Great search functionality
• Drag and drop files capability from iCloud,Dropbox,or desktop
• Only push notifications when user is away from the device
• Serve as a personal notepad
• More than 70 integrations and an option to customize
• Individual room notifications
• Screen sharing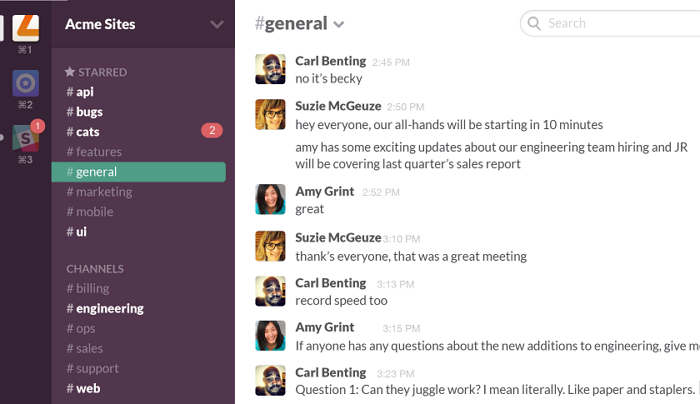 4. HipChat
It is one of the best instant messaging software in the market right now,and for good reason. HipChat is a fast and secure instant messaging software that is available on Windows,Linux and Mac. HipChat has a basic account that is free and they have a HipChat account that is paid for per user per month.
Features:
• Archived and searchable messages
• Safely encrypted conversations
• Unlimited chat rooms
• Drag and drop file sharing where sharing screenshots,presentations,and documents is very easy
• Customizable alerts from emails to SMS,in-app notifications,and mobile push notifications
• Sync across many devices and picking up a conversation is very easy
• More than 60 available integrations
• Video and voice conferencing
• Screen sharing
• Easy to use interface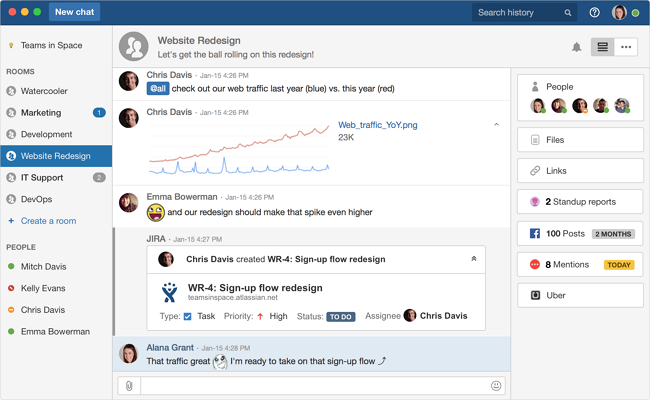 5. Skype for Business
Skype for business,initially known as Lync is also a great instant messaging software,especially for those who use Microsoft Office Outlook. It has great features as well and although they do not have a free plan,the ones available are quite cheap and affordable.
Features:
• text to any people who have a skype account
• Synchronize with Microsoft Office Outlook
• Video chats
• File and screen sharing
• Cloud services
• Multiple integrations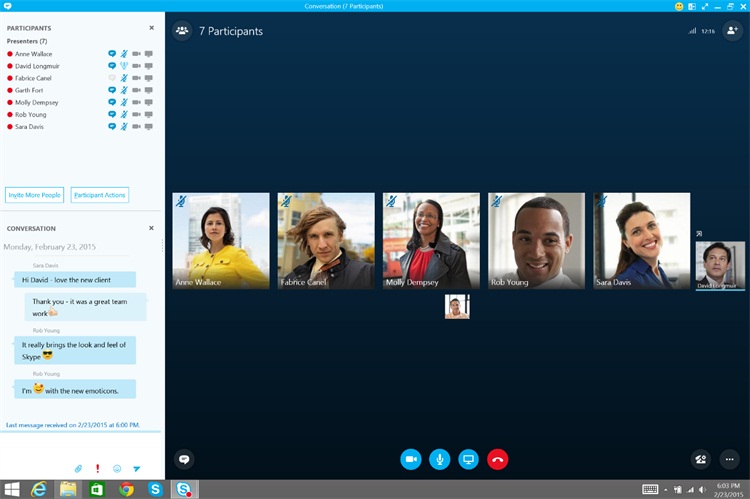 6. Adium
The only downside to this incredible instant messaging software for businesses is the fact that it is only available for Mac OS X. It is free to use and it has some nice features.
Features:
• User friendly
• Complete address book
• Chat with others via text messaging
• Email contact integration
• File sharing
• Connect with users and non-users
• Free to all users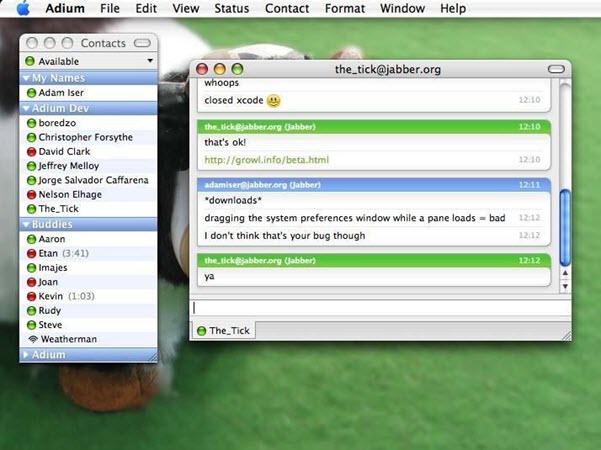 Conclusion
These are some of the best instant messaging software for businesses and you will not regret using either of them. You can also try out others,but you should start with these ones. Get the one that works best for you and your business. However,the one that seems most suitable for most businesses is ezTalks Cloud Meeting. It has a diverse number of features and it is user-friendly. This kind of software also seems to offer clarity that other apps simply lack. More importantly,it allows you to communicate with up to 499 participants at the same time. That is ideal for a large business or for a small business with dreams of expanding its foothold in the market. Try ezTalks Cloud Meeting today. You will love it.