How to Upgrade ezTalks Account
It's great that anyone with ezTalks account can freely host online meeting, join online meeting, share files, etc. from PC/iPhone/iPad/Android devices. But note that ezTalks free video conference is limited to 3 people, what if you want to hold an online meeting with up to 100 people?
Don't worry! ezTalks takes everything into account and offers a well-thought-out ezTalks plan that fits any group of any size. Namely, to meet more attendees, all you need is to follow the steps below to upgrade ezTalks account.

Step 1: Login ezTalks with your account and click the drop-down button beside your registered name.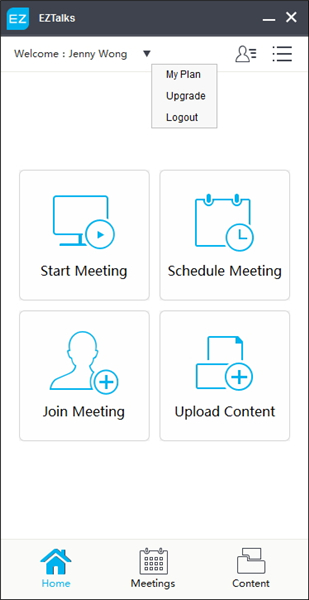 Step 2: Click "My Plan", then click either link circled in the picture and you'll move to the page of ezTalks Plans & Pricing.

Alternatively, you can click "Upgrade" to directly navigate to Plans & Pricing page.
Step 3: After that, choose an ezTalks plan that suits you and click "Buy Now" to proceed with payment.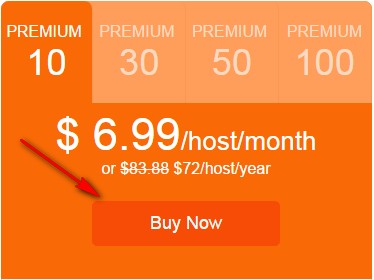 Note that you can upgrade ezTalks account either by month or by year and annual payment is more cost-effective. Click "Change to Annual Plan" will switch monthly payment to the annual one.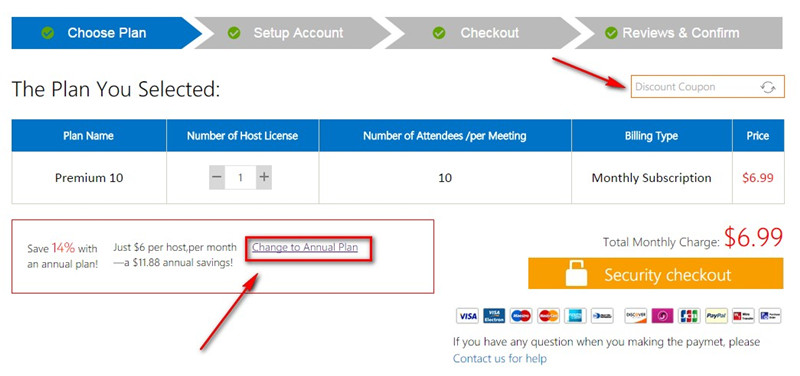 FYI, ezTalks holds promotion activities at times to provide coupon code, which allows you to upgrade account at a lower price by typing it to the blank of "Discount Coupon" before payment. Pay close attention to ezTalks!