5 Platforms to Do Remote Screen Sharing for Windows
Remote Screen sharing for windows is a kind of software that allows to control one computer from another and do screen sharing. The control is almost literal,since it allows full control over the mouse and the keyboard as well. This feature of seeing and controlling screens from one computer to another saves time and confusion and is very effective for people who face problems and sharing desktop,application,documents and more.
With time and advancement in technology,controlling business overseas is becoming a lot easier. With this facility of Windows remote desktop sharing screen,you can share the contents on your Windows computer in no time. Companies can host online meetings,and share various documents and do presentations,and they don't even have to travel physically to do so. The remote screen sharing for Window PC offers remote screen share in various business events,like in web conferences,online meetings,online presentations and also during Internet trainings.
5 Platforms to Do Remote Screen Sharing for Windows
There are various platforms which support remote screen sharing available in the market. Below listed are the 5 most helpful ones.1. ezTalks MeetingsezTalks Meetings is a professional and reliable video conferencing software,and it's also one of the most popular platforms to do remote screen sharing in Windows. It not only allows to share screens,including sharing your desktop,DOC,EXCEL,TXT,PPT,pictures,applications and more,but also allows to share interactive whiteboards,make annotations,record the screen sharing process for later playback. It is considered to be one of the most useful platforms to do screen sharing,because of its multiple features and how it helps to fulfill work and remote collaborations in real time.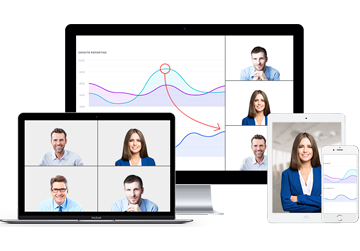 Easy Screen Sharing Software
Free for up to 100 Viewers
Clear and Fluent Screen Sharing
Whiteboard and Co-annotation
Group Video/Audio/IM Chat
Remote Control and Record
SIGN UP FREE NOW
2. TeamViewer
It is almost 10 years old and is one of the most famous screen sharing platforms available today. It not only helps in Windows remote screen sharing,but also allows to share different files,conduct web conferences and online meetings,between the connected computers. Not only this,it also allows to conduct group sessions and the authority can be easily passed around within the group. It needs a PIN to connect to an installed machine and is really handy and easy to use.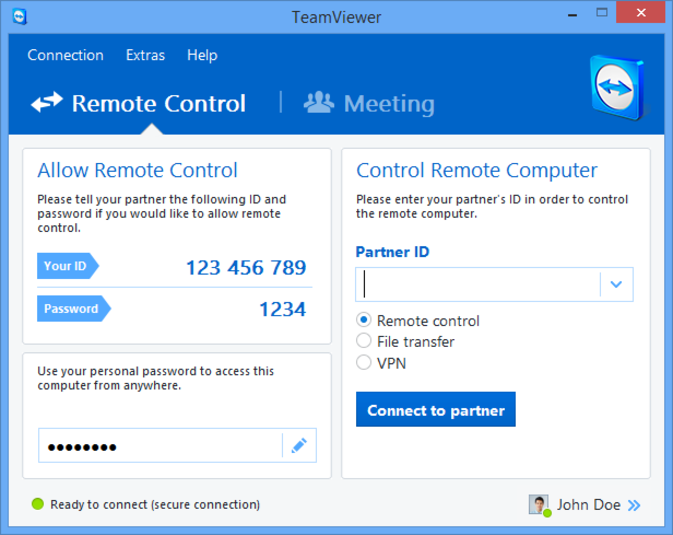 3. AeroAdmin
It is a lot like Teamviewer for windows screen sharing,both in Outlook and working,but the thing that differentiates it from the former is that it doesn't require an installation. Just run the .EXE file on any computer you want to make the host,and follow the simple instructions and it is ready to go. It is a carry friendly software,for it can be carried in USBs and whenever and wherever it is needed,it can be used.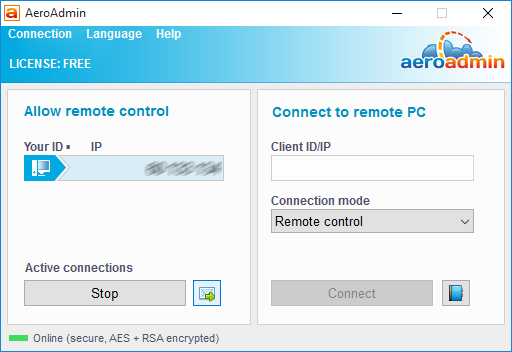 4. LiteManager
This platform is one of its kind. It is a bit underrated,but it is really helpful and provides one with all the functions of a high paid application and also with some extra functions that are not present in most other software. It has the following extra features that make it one of the most desirable tools. It can connect up to 30 computers at a time and allows screen recording.Besides,it provides network mapping,IP filtering,cascade connections,and more.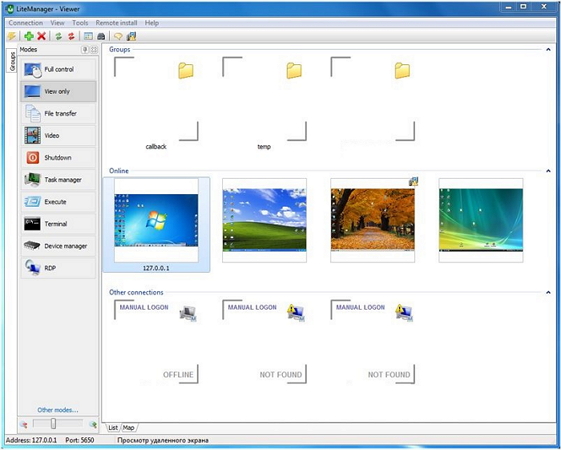 5. Mikogo
The last platform to share screen is Mikogo. It is great for group use. It is known for its partial allowance technique,i.e. it allows the host to decide what application is to be shared and what not.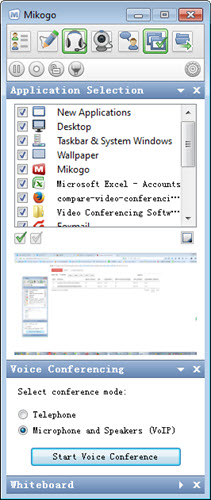 It has an online whiteboard tool for drawing and creating texts. It has this feature of a small pop-up screen that allows the host to see,what the client is viewing.