5 Enterprise Video Conferencing Software for Business Recommend
The advancements in technology have swept the world by storm and as of now,nearly all sectors have experienced massive transformations. The communication sector has not been left behind either and gone are the days when it took hours for crucial information to be passed across members of a particular enterprise who may be based in different parts of the world.
With the emergence of enterprise video conferencing,relaying of information has not only become real-time but the provision of a visual medium in the form of videos has added so much appeal to this virtual means of teleconferencing. In this article,we shall take a look at some of the top 5 most powerful enterprise video conferencing software for businesses across the world.
1. Zoom
Zoom is an enterprise video enterprise software that comes with various perks. Like all the others we will highlight here,Zoom is a high definition software,which means users are assured of visual and sound clarity during the video conferencing.The software enables you to meet with 49 other participants as a free plan so in order to meet even more participants,you may have to upgrade to the paid membership plan that comes at a cost of $14.99/month/host.As one of the most celebrated enterprise video conferencing software,Zoom enables you to connect with your other corporate partners remotely as it provides other efficiency features like whiteboard sharing,screen sharing and easy presentations. In addition participants may also mark up the shared screen,text messages,among many other perks.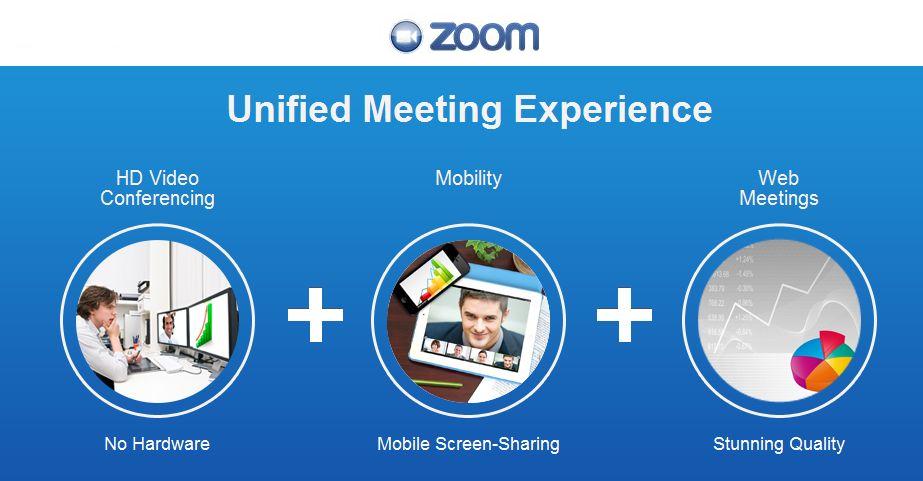 2. ezTalks Meetings
Now,if you are looking for the real deal when it comes to enterprise video conferencing software,you really need not look beyond the ezTalks Meetings. ezTalks boasts of easy and professional feature-rich video conferencing services,thus facilitating easy collaboration between you and your participants in real time.
One of the other major benefits of ezTalks Meetings is that it is fairly affordable and its free plan alone enables users to host and join meetings of up to 100 participants,something that is a huge milestone in the enterprise video conferencing sector. This makes it ideal software for conferences that require fairly large participants on a rather slim budget.
In addition,it has the HD video and audio and video displaying that enable you to easily recognize facial expressions as well as body languages,making communication even more efficient. Ideas can also be expressed during meeting times through sharing of interactive whiteboard and displaying of desktop and applications. Like many others already mentioned here,it enables users to record episodes of meetings for playback.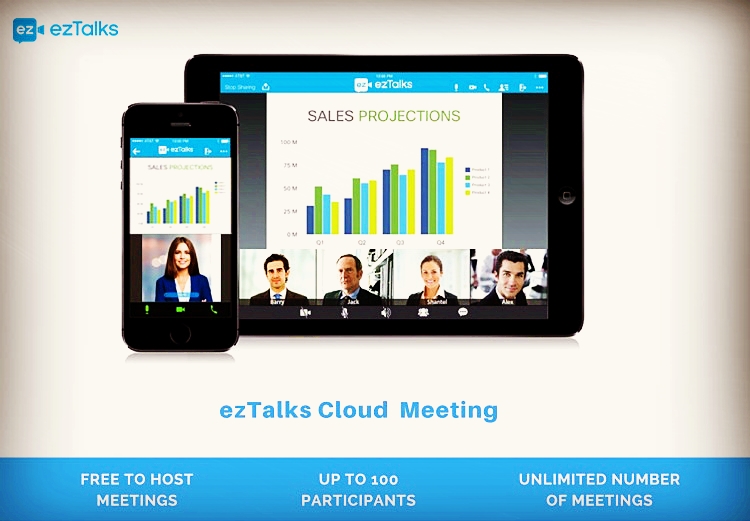 3. Vidyo Cloud
At times,the flexibility of an enterprise video conference software is measured in the number of plans it offers; something that gives Vidyo Cloud a cut above the rest. With its free plan,team plan and enterprise plan,users are able to find something that meets their budgeting as well as logistical considerations.
The free plan is intended for individual users and enables them to host meetings with about 10 participants. It is considered a fairly flexible option as it runs on smart phones,tablets as well as desktops and presents HD video and content,thanks to its 4K resolution video. One last notable feature of Vidyo Cloud is that it enables participants to archive meetings for reference and recording.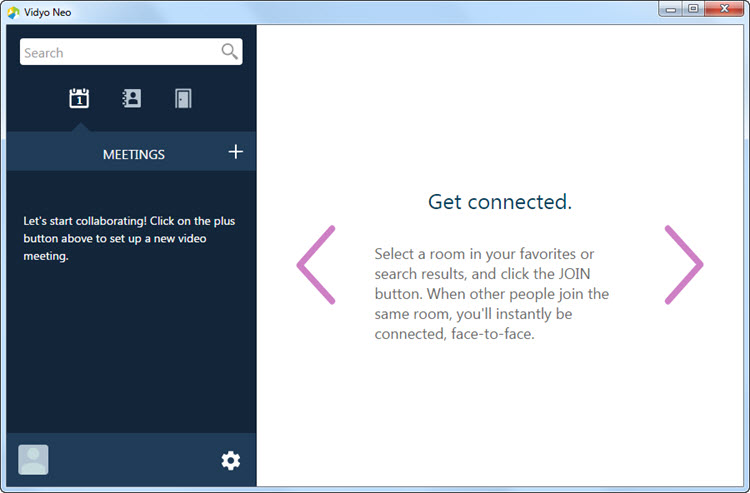 4. BlueJeans
Considered one of the best enterprise video conferencing solutions,Blue Jeans is lauded especially due to its high compatibility with various devices. This enterprise video conferencing software is not only compatible with Windows and Mac but also Linux computers so users who have any of these gadgets can simply use it with much ease.
Most of the features of Blue Jeans are evident during the actual meeting as participants can perform a host of functions including uploading video for sharing,sharing desktop and application as well as chatting with your other members in real-time. Blue Jeans also enables users to record episodes that may need to be reviewed or from which annotations may be made after the meeting is over.
This software is not free but there is an impressive 14-day trial period,after which you upgrade to the paid plan. These plans are also subdivided into various categories,some of which include Primetime plan,onVideo plan,Huddle plan and the onSocial plan. The plans offer varying degrees of efficiency and convenience according to the user's needs.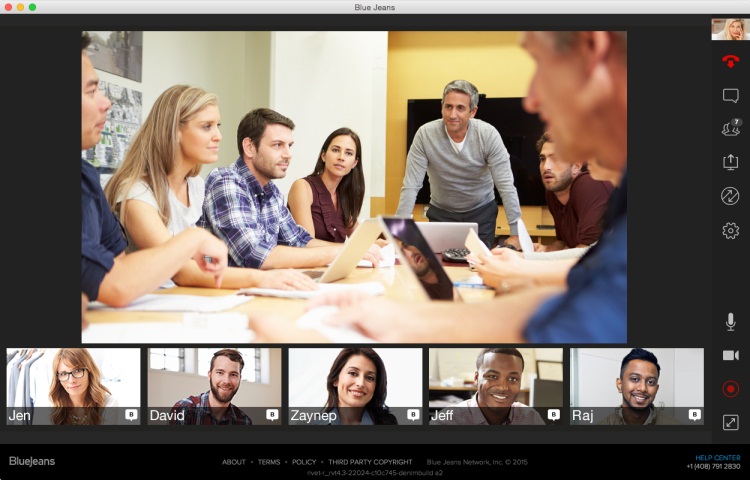 5. Lifesize Cloud
When looking for simplicity and accessibility in enterprise video conferencing software,one needs not look beyond the Lifesize Cloud. This software boasts of an easy-to-use interface which enables you to carry out a range of personalized functions during the conference.
Some of the notable features of Lifesize Cloud include screen sharing as well as calendar integration so you never miss your meetings. You can easily connect to the software and collaborate with your fellow participants wherever they are,thanks to the recoding feature that comes with ease of administration.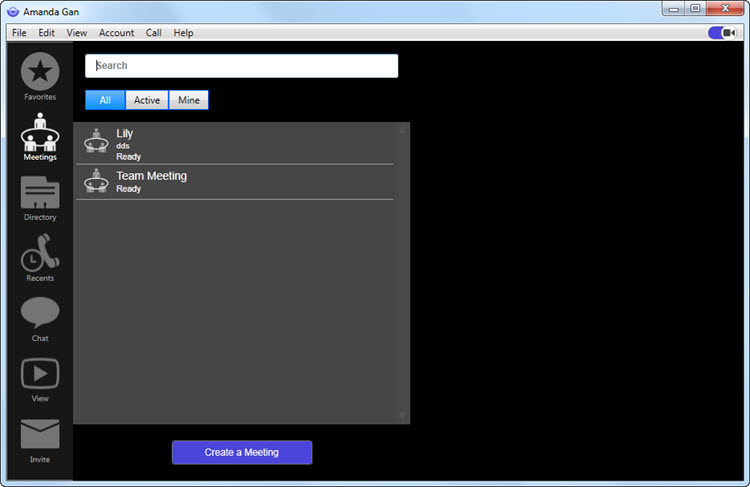 Conclusion
Having reviewed these top enterprise video conferencing software,it is evident that ezTalks Meetings is indeed way ahead of the pack. With a host of convenience and functionality features and at a fairly affordable price,ezTalks Meetings is not only ideal for new enterprises but also works fine for the established ones.