How to Create a Webinar Course?
Development in technology has made life a lot easier and because of it, a growth is being witnessed in every field, particularly in the field of education. As we know, distance sometimes may stand in the way of spreading any kind of educational courses. Webinar, in fact, has become an essential tool in education and can prove to be of great help to the educators as well as the students.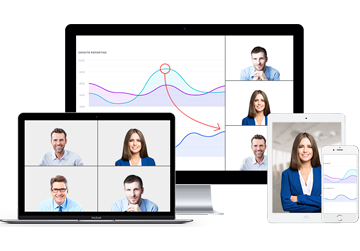 ezTalks - Best Webinar Software
Free for up to 100 Participants
Fluent Group Video/Audio/IM Chat
Screen Sharing and Whiteboard
Webinar Cloud Recording
Webinar Custom Branding
Sign Up Free Now
Why should one conduct a webinar course?
Many institutions do not have enough space in their classrooms and many students find it difficult to reach far located institutions and therefore, in such a situation, a webinar course can benefit both teachers and students by conducting classes online. 
Teachers can choose any fixed time when they will offer the course material and the students can go through the material whenever and wherever they want, while students who opt for webinar education have more degree options to choose from which they could not have enjoyed if distance limitations are taken into account. Furthermore, it serves as a cost-effective option as you do not need to build classes and pay for the same, and nor are there any electric or other expenses involved.
However, if you really want your webinars to be successful, it is important to invest in the best online education software like ezTalks Webinar. This will help you organize your webinar in the perfect way without too much effort and your students will enjoy a smooth experience as well.
How to create a webinar course with ezTalks
ezTalks Webinar, as one of the best webinar software for teaching, has been winning more and more popularity. Here are some effective tips on how to create a webinar course with ezTalks Webinar.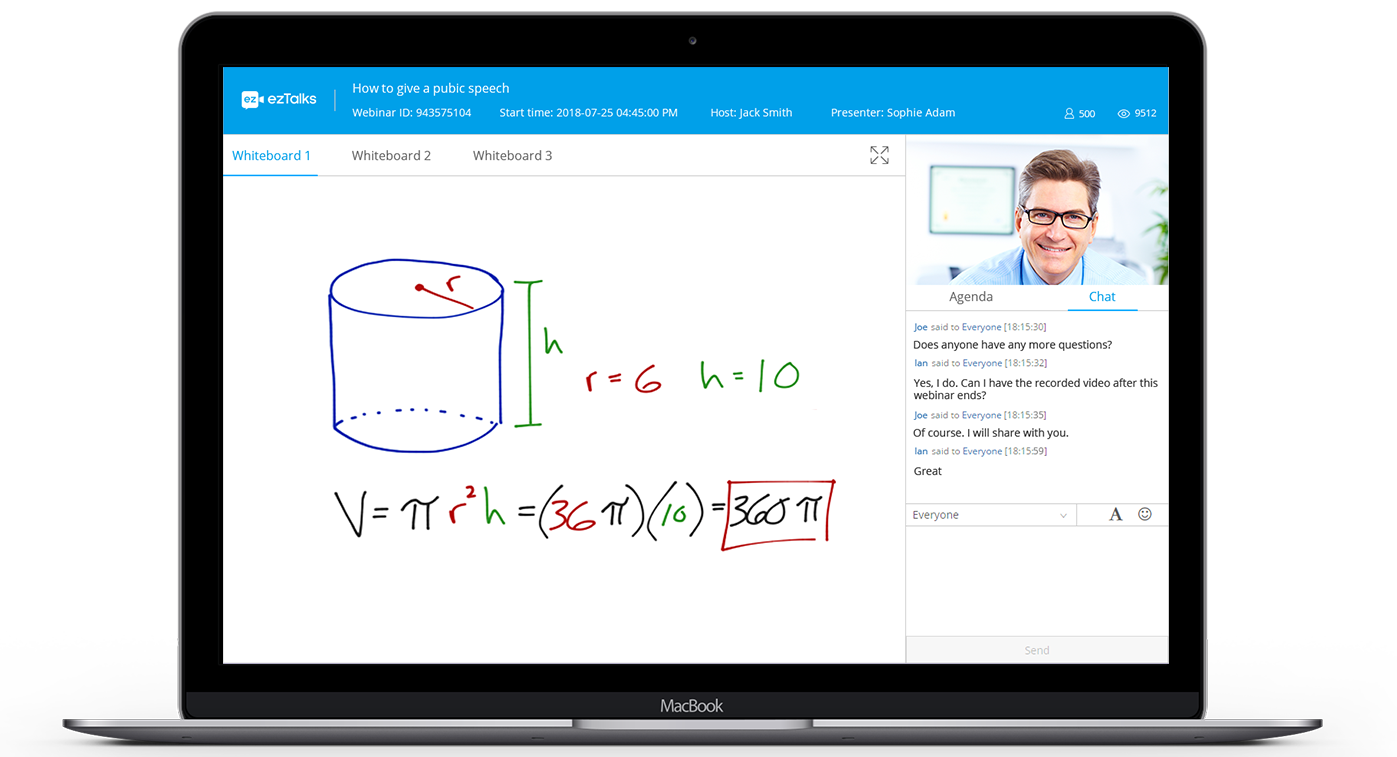 Download ezTalks & Create an Account
Before you can add participants to your webinar, you have to download ezTalks. After easy installation, you have to Sign Up and create an account. Once your account is created and activated, you can Log In and follow the other steps given below.
Schedule the Date in Advance
The first thing you need to do is to schedule a date and let your students know about it. Some students might choose to view the webinar later but some may want to view it live so that they can clarify any doubts they have after the session is over. This is why you need to announce the dates in advance so that students can keep themselves free at that hour. After that, if you would like to invite the defined participants conveniently, you can make full use of the functions of "Address Book" and "Proper Invitation Email". The whole process drives to get webinars well prepared.
Practice
After you have selected the best free webinar software for teachers, but since you are using it for the first time, to make sure both you and your students enjoy a smooth experience, you must practice using the webinar before you go live. You can select the practice mode or you may take the assistance of a colleague and then practice using the tools.
Design Your Webinar Presentation
Since you have selected ezTalks, the best free webinar software for online courses, you should make the best use of all the great features and tools that it has so that the end result is just perfect. To make the result perfect, you need to design your course presentation in the right way. The presentation must be informative and easy-to-understand. Use high-quality videos and pictures so that students understand things easily and it does not get boring. You may even mail some important details to your student before the webinar so that they know what they can expect from the session.
Discuss the Topics
While inviting your students for the webinar, it will be helpful if you also share important details like how long the session will continue, the topic, the important points that will be discussed, and so on. By providing such important details, you will help your students decide whether they want to go live for the session or watching the recorded video may be enough. During the whole webinar course, both public and private instant messaging chat are available. But this process will be controlled and conducted in an orderly manner by the presenter, in order not to affect class management.
Explain the Knowledge Clearly
With the help of this multi-functional online teaching platform, you can illustrate the knowledge more clearly and attractively. Interactive whiteboard helps you to draw up or analyze your ideas with pencil, highlighter, eraser, screen capture, etc. It makes interaction easier with more various documents. Besides, free screen sharing platform with ultra-high-definition video and crystal-clear audio quality share your latest presentations, documents or video clips and get everyone on the same page, contributing to better engagement and efficiency.
Record the webinars
Do not forget to record your webinars as not all students may have chosen to attend the live session. As ezTalks Webinar supports cloud recording and playback function, the teachers will not have to keep repeating the same thing again and again and the students can go through the learning material as many times as they desire. The scheduled unattended audience can also view the webinar. Do not worry, as you are using the best webinar software to host online courses, the recording will be also crisp and perfect.
Follow-up
Once the webinar is over it is time for a follow-up. Remind the students of the things that you discussed in the webinar and then give them the chance to pour their thoughts and clear any doubts or queries that they may have. At this time, you can also inform them of the next webinar session. Besides, you can get the webinar report and feedback after the webinar to analyze and improve your course more effectively.
Extra Tips
If you are talented or knowledgeable in some industry or good at some difficult skills, you may consider to make some online courses and sell them through paid webinars. First you can create some free webinar courses to give a free trial for your audience. Once you attract a mumber of participants and they recognize they can learn a lot from your webinar course, then it's time for you to host some paid webianrs, which allows you to charge the prospects for your webinar access. ezTalks Webinar enables you to set up paid webinars via PayPal integration easily and safely. Monetize your webinar via ezTalks Webinar will be an easy and pleasant experience for you.
The Final Takeaway
Now that you know how to create an online course with ezTalks Webinar, you can get started right away by virtue of the free trial version. The tips mentioned above can help to make sure you create the best webinars with absolute ease and your students enjoy a brilliant experience that they would while attending a traditional school.
Related Articles:
Tips on How to Create An eLearning Course
How to Make Money with Webinars?