GoToMeeting vs Zoom: Which One Is Better
There are many such video conferencing software solutions available in the market today and Zoom and GoToMeeting are considered to be popular choices amongst many thousands of customers. Hence,it would be interesting to draw a comparison between the two apart from understanding some basic features about both the webinar solutions. This will help customers to make an informed choice and also look at ezTalks Meetings as one of the many choices after evaluating its pros and cons when compared to the above two choices.
What Is GoToMeeting?
GoToMeeting is basically a web hosted platform which is helpful for conducting online meeting,video conferencing,screen sharing and other such services. It helps the end users to conduct meetings with other computers users,clients,colleagues,customers,students and various other stakeholders. All this happens in real time. It is a product manufactured and marketed by Citrix Systems at their Online Services Division. Those who wish to have some basic answer to the question as to what is GoToMeeting will have some basic knowledge from the above few lines.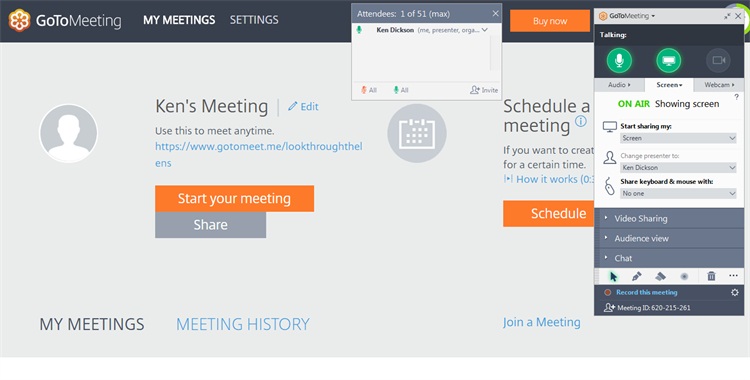 What Is Zoom?
Coming from the house of Zoom.us,Zoom is another web hosted software solution which is used by many to conduct online meetings,videos,and other such important and vital tasks using the reach and spread of the internet. The company is headquartered in San Jose,California and it could offer both webinar and online live meeting solutions for a wide variety of customers. It is also possible to conduct mobile conferencing apart from conducting conventional webinars and other such things. If you are keen on getting the right answer to the question what is zoom,you would do better to visit their official website. The above is just basic information about the skeleton of services that they offer to their customers. However,it would be pertinent to mention here that there are many home based and midsized online entrepreneurs who find lot of value using this product.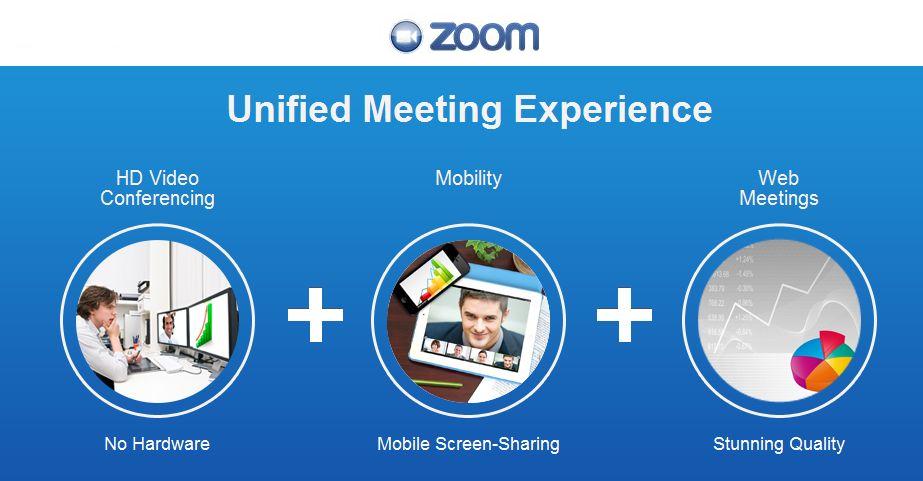 Now that we have some basic information about the above to companies and the products they offer,it would be better to get into some serious GoToMeeting vs zoom comparison. This is essential because both the service providers offer almost the same services. Going a bit deep into the product features and functionalities is essential for prospective users and customers to have the right information and knowledge. This will help them to come to a buying decision based on facts and figures instead of being driven by opinions and hearsays which abound the internet.
Which Is Better – GoToMeeting vs Zoom
As mentioned above,since both the products offer almost the same services,we must look into the main attributes and functions which are common to both and then decide as to which is the better choices. We will look at a few such attributes and try to find out as to which scores better in each of these attributes.
1. Control
As far as control features are concerned,quite a few reviews from customers believe that Zoom has been unpleasant and it could lead to confusion amongst users. It requires reasonably thorough knowledge of the software failing which it could be difficult when it comes to running a meeting. There are multiple application windows required and the interface also according to many customers is not user friendly and cumbersome. In this particular feature,GoToMeeting could be considered as a better choice.
2. Price
Both GoToMeeting and Zoom come almost with the same pricing and there are different packages and offers available keeping in mind specific needs and requirements of customers. However,there are a few customers who believe that Zoom has some hidden pricing which is made public only after the payment has been made. Though the amount is small,this is an area where Zoom would do better to be more upfront and transparent with their pricing.
3. Interface
Here also customers feel that Zoom has features which are cumbersome and difficult. It does not come with an instant join experience and therefore those who run it on Windows would be required to download and then run an executable file without which meetings and webinars cannot be held. Hence this is also an area where GoToMeeting perhaps scores quite well over Zoom and perhaps even many other such webinar and online meeting services.
4. Customer Support
Both Zoom and GoToMeeting offer almost the same levels of support for their customers. However,some tiers of users of Zoom may not get access to total and full support services especially when it comes to taking help from staff who are there to provide live help and guidance. On the other hand there are many users of GoToMeeting who believe that their support services are not exactly professional and there is quite a bit of incompleteness and cumbersome in it.
5. End Use Comfort
As far as end use comfort is concerned most customers agree that GoToMeeting could be a better choice. However,for online teaching and tutoring Zoom could be an equally good choice. The 24/7 support being offered by GoToMeeting through phone,online support center and email certainly sets them apart from Zoom. Customers feel at home using this product and the quality of support being offered could be one of the major reasons.
The Final Word
When one takes into account the various major features and functions,the verdict is pretty clear. GoToMeeting is perhaps a slightly better option for most of the users and many reviews also point to this. However,this does not mean that Zoom is a bad product. It has a number of positive features about it and many educational institutions and tutorials which depend on online teaching and learning would like to place their money on Zoom. In fine,the customer is the best judge and they would like to choose a product which meets their specific requirements and needs. As far as price is concerned,there is nothing much to choose between the two because they have almost the same plans and offers.