Top 7 Cloud Collaboration Platforms
Cloud collaboration is a process that involves sharing and co-authoring files by use of cloud computing. It involves uploading documents to a centralized cloud for storage where they can be accessed easily by all other people. In an organization, cloud collaboration makes it possible for all employees to work together on all types of data that are stored outside the organization firewall. The process also allows two or even more employees to work on a single project at the same time. It starts when one user creates a document or file and then allows other individuals to access it. To enhance this process, employees utilize cloud collaboration platform to edit, share and collaborate when working on different projects.
ezTalks Meetings
This is an effective cloud collaboration platform that enhances productivity and efficiency of team collaboration and meetings. This is can be used by all types of organization regardless of their sizes. It is utilized for online presentations, webinars and online video meetings. It works perfectly because it has HD video conferencing, remote control, screen sharing and other helpful features.
The platform allows for fast access to meetings and makes it possible to record online meetings so that you can access the details later on. It has a great screen sharing that makes it easy to present PDF, PowerPoint and other files to your teammates.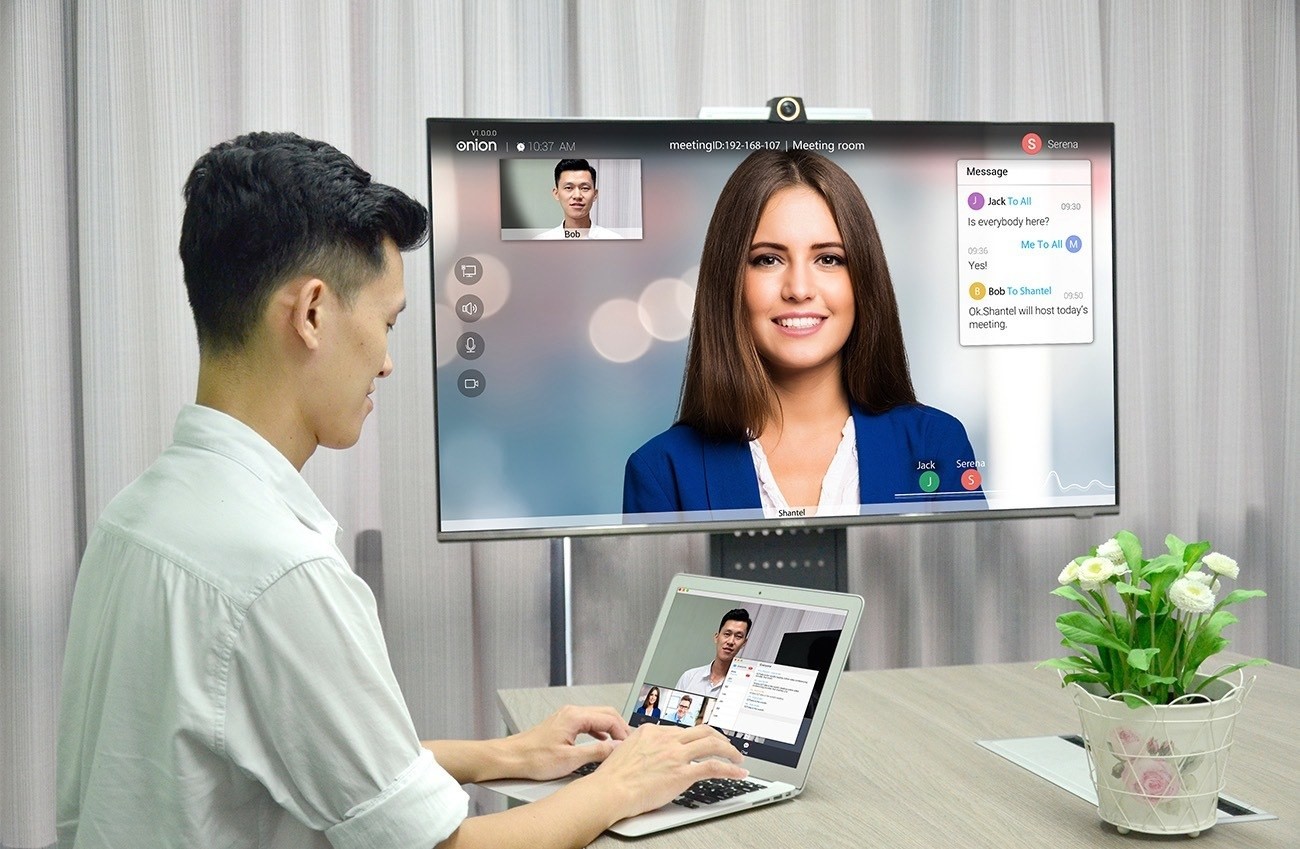 BeeCanvas
This is a visual collaboration platform that gives you an opportunity to collaborate with others as if you were sharing the same room. Regardless of where you are located, it makes it possible for you to review and optimize visual content together. It boosts the efficiency and productivity of your team through visual collaboration. BeeCanvas enhances flow of work by making it possible to collect and access links, documents, photos or videos within your organization. By using this cloud collaboration platform, you can share, post and edit all your concepts regardless of your location. Whether you are using your desktop or mobile app, BeeCanvas ensures you are fully connected to your team. 
Wrike
It can be a daunting task to keep on checking emails forth and back or following all your teammates to give you updates. In addition, it might also not be necessary to hold meetings that might be detrimental to productivity in your organization. Wrike is a cloud collaboration platform that allows all your teammates to log their work, share documents, discuss tasks, track time and be updated on the progress made. It has a perfect user interface that makes it possible for you to move from one project to the other and takes actions fast. It has an intuitive design that allows to do all what you want on the same page with all your teammates. 
Zoho Connect
This is a cloud collaboration platform that helps unify resources, people and the apps they require. It makes it possible for its users to hold discussions, share ideas, contact one another, develop own app, manage work plans and develop their own knowledge base. With this platform, you enjoy enhanced collaboration and quicker internal communication. It makes it possible to track all tasks and minimize internal email communications. 
Azeus Convene
Azeus Convene is a platform that makes it possible to share meetings and documents through a centralized platform. It streamlines meeting processes and minimize risk by making it for managers to have secure and easy access to vital information and other materials regardless of their locations. It has well set parts that make it intuitive and easy to use. Azeus Convene has a well detailed user guide and perfect customer support. 
Confluence
Confluence is another effective cloud based collaboration platform that enhances team collaboration and ownership. It helps in creating documents, project collaboration, sharing ideas and ensures that work is done perfectly. Confluence offers a single place to develop, evolve and get all your team documents. It has several features and detailed knowledge base. It offers prompt notifications in case there are change that are made on the files. It is also makes it possible to save the files as word doc and PDF. The platform is also perfect for exporting documents and contacts in wide range of formats. 
Zoho Docs
Zoho Docs is a platform helps save your videos, images, documents and be able to access them from all devices regardless of where you are located any time you want. All your data is secure and encrypted when being moved from one location to the other. The platform enables you to collaborate with your team members, share files, give tasks and ensure that all work is done without a lot of hassles.
Conclusion
The above are some of the cloud collaboration platforms you can use in your organization to enhance efficiency and productivity. All what you need to do is to look for the one that has all the features that will ensure there is high level collaboration.