Top 6 iLinc Alternatives 2019
Whether you want to have a panel discussion online, teach a course, host events, train employees or run a workshop, webinar services can provide you with flexibility and power. As one of the leading webinar services, iLinc Webinar boasts of various useful iLinc features. But according to iLinc reviews, its confusing user interface makes it hard to use at first, so technical support becomes necessary. Its 128-bit encryption can't satisfy most of the business needs. What's more, iLinc Webinar pricing plan is pricier than other iLinc competitors. Confronted with such issues, you must be looking for its alternatives with better performance.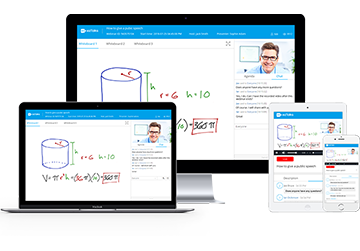 ezTalks - Best iLinc Alternative
Free for up to 100 Participants
Fluent HD Video/Audio Quality
Screen Sharing and Whiteboard
Polls, Survey and Recording
Rebranding and Paid Webinars
Sign Up Free Now
Top 6 iLinc Alternatives
1. ezTalks Webinar
ezTalks Webinar is an integrated webinar solution with practical, customizable and efficiency-driven features which simplifies the process of preparation, operation and production with 256-bit encryption. It stands out from the rest of iLinc alternatives owing to the following aspects: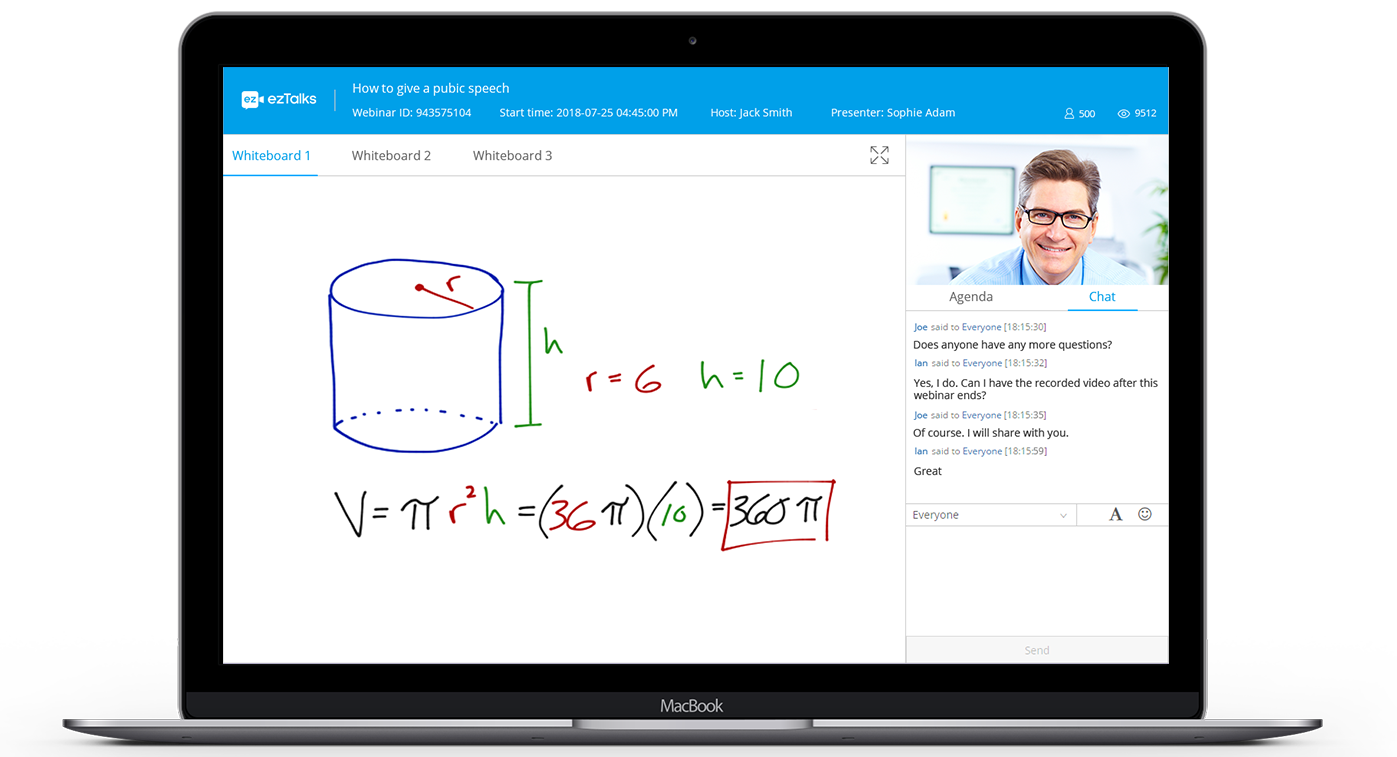 ★ Get more convenience
a) Easy to log in with ezTalks, Facebook or Google account;
b) Able to communicate on any device including iOS, Android, Mac and Windows;
c) Can join the webinar via the web browser without software download;
d) An intuitive user interface for clear navigation with no need to ask for live support frequently;
e) Setting as a paid webinars with only one click.
★ Gain more freedom
It is possible to utilize these features according to your different needs freely:
a) HD video and audio for online presentation's seamless delivery;
b) Rebranding options for beautifying your webinar platform and enhancing your brand impact;  
c) Free screen sharing for synchronous presentation;
d) Interactive whiteboard for your explanation and annotation purpose;
e) Instant text chat with an individual or a group for the effective collision of thought;
f) Polls and surveys for quick and accurate feedback collection.
★ Generate more leads
a) Schedule the best time for webinar hosting to attract more crowds;
b) Record your webinar for review and sharing with more audiences;
c) View your webinar reports and improve the upcoming webinars to attain more appreciation.
★ Give more affordability
a) Allow up to 100 participants in a webinar for free (40-min free trial);
b) Only cost $40 for 100 participants and 10,000 audiences.

2. WebinarJam
WebinarJam is a flexible webinar hosting software used by various businesses and industries, which is also a great iLinc alternative. The software has tutorials and step-by-step instructions on how to set up your webinars without much difficulty, ideal for beginners to get started. It has the ability to clone and copy webinars quickly and manage the webinar layouts like showing your face or sharing your screen, or showing your face and your screen at the same time. It aims to render more flexibility for the whole users. But what makes users irritated recently is that its promotion ads keep popping up when browsing the official website.
3. join.me
join.me is among the easiest webinar platforms to connect and collaborate. With this popular alternative to iLinc, you can share ideas instantly with screen sharing, whiteboard and text chat. Sharing your screen is very easy and works well when presenting to large crowds either in front of them or remotely. But its free trial version renders limited features. For example, screen sharing feature is only for up to 3 attendees with free audio over VoIP. All of its pricing plans are lack of tools to help you analyze your webinar. Therefore, if you're looking for the webinar software with reporting tools, it might not be your best choice.
4. Skype for Business
Skype for Business, made by Microsoft, is also a noticeable iLinc competitor. It is possible to record webinars, share your screen and annotate PowerPoint for real-time collaboration. In addition, you can use a whiteboard, polls, Q&A, and built-in IM during your webinar hosting to make it more productive. The size of webinar that Skype for Business Server can support depends on whether it is hosted on a shared or dedicated pool: anywhere from 250 participants on a shared pool to 1000 participants on a dedicated pool. Skype for Business pricing plan is relatively complicated, which takes more time to make a study before purchasing.
5. WebEx
What about iLinc vs WebEx? As another great iLinc alternative, it drives you to easily host attractive online events and effective webinars for up to 3,000 attendees and stream for 40,000 attendees. Besides, it integrates well with various tools including screen sharing, Q&A, polling and chat. To your surprise, it enables you to customize the enrollment process with questions that let you score, track, and follow up on leads. According to its user review, the audio can be a bit finicky. If you meet with the situation that the sound drops, it is recommended that you should reconfigure your headset/microphone. Usually, unplugging and plugging it back in does the trick.
6. Adobe Connect
Adobe Connect is the place where you could also get access to online webinars. It has a series of functions. As for its obvious functions, it helps to create engaging experiences with smart Q&A, multiple poll types, quick status options and more. Also, it helps you to deliver a confident presentation. For an instance, its tools such as the 'Presenter Only Area' and 'Prepare Mode' enable you to work behind the scenes with other presenters to produce great results. As for its pricing plan, it costs you a lot. So, it may not be a wise option for individuals and startups.
Conclusion
In a word, when looking for the best iLinc alternatives, you definitely want the webinar software that's easy to use and cost-effective with impressive features and good performance. Those listed above may help you out and find the best one for successful webinar presentations.