Top 5 Webcast Service Providers India
Webcasting is a service that has been embraced across the universe at a very fast rate in recent years. Individuals, groups, businesses and even governments have realized the numerous benefits that come with this technology and they wouldn't think twice before using it. India has not been left out in this craze. The use of webcasting has also spread across the country.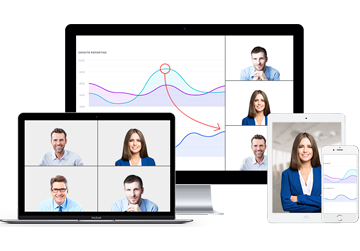 Top Webcast Service Provider
Free for up to 100 Participants
Fluent Group Video/Audio/IM Chat
Screen Sharing and Whiteboard
Webinar Cloud Recording
Webinar Custom Branding
Sign Up Free Now
Why Webcasting So Popular in India?
Businesses and organizations that are located in major commercial hubs in India have fully embraced webcasting. There are several kinds of webcasting services in Mumbai, webcasting services in Hyderabad or in other towns in India. This extensive usage shows that nobody is taking any chance. So, why is webcasting so popular in India? The main reason is this technology has a wide range of applications in the day-to-day life of many people in the country. Apart from being a core business tool, webcasting has also some major significance in other areas.
Webcast Service Providers in India
Before you organize any webcasting session, you need to get a platform from which you will be able to broadcast the webcast. While there are many different webcasting services that you can use, it is always prudent to select the best. Here are the Top 5 webcast service providers India that you should consider using.
1.ezTalks Webinar
ezTalks Webinar is a popular webcasting platform that has gained massive traction in India. The most common uses are in lead generation, training, internal or external communications, public outreach, daily life experiences sharing and sales. Through hosting a webcast, you won't just be conveying information one-way but your events can be a two-way flow of communication.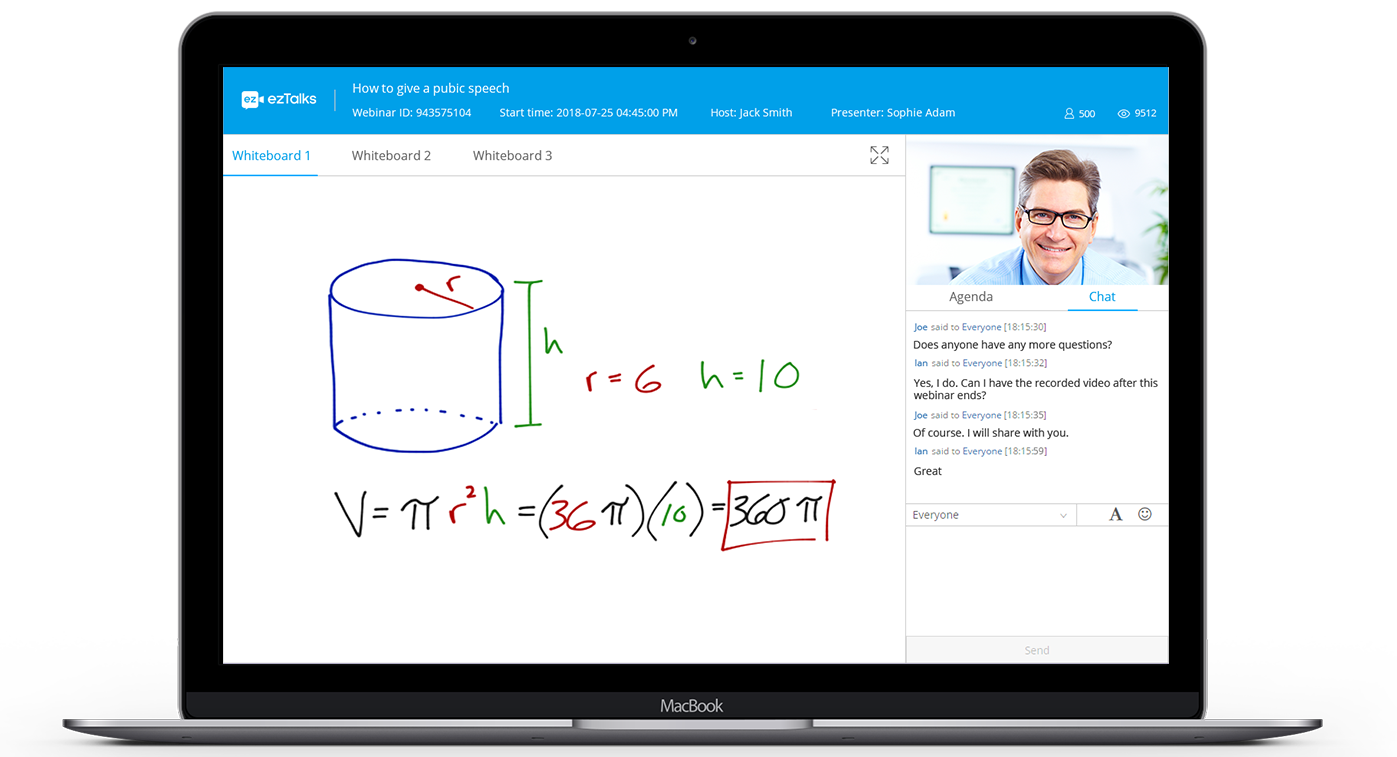 ezTalks Webinar is capable of projecting high definition audio and video. The audience will get the message that you are conveying clearly. This webcasting platform can be accessed via web and mobile platforms. Its versatility makes it accessible to many people.
Even more surprising is that based on ezTalks Webinar with advanced web conferencing tools, more interactive links can be allowed when conducting a webcasting event. Many people like it because it is packaged with quite a number of premium features that you will fall in love with. You can use it to organize and host your webcast effortlessly.
ezTalks Webinar promotes a lively and interactive webcasting session thanks to its screen sharing and whiteboard features. It also has an online chat feature for the audience to communicate with each other when webcasting the event, improving viewers' engagement. In case you would like to conduct a poll or a survey in the middle of the session, ezTalks Webinar will allow you to do so without any hassle. This platform also provides robust reporting capabilities to help live host to indicate member engagement and event performance during an event follow-up, accessible for your event summary and better enhancement in next webcast.
2.Cisco WebEx
Although it has been in the market for some years, Cisco WebEx still remains one of the best webcasting services that you can use in India. This is because it offers a wide range of unique features that are designed to boost the quality of your webcast.
Cisco has both the screen sharing and PowerPoint sharing features. If well-utilized, these two features can improve the quality of your webcast. It also has an online chat feature which can be translated into different languages. You can customize the service to be in tandem with your theme and brand. The webcast service has a record feature that you can use to record a session and broadcast later. But according to user reviews, some reflect that the audio can be a bit finicky and sometimes the sound will drop, and the user has to reconfigure the headset/microphone, which may irritate you. 
3.Adobe Connect
Adobe Connect is a full-package webcasting software that will meet all your needs. Adobe Connect Webcast is designed to support one-to-many and few-to-many communication with large, dispersed audiences. It has several sophisticated features and tools that will make any webcasting session smooth and lively. Adobe Connect will give you full control to run and control a webcast using your tablet. You will be able to shrink and expand the windows without straining. Actually, it is compatible with all the major operating systems. It is also possible to conduct a poll or a survey using this powerful and intuitive webcasting service. But the major downside is there is no phone-in option for participants who can't connect via mobile or desktop web.
4.Google Hangouts on Air
For live broadcasting, Google Hangouts on Air is a free webcasting service that can be used by anyone who wants to host a webcast on YouTube. As Hangouts On Air is integrated with YouTube, you can embed your live webcast (as well as the saved one) into social network platforms including Facebook and Twitter. But if you don't have YouTube account before, the hosting process will be complicated as you should sign up different social network accounts.
The software has all the basic features that are necessary for managing a webcast. This service is capable of broadcasting HD videos and audios. But it's important to note that there's about a seven-second delay from when someone speaks to when the audience hears it on their end. If you mind it, you'd better choose other alternatives.
It also has a built-in screen sharing feature. Attendees can communicate with each other using the instant messaging feature. You can respond to comments, shares and other interactions during and after the live virtual event via Google Hangouts on Air, contributing to its increasingly massive popularity.
5.Onstream Media
Onstream Media is a webcasting service that is suitable for any size of the audience. Whether you are hosting a small group of people or a large group, the software will still prove to be valuable. In other words, it does not limit the number of audiences. Onstream Media has an interactive dashboard that will give you full control of the webcasting. You can share files and links during the webcast. The software also not only has a screen-sharing feature but also is compatible with all devices, whether it is a computer or a smartphone.
Conclusion
Obviously, from this list, you can easily point out outstanding features and these features are the ones that should help you to make a final decision regarding the provider that you would like to choose. Once you analyze and determine them, you will find ezTalks Webinar can meet your different needs, whether you want an interesting webcast or professional webcast. Go ahead and use it!