Sell Products Online via Webinar
Short for web-based seminar, webinar refers to presentation, lecture, workshop or seminar transmitted over the web through video conferencing software. Highlighted by its nature of interaction, webinar brings numerous benefits like increasing brand awareness, raising company reputation, promoting products, etc. to achieve the ultimate goal of selling products online and making a bunch of money. But the precondition is that you must be well-aware of how to get your webinar well prepared and successful.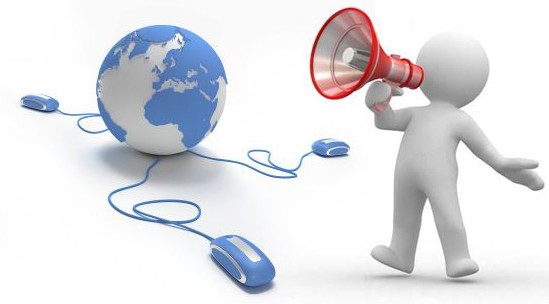 Basically, there're 4 points as follow you must consider when holding a webinar for products promotion.
Get Your Tools Ready
Install a trustworthy webinar tool that works well on your computer and test your internet connection as well as peripheral equipments such as camera and microphone beforehand, then send email invitations to all possible attendees. Make sure to get a tech staff standby in case any problem occurs during the webinar.
Tip: ezTalks stands out from countless webinar tools by virtue of its powerful features like HD video and audio, screen sharing, whiteboard, webinar recording, remote control, etc. You can sign up for an ezTalks account below and try the 3-attendee webinar for free.
Consider Your Audience
Audience is the most important point you must consider. Before sending out email invitations, ask yourself several questions—who will be your audience? Why do you host the webinar? Whom do you want to speak to? What kind of problems do you intend to solve? The better you understand your audience, the greater are your possibility of striking a chord with them.
Get Your Material Well Prepared
What do you want to present in the webinar? Prepare all the possible files such as document files word, excel, PowerPoint etc or media files like video, audio etc. Get your document files simple, intuitive and easy to understand, and upload all the necessary files to the server beforehand.
Note: ezTalks also allows you to upload pre-prepared files (.doc/.xls/.txt/.pptx supported) to iCloud for later use in the webinar. You can click how to share files in live meeting to learn more.
Interact with Your Audience
On one hand, you need to introduce your products to your audience. On the other hand, you need to get the feedback from the audience. How does the audience feel? Are there any problems? Get to know their thoughts by real-time HD video and audio, text chat, etc. If necessary, share your screen and do remote support to ensure that they get a clear understanding of your products and services.
With all these preparations done, you're just a step away from making bunches of money from your products via webinar promotion. Of course, remember to keep your products updated with times just as the leading webinar software ezTalks does.