How to Create A Webinar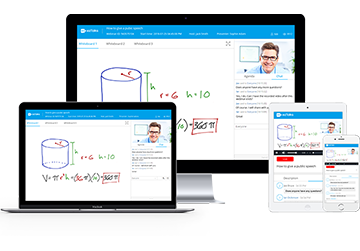 Best Webinar Creating Software
Free for up to 100 Participants
Easy to Schedule & Create a Webinar
Flexible to Rebrand Webinars
Compatible with All Devices
Multiple Webinar Invitation Ways
Sign Up Free Now
A webinar is a seminar that's hosted over the internet in real-time. It can be in the form of a lecture, presentation, meeting, workshop or seminar that's delivered through video conferencing software. Webinars usually allow people to participate and listen to the same online presentation despite the huge geographical distance between them.
How to Create A Webinar with ezTalks Webinar?
ezTalks Webinar must be a good example of webinar software that delivers an interactive webinar experience. Its free version supports 100 interactive video participants and up to 10,000 attendees in per webinar session.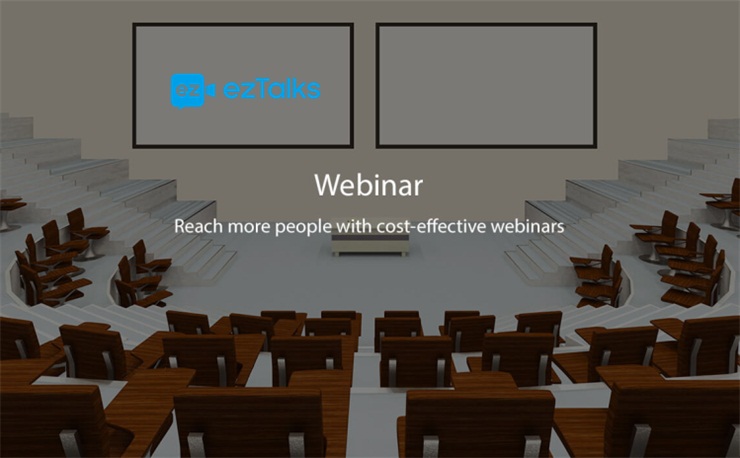 Step 1: Download ezTalks Software
Before you start hosting participants in a webinar, you need to download and install the latest version of ezTalks Webinar software from ezTalks official website.
Step 2: Create an ezTalks Account
Upon successful download and installation, you need to locate the Sign Up button on the software in order to create an account. You'll be required to fill in pop up page, your email address and password. A link will be sent to your email for you to activate the account.

Step 3: Login and Start Creating A Webinar
After logging in, locate the Schedule a Webinar and click on it to enter your personalized virtual webinar room. 
★ ezTalks Webinar allows you to:
a) Use your PC or mobile device running on Windows, Mac, and Android or iOS system;
b) Enjoy robust elements like the ability to enjoy two-way audio through VoIP and make video presentation seamlessly;
c) Customize and rebrand your webinar;
d) Send webinar invitation to the audience via links, emails and ezTalks Contacts;
e) Set up paid webinars via PayPal integration;
f) Make full use of collaborative tools like polls, screen sharing, whiteboard, instant messaging, etc.;
g) Record your webinar and share your recordings for more prospects;
h) Get valuable webinar reports to improve your upcoming webinars.
Note: Always ensure the camera, microphone and speakers are working before you start a webinar.
Why We Need to Create A Webinar?
Webinars have become a major tool used by businesses to pass sensitive and crucial information to employees, customers, suppliers and partners. They are mainly geared towards educating, informing and showcasing company services and/or services. And while on it, someone can make a presentation, share screen/files and seamlessly interact with other participants. There many benefits that are aligned to using webinar to relay relevant business information.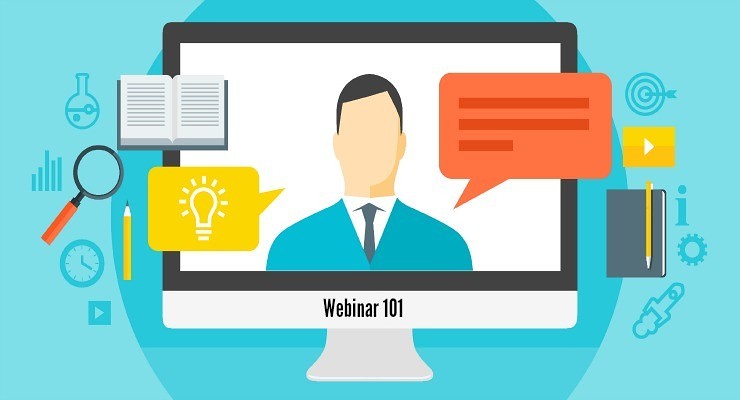 Here are some of the reasons why creating a webinar is important:
1. Convenience and Flexibility
One of the things that make a webinar the best way to relay information is its ability to allow people to host or join in meetings from anywhere at any time. A typical webinar can host more than 20 participants in a single session, which eliminates the need to converge in a physical room for a seminar or workshop. That makes it easier for the business to hold meetings with customers, employees and partners from any part of the globe. With such greater convenience and flexibility in hosting a web seminar a business can save more time and money resources.
2. Real-Time Interaction
When a seminar is held live over the internet, it's easier for attendees to ask questions or seek clarifications and get answers instantly. That makes the presentation more meaningful than the use of text, e-mail or pre-built videos. It also helps build credibility and good relationship with customers, employees and business partners.
3. Product Promotion Opportunities
Sharing videos online has become one of the most rewarding strategies used by businesses to market their products and services. That's because customers tend to understand better information presented in video form. And what better way can there be to maximize on these opportunities than hosting a webinar. Explaining services or demonstrating products features on a live webinar can also work on improving the company's image or perception.
4. Cost Effectiveness
Hosting a webinar via webinar software is way cheaper than most people might think. In fact, with such software as ezTalks Webinar, users can even enjoy the free version without spending a penny. Its paid plan only starts at $40/host/month with no limit of duration alongside powerful interactive features. Comparing the convenience and interaction that the business will enjoy, it's very cost-effective to use a webinar for any business webinar.
Conclusion
As you can see, the benefits of hosting a webinar are numerous and creating it only requires one to follow through simple steps with the right choice. Webinars simply provide a convenient and flexible way to relay information to a large audience from different places at once. It's an innovative method that any type and level of business should adopt.