How to Host a Webinar on Google Hangout?
Whether you are an entrepreneur, content provider, educator or software creator, you definitely need to connect with your audience seamlessly and successfully. Conspicuously, webinars stand at the top of the modern technologies for communication and discussion online.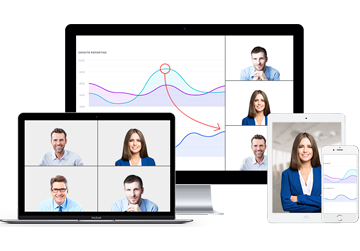 ezTalks - Best Webinar Software
Free for up to 100 Participants
Fluent Group Video/Audio/IM Chat
Screen Sharing and Whiteboard
Webinar Cloud Recording
Webinar Custom Branding
Sign Up Free Now
What's a webinar?
A webinar is the best means of demonstrating, displaying and showing off your brand to the world on the go. You have a live audience, fully focused on what you are showing them, which is the best way to interact with the targeted group.
In a webinar, you also get the chance to interact with your audience by encouraging them to ask questions or send feedback. Immediate feedback tells you what the audience expects of you and how you can engage them in the most effective manner by making adjustments in real time. 
Choose the Software – Google Hangouts on Air:
Most webinar software is quite expensive. So if you are a newbie just setting out, maybe the paid plans aren't suitable for you and you should be looking for the free solution. If you're on a tight budget or simply want to lay a strong foundation before you want to start paying, webinar via Google Hangout is a viable solution that is cost-effective and gives you all the functionalities you might need. Google Hangout webinar plugin is easily integrate-able and the steps to host a webinar are outlined in the next section. 
How to host a webinar using Google Hangouts: 
The following steps simplify how to do a webinar with Google Hangout:
Step 1 For starters, you should have a Google+ account. Just go to google.com and sign up. All Google account holders will automatically get a Google+ account too.
Step 2 Hangouts on Air integrates with YouTube and your hangout will be telecasted live on YouTube as well, so make sure you have YouTube account as well.
Step 3 Go to your YouTube channel. Click on your profile image and select "Creator Studio".
Step 4 When Creator Studio opens, you will see the option to "Enable live streaming". Click on that. YouTube will ask you to verify your account via phone number. After this step, you have to wait for 24 hours before you can go live. 
Step 5 After 24 hours have passed, you should go to creator studio again and you can find and choose "Live Streaming" in the menu on the left. Next, select "Events" which will give you the option to create a new event and enter the details of your event. (While creating an event you can choose whether you wish to go live immediately or later and whether the event is public or for a selected audience). 
Step 6 Make sure to select "Quick" in type to make sure you are using Google Hangouts on Air.
Step 7 The event will then show in your events list, with a button named "Start Hangout on Air". When you click that button, your webinar event will begin. 
From the description, you can see the process of how to do a webinar on Google Hangout isn't really that simple. Google Webinar platform has its complexities. If you have a YouTube channel of your own that you actively run, maybe these steps are familiar to you, but for beginners, this is a lot of hassle. You might run into problems at different stages of setting up such as many people would have difficulty in locating the buttons and understanding the terminology. The 24-hour wait is a deal breaker for many people, especially if you wish to start a webinar on an emergency basis. This is where people start searching for fresh alternatives. Top of the list is ezTalks Webinar that is a must-have tool for those holding webinars frequently.
Best Alternative: ezTalks Webinar
Through ezTalks you can schedule your webinars easily and you can also customize your online meeting room. For example, you can customize your webinar with your own brand name and with your own logo. Besides, you can customize the registering and waiting page as well. Moreover, you can send custom email reminders as per requirement.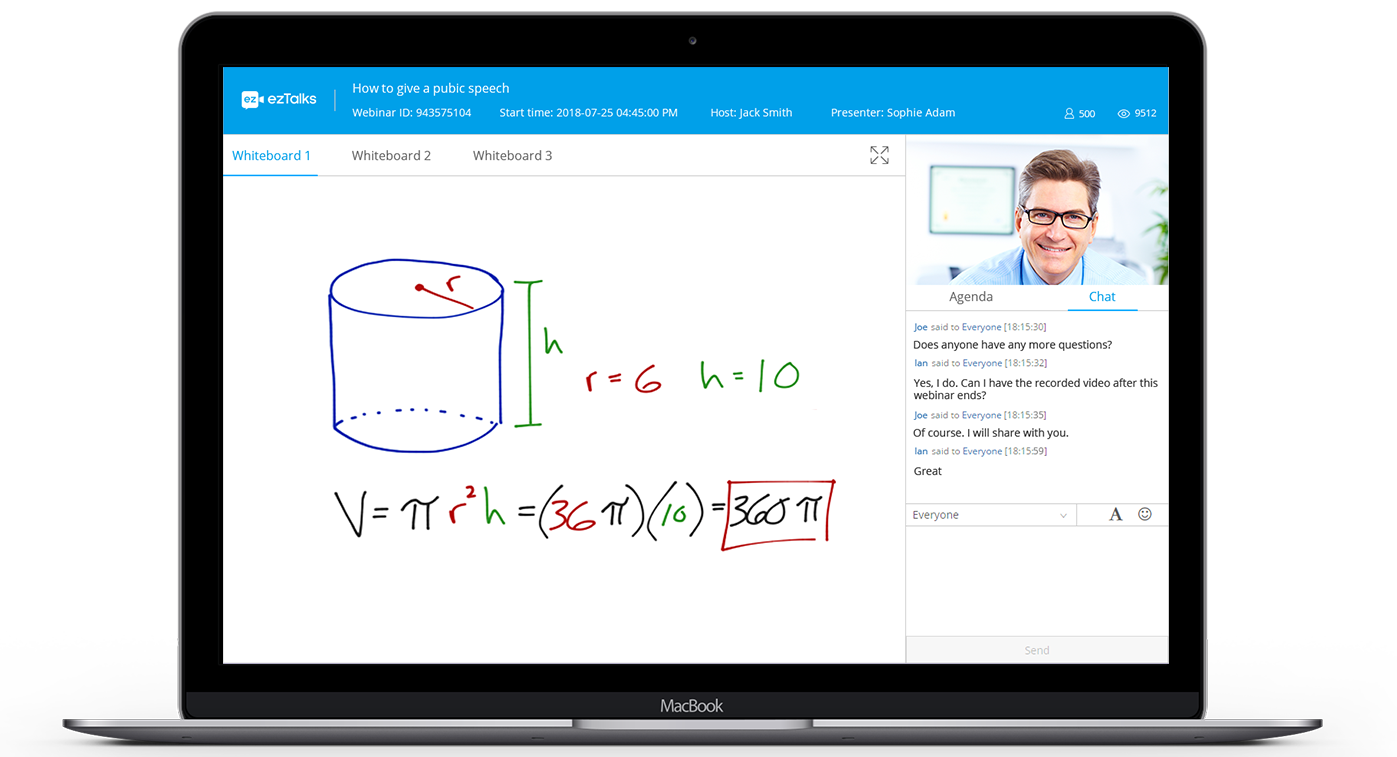 Some other standout features are:
# You can interact with your audience via user-friendly online webinar tools, collect feedback through polls and survey.
# Moreover, you can host or join a webinar through your PC or mobile app.
# You can analyze the reports and stats which will help you track the trends and approaches towards your event.
# ezTalks webinar is multi-platform, which means you can use it irrespective of the type of machine you are using. It works just as good on Windows and Linux machines as it works on iOS systems.
Conclusion
ezTalks webinar solution is fast growing and tailormade for business training, teaching and group discussions. In a short span of time, it has become the go-to choice for people all around the globe, using all types of OS and devices. It has replaced Google Hangouts on Air partly because of the complexity of using Google Hangouts for webinars, and mostly due to its own set of extravagant features and ease of use.