ClickWebinar Review and Top 5 ClickWebinar Alternatives
Have you used ClickWebinar recently? If 'yes', then you must have noticed that it is now known as ClickMeeting. It is basically a web conferencing solution that enables to hold planned or instant webinars. In most ClickWebinar/ClickMeeting reviews, this software has been recognized to be effective for event marketing, business marketing or e-learning. You can use it to promote your business, to reach students in educational programs or hold a long-distance departmental meeting.
Despite its strong points, ClickWebinar has also been found to the limited 20 participants for interactive meetings and collaboration. There is also some ClickWebinar review which suggests that the audio has some unwanted echoes. You will also not be able to see the local time while registering.
Luckily, there are other good webianr software available in the market. Now a look at top 5 ClickWebinar alternatives: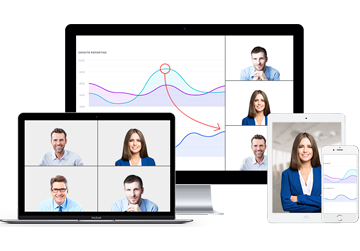 Best ClickWebinar Alternative
Free for up to 100 Participants
Fluent Group Video/Audio/IM Chat
Screen Sharing and Whiteboard
Webinar Cloud Recording
Webinar Custom Branding
Sign Up Free Now
ezTalks Webinar
This is perhaps one of the best ClickWebinar alternatives. ezTalks Webinar is one of the best online webinar software,which enables to hold live virtual events with up to 100 interactive participants and up to 10,000 audience per one session. It has multiple interactive features such as screen sharing, text chat, HD video/audio group chat, whiteboard, etc.
ezTalks Webinar allows you to customize your own webinar with custom webinar waiting room, registration page, email notification, etc., which helps your brand marketing. It also supports for webinar recording and playback, and it can be shared by links to other platforms like Facebook, Twitter and YouTube, so that you can enhance your webinar impact by sharing the webinar video. Besides, you can get the audience feedback by polling and get detailed webinar report to analyze, so that you can easily know how to better reach, engage and convert your audience in the following actions.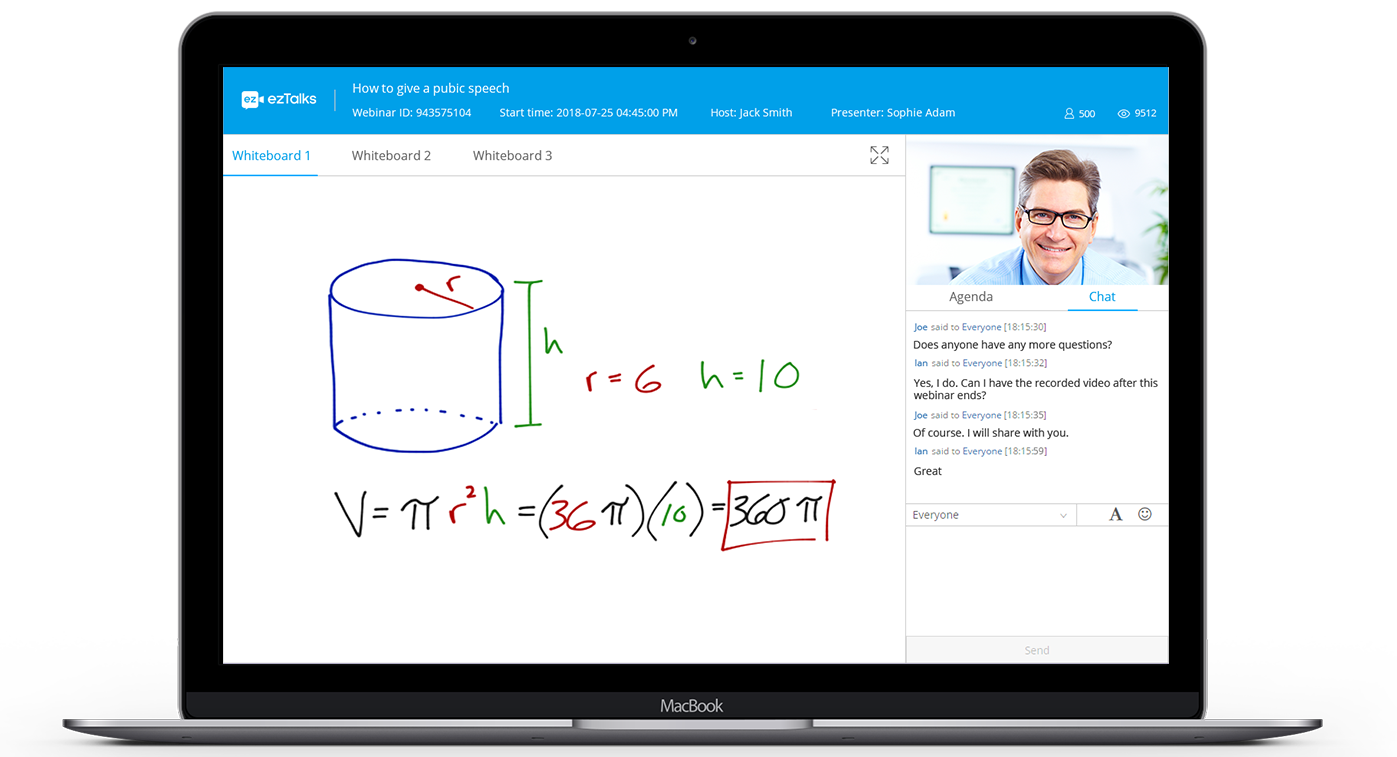 In the comparison of ezTalks Webinar vs ClickWebinar, ezTalks Webinar is more affordable for small business with the prices started as low as $40 per month for up to 100 interactive participants and 100 audiences, while it also offers multiple reliable and useful webinar features.
GoToWebinar
GoToWebinar seems to be an improvement on GoToMeeting. While the former can accommodate up to 1,000 participants, the latter has a much lower capacity of only 23 participants. Thus, GoToWebinar is good for individuals targeting large audiences.
All participants in the webinar have to download and store the software. In a GoToWebinar vs ClickWebinar comparison, it has been noted that both have inbuilt translation capabilities. Thus, they can be used to host audiences from different language groups. However, GoToWebinar also allows participants to participate in polls.
As one of the most popular webinar software, GoToWebinar has received a 4.5-star rating, which puts it up there. It works very well for business owners with a presence in other parts of the world.
Zoom Webinar
Zoom Webinar is one of the best multi-faceted video conferencing solutions. You can, therefore, use it for webinars, online courses, virtual meetings, video conferences, and video demonstrations.
The webinars can accommodate 100 interactive participants and unlimited attendees. In a Zoom Webinar vs ClickWebinar review, it was noted that the interactive participants can invite others to participate in the webinar by sending out URLs or emails. Zoom Video Webinar is better than ClickWebinar when it comes to group collaboration options.
Did you know that with Zoom Webinar you can create schedules using Outlook and Google Calendar? It is also possible to gain access to your mobile through Google Drive, OneDrive, and similar apps.
WebinarJam
This is one of the webinar software that allows for live translation. You can use it to reach audiences in any part of the world. In a ClickWebinar vs WebinarJam comparison, the two software have similar features, such as both can make live streaming can also be done through YouTube Live or Facebook Live.
A live chat feature makes it easy for the webinar attendee to ask questions. It is also easy for the presenters to make great presentations using preloaded videos, slideshows or screen sharing. Audiences can also participate in instant polls and surveys. This platform gets more positive reviews than the negatives.
AnyMeeting
AnyMeeting is a webinar software as well as a web conferencing tool for small business. It allows users to market to or collaborate with remote colleagues, vendors, customers, prospects, and other audiences. AnyMeeting webinar features inlcudes custom registration, screen sharing, meeting recording & storage, live polling, hand raising, and feedback, up to 2000 attendees supported and post webinar analytics available. However, some users also had some negative reviews, e.g., its UI design is not so user-friendly, and sometimes the connectivity between screen sharing and video is glitchy and lagging. 
Conclusion
The number of affordable webinar software has been on the rise in recent years. With every new platform that comes to the market, there seem to be better and more advanced users. A good example is ezTalks webinar. Since every individual and business has their own needs, going through these reviews should point you to the software suitable for you. Whether you intend to host seminars or meetings, you should be able to get one that works for you.