Zoho Meeting vs GoToMeeting: 2017 Comparison
When it comes to online video collaboration,you obviously want the best software that will make sure you conduct your conferences smoothly and efficiently. No one would ever want to start experiencing video glitches or audio problems while in the middle of a crucial business meeting. This is why it is important that you conduct a serious research before investing in one particular video conference software. We understand that this can be quite challenging especially with the massive increase in the number of video software that claims to be providing great collaboration features. Some of the most notable video collaboration software is Zoho Meeting and GoToMeeting. The two applications are quite popular in the internet business collaboration field simply because of the superb services they offer. How well do you know these two software though? If you had the money to choose the best between the two which one should you select? Well,the following review should help answer these questions:
What is Zoho Meeting?
Zoho Meeting is online conferencing software designed for both commercial and social uses. It is,therefore,widely employed by both small and large business organizations allowing them to conduct meetings and run day-to-day operations remotely. The software is one of the most affordable videos conferencing tools as it offers plans that cost as little as $12 per month. This cost is hence convenient especially for startup companies that still don't have the financial strength to go for more aggressive and robust plans.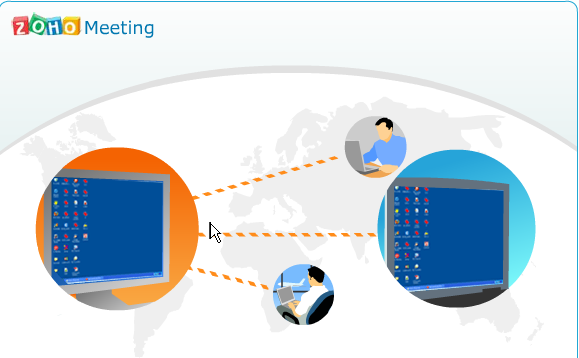 What is GoToMeeting?
GoToMeeting boasts of having up to 16M users monthly and approximately 56M meetings annually. The huge numbers as they explain are due to their excellent services that have revolutionized the way web conferencing is done. All sales and marketing meetings can be remotely done without incurring the extra costs of trying to bring all the participants under one roof. The vast number of users of this software,makes it quite easy to understand that the application is highly reliable and efficient. But how do its features compare to those of Zoho Meeting?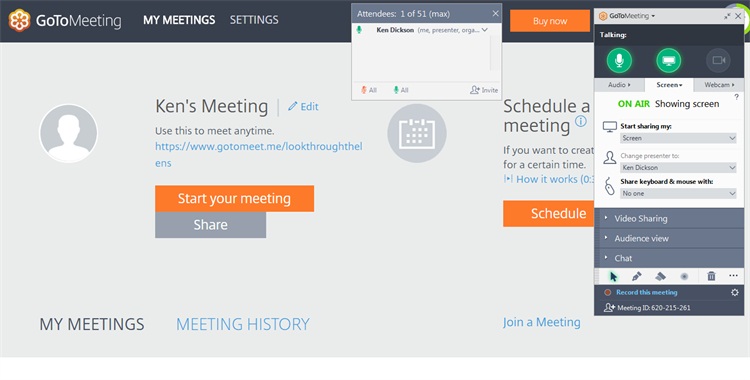 Comparing Zoho Meeting vs GoToMeeting
Both of these applications share several similarities on how they allow you to interact with other people.
1. Zoho Meeting and GoToMeeting give you the opportunity to interact with anyone from anywhere using almost any device. This is a great feature which has significantly increased the number of people who can join online meetings. You can easily communicate with your field representative who can be as far as a continent away! All they will need is a PC with a webcam and internet connection. With this,they can download the software and communicate with anyone that has been invited to the meeting. To make it even easier,their developers have rolled out several versions for the different operating systems that exist in the market. There are versions for iOS,Windows,Android,and Chromebook. You can also use these applications with Smartphone gadgets to collaborate with other people.
2. Screen sharing is another useful shared feature by these software. The making of presentations has been made even easier thanks to this screen sharing feature. In both software,only one individual can share their screen at a time,and the individual has to be the host. The good thing,however,is that the role of hosting the meeting can be changed from one person to another. Swapping the host thus makes it easy for every individual to conduct the presentation more efficiently while sharing their screen.
3. One of the essential parts of hosting online meetings remotely is ensuring that everyone is aware of when the meeting will take place. This hence involves the scheduling of meetings and communicating the times to all the relevant participants. This is a critical capability shared by Zoho Meeting and GoToMeeting. Zoho Meeting's schedule settings,vary from GoToMeeting in several ways. Zoho enables you to schedule meetings in different time zones and different languages. This means that you can schedule meetings with colleagues in the various countries or continents which are in different time zones without causing any confusion. Moreover,the people in these different countries can customize the Zoho software into their local language if it's available. Just how useful is that?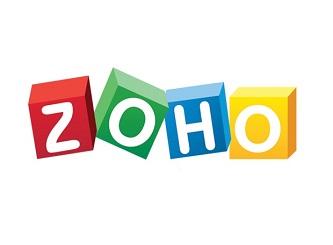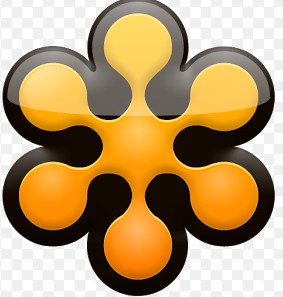 Zoho Meeting and GoToMeeting are also different in a couple of ways:
1. First,when you are signing up for the first time in these software you are given an opportunity to explore and test how they work. To best understand the functioning of the software the companies usually offers you a free trial period where you can enjoy their services without any costs. The free trial periods are not similar for the two applications though. Zoho Meeting,for example,has a free trial plan that lets you enjoy the services of their software for 30 days. In these 30 days,you will be able to benefit from majority of the services that are also offered as a premium plan.
GoToMeeting software,on the other hand,has a free 14 days trial plan that has a limited number of features. Their free plan,to begin with,accommodates only one participant which means that you can only communicate to one individual at a time during this period. The duration and number of meetings are however unlimited.
2. When it comes to the pricing,there is also a difference on how the software lay out their plans. GoToMeeting has three fixed paid plans categorized as Starter,Pro and Plus plans. The Starter Plan is the cheapest of the three going for $19 per month. The features of this plan are a bit less than in the other two. With this scheme,the participation limit is set at ten attendees only. The Pro category is equipped with more features,and the number of participants is also significantly higher at 50 people. This plan is the most popular and will cost you $29 monthly. Finally,you have the Plus plan that's been developed with everything that GoToMeeting has to offer. You can communicate with as many as 100 people on this plan,and the payment is just $49 monthly.
Zoho Meeting pricing and plans meanwhile are a bit more flexible and considerate. The developers of the software claim that to improve efficiency both for themselves and their clients they came up with a plan where you are charged according to the exact number of hosts that you'd wish to have per meeting and also the number of clients that you're expecting to host. The number of hosts that can be accommodated has been broken down from 1 to 20 while that of the participants ranges from 5,10,25,50,to 100. Inserting the number of hosts and participants will hence calculate for you how much you will pay. Currently,a meeting of two hosts and 50 members will only cost you $70.
Conclusion
The above comparison on Zoho meeting vs GoToMeeting gives you a glimpse of what you can expect from the two software. You can hence use the details to make a more informed decision depending on what features you are more interested in. Your options,are not limited to Zoho Meeting and GoToMeeting. Other software such as ezTalks Cloud Meeting is just as good in facilitating online video conferencing. In fact,ezTalks Cloud Meeting is arguably the best online conferencing software that provides excellent services for free. Some of the features that you have to pay for in other software are totally free on ezTalks! Furthermore,it has a wider HD coverage with extensive integration with other gadgets and operating systems making sure as many devices as possible can be used to join or host a meeting at high video and audio definition and this is what your business meetings need.