What Video Conferencing Equipment Is Needed for Small Businesses?
Video conferencing system consists of endpoints,a multipoint control unit (MCU) and a network to tie endpoints together from other sites. Endpoints refer to the actual video conferencing equipment and devices. This essay here will elaborate further on what equipment is needed when small business wants to host a HD online meeting.

As we know,the basic and fundamental function of video conferencing is to realize an audio and video interaction with others distributed geographically. So,in order to achieve this feature,we need to equip our PCs or meeting rooms with a series of high-quality audio,video equipment and other peripheral devices.
What audio equipment is needed for video conferencing?
A microphone is a transducer that converts sound into an electrical signal. You can speak to a microphone and then your voice will come out through loudspeaker,amplifier or sound mixing console. There are different kinds of microphones like gooseneck microphone,handheld microphone,headset microphone and omnidirectional microphone. ezTalks' omnidirectional microphone is good for small businesses owing to its high quality and good price.
What video equipment is needed for video conferencing?
A webcam is video conferencing equipment for small business toronto that feeds or streams its image in real time to or through a computer to a computer network. Usually,your laptop or smartphone has a built-in webcam,but an extra movable webcam is also required if a small group of 10 people are simultaneously at the meeting. If there're more than 20 people involved in the video conference,you need to replace the computer screen with a larger monitor like a smart TV so that participants can be well aware of how the online conference proceeds.
Are there any other devices needed for video conferencing?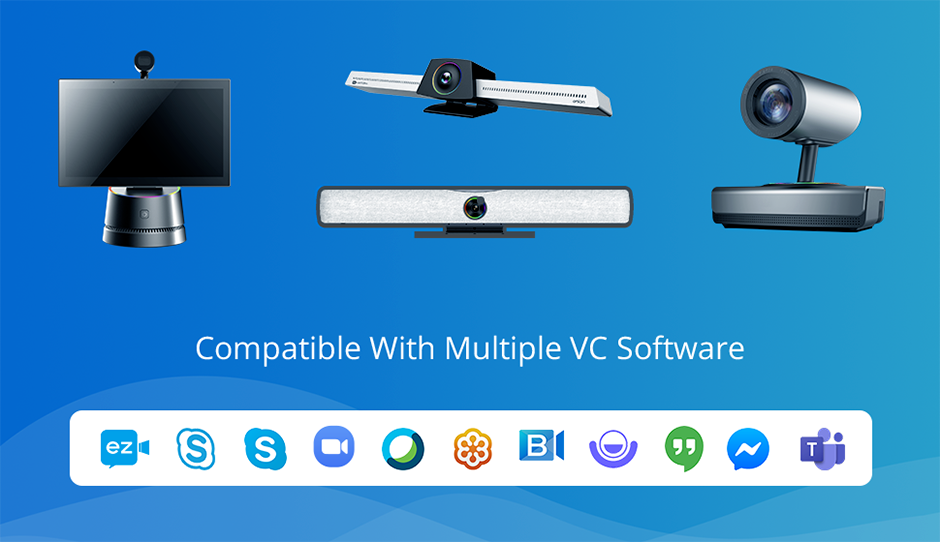 ezTalks Hardware
Supports Multiple VC Apps
ezTalks all-in-one video conferencing devices work with most popular VC apps like ezTalks,Skype for Business,Skype,Zoom,WebEx,GoToMeeting,BlueJeans,Lifesize,Google Hangouts,Facebook Messenger,Microsoft Teams and more as you require.
Request A Demo
Of course,if the audio and video input/output devices are separated,we need various wires and cables to connect them together. There are 3.5mm,6.35mm and RCA heads for audio equipment connection. S,AV terminals,BNC,VGA,DVI connectors are all for video equipment connection. In particularly,HDMI and USB connectors are suitable for both audio and video equipment.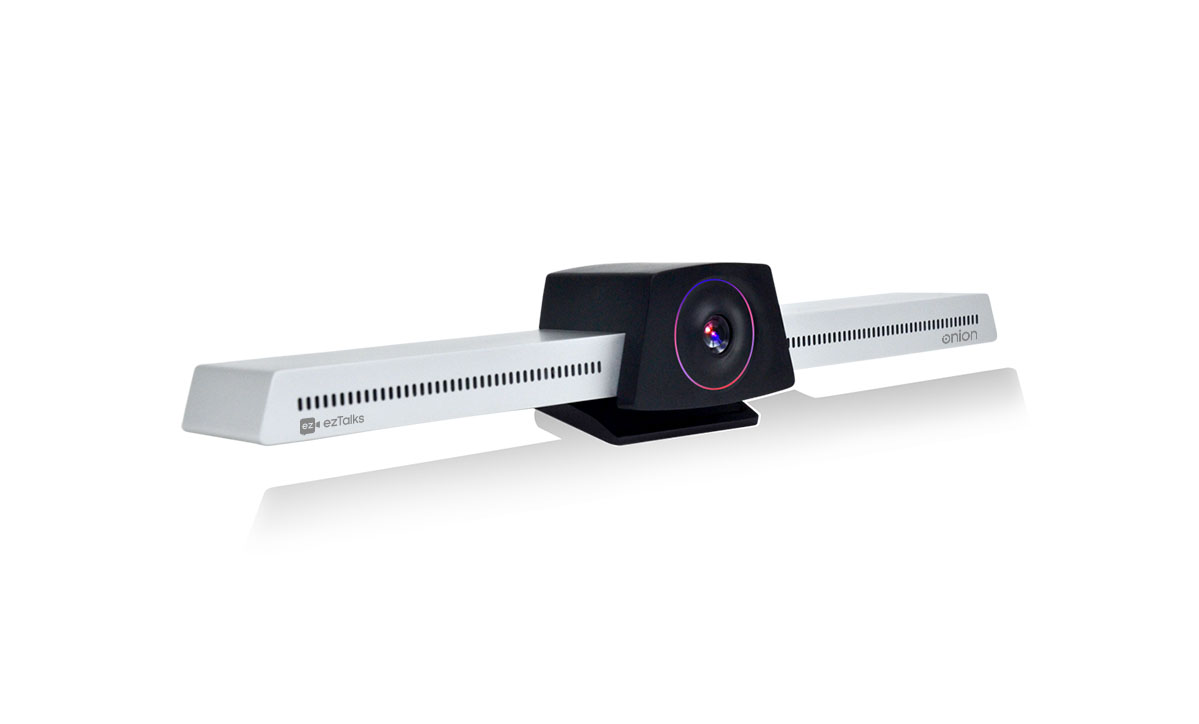 All these business video conferencing equipment mentioned above are necessary for conducting a video meeting successfully. Small businesses can also choose a hybrid video conferencing solution like ezTalks Meet S (formerly named Onion). It is an all-in-one device integrated with video conferencing software inside,as well as built-in HD camera and microphone speaker. With ezTalks Meet S sitting comfortably on the top of your PC,you can easily start a video conference,no need to equip other audio and video devices.
Actually,ezTalks provide a series of solutions for your different size of conference rooms that are suitable for your small business,including mini room,huddle room,small room and medium to large room,which means most of your conference room can find the corresponding solutions from ezTalks. Actually,all ezTalks hardware supports great compatibility that allows users to choose their preferred VC software like ezTalks,Microsoft Teams and more as required.
Now,you are good to go within a few minutes at lower cost!