What Is A Conference Bridge?
In this era,the technology is at its zenith and there are a number of new ways to communicate with one another. One of the best examples is the conference bridge which has helped the corporate world to a great extent. But what is a conference bridge and how does it work? What are the benefits of a conference bridge? In this article,we'll answer these questions one by one.
What Is Conference Bridge?
A conference bridge is a way by which a group of people can participate in a phone call. The conference bridge can be referred to the hardware or the software or even the phone number which is used for making the conference call with three or more callers. In this situation,the participants dial into a virtual meeting room for having a conference or meeting with the people connected via the phone call. This is a facility provided by a service carrier or provider in order to connect more than 3 callers together. This conference call session is only possible because of the conference bridge that helps to connect all the callers with one another at a time.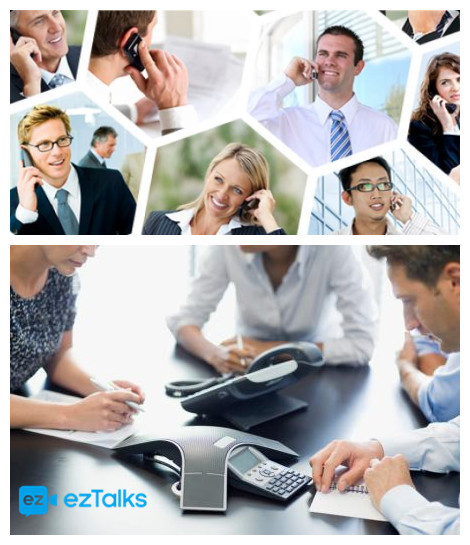 How Does Conference Bridge Work?
Audio and video conference bridges are quite common and popular these days. Even the process by which it is done is quite simple yet efficient. Just like a normal bridge does,the conference bridge is also bi-directional and the job of it is to bridge or connect call streams together with one another. It works in two ways. One,in case all the participants of the call are in the same business building,then VoIP will handle each data stream in the Private Branch Exchange (PBX) software for bridging the calls into a single conference call.
However,in the second case where all the participants of the calls are from outside the business,then the call will come in on the landlines or VoIP through the PSTN links of the PBX software. In the job of the Private Branch Exchange hardware or software to connect or bridge the calls of all the delegates into one conference call seamlessly.
Benefits of Conference Bridge
After understanding the conference bridge definition and how it works,it is very important to know the benefits of this system. Conference bridges allow you to have a conference voice or video call with the people around the world. There is no need to meet them face to face,or you do not have to be in the same state or city to attend a conference. If you have something very important or urgent to discuss with your delegates or your team at a time,then regardless of wherever they are,you can host a video conference or a voice call conference with the help of the conference bridge. This also allows to save the travel cost of a business or a company significantly. In-person meeting can be quite costly and can also take up a lot of time. But with the help of a video conference call,one can have a face-to-face online meeting with the person sitting thousands of miles away without paying a single cost for travelling.
Some of the benefits of the conference bridge are:
- Time Saving: This conference bridge saves a lot of time for the business owners too from wasting time for travelling just to attend a meeting in some other place.
- Lowest Possible Rate: Another great feature of this conference bridge system is that it can save a lot of money that people waste on the conference meetings. Well,this conference calling serves the same purpose at a much lower and affordable rates.
- Convenient: The most significant benefit of this is the convenience that a person gets. No matter,you are in which part of the world,you can still hold a conference with other people staying in different parts of the world easily.
- High Security: This conference call bridge does not involve any third party service. So,you do not have to worry about the security as well. All your confidential data,information and credentials are highly secured with it.
Get Your Own
It is very important to stay up-to-date with the technologies. The advancement of technology has brought a huge change in the total outlook of the business. The leading video conferencing solution provider ezTalks has recently announced its release of the brand new iOS app which will offer unlimited video conferencing service for all the customers around the world. This is a cloud-based video conferencing service which is a making huge new around the globe. With the use of any iOS device and a reliable internet connection now you can have a face-to-face conference with your team or group.
Conclusion
So,if you were wondering what a conference bridge is and how it works,what companies can get benefits from it,you can get what you want from it. Conference bridge is a highly innovative service by which a business or company can organize a virtual conference with a group. ezTalks provides a great platform for conference bridge and cloud video collaboration. It is a highly professional and reliable service that you can trust on.