Virtual Team Advantages and Disadvantages
Virtual teams are the latest trend which has caught the attention of all businesses. Instead of the traditional way of going to the office every day,people will be able to work from a location they prefer. Some work from their home and some also work while traveling. And with the advancement of technology and the manufacture of more and more digital devices,the popularity of virtual teams is expected to increase further in the future.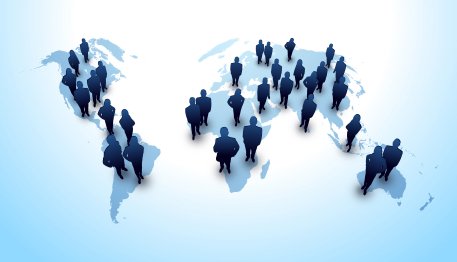 Advantages of Virtual Teams
1. Better Availability of TalentFor employers,the main advantage of a virtual team is that they will be able to recruit people from all over the world. Otherwise,in the case of traditional offices,businesses would be able to recruit only those people who live in that city or nearby. Hence,the talent pool available for businesses is very small.However,if you work virtually,you will be able to reach out to people from all over the world. If you want,you can also hire a sales team in locations all around the world. Hence,you will be able to access new markets without incurring the expense of opening an office. And when you want to enter a new country,it is always better if you have a local person from that country in your team.2. Work throughout the WeekIf you are having a global team,you can carry on your business 24X7. Because of the difference in time zones,some teams will always be active. For example,a team in the USA is working on a software project. At the end of their shift,they will send over their work to another team for testing. That team can send over the work to another team for rectifying the bugs. Hence,the entire work process will be quicker. It will help businesses to finish off their work quickly.3. Save MoneyBusinesses which work on virtual team will be able to save a lot on employee costs,which is one of great virtual team advantages. Labor costs vary throughout the world. Plenty of businesses take advantage of that. A worker from the USA or the UK is going to demand a lot more than a worker from countries,like India or Bangladesh because the purchasing power of Dollar or Euro is much less in those countries.4. In Depth MeetingsIn the case of virtual teams,the meetings can be conducted in a better and more efficient way. For example,in the case of traditional meetings,you won't be able to research about a topic while the discussion is going on. It will look very rude and disrespectful. However,in the case of virtual teams,you can easily search for a new topic while the discussion is going on. Hence,meetings can be held in a more detailed way.5. Benefits to the EmployeesThere are several benefits for the employees who work on virtual teams. To start with,they will be able to spend more time with their family and friends. Maintaining a good work-life balance is important for everyone. When you work in a familiar environment,your productivity will automatically improve. Apart from that,you will also be able to save a lot on traveling expenses.
Disadvantages of Virtual Teams
1. Cultural Conflicts
Generally in a virtual team,you will find people from all parts of the world working together. However,when there are people from diverse backgrounds,cultural differences may take place which will lead to conflicts and it will interrupt the work flow.
2. Less Control
One of virtual team disadvantages is that as an employer,it will be difficult to manage employees in virtual teams. Since they are all working from far off areas,it can be quite difficult at times to keep a track on all of the work. Unlike a traditional office,you can't just arrive at the desk and look at the work done.
3. Incompetent Team Members
In the case of a virtual team,the recruitment process is very important. For a project to succeed,all the members of the team will have to be competent. Even if any one of the members is not working properly,the entire project will be a failure.
4. Lack of Mutual Respect and Trust
In a virtual team,you will often find that most people are not aware of their responsibilities. They do not know what specific tasks they have to perform. And in a virtual team,since the members don't have any face to face communication,there is a lack of trust and respect. This can affect the work.
Thus,as you can see that there are various virtual team advantages and disadvantages. Both the employees and the employers will be able to cut down on their expenses. It is beneficial for the environment as well. The disadvantages of virtual teams can be rectified with proper training. And due to the rapid advancement of technology,the popularity of virtual teams is expected to rise further in the future.
After Weighing the Advantages and Disadvantages of Virtual Teams
In the part above,we talk about the advantages and disadvantages of virtual teams. Weighing the advantages and disadvantages,you still want to build a virtual team? However,for virtual teams to be productive,you need to have a good software which has all the necessary features which you are looking for. And ezTalks Cloud Meeting is exactly the kind of software which you need. It is quite well reputed and plenty of businesses are using it.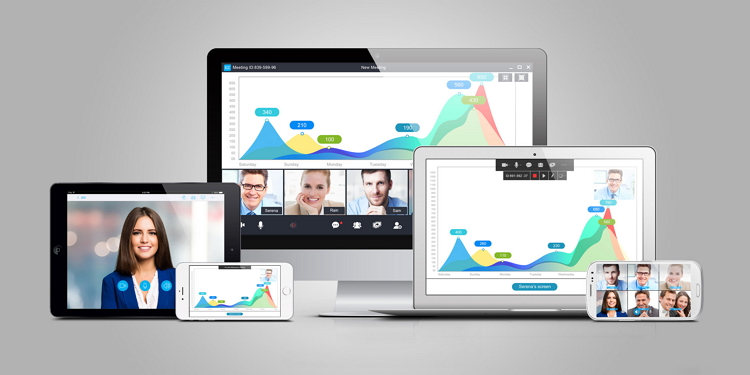 When you are working on virtual teams,the audio quality and the video quality are very important and this video conferencing software delivers on both fronts. It offers 1080P HD level resolution. There are several lower resolutions as well in case you have a slow Internet. It is also very well designed and has a very smooth and user-friendly interface. All the features are quite easy to access. It is also very easy to join an online meeting or host an online meeting. And when you are hosting an online meeting,you have full control over the meeting. You can mute anyone you want or you can also remove anyone from the meeting if you want. And in case someone needs to share screen or interactive whiteboard,you can make him the presenter. Hence,the meeting can be held in a very professional way.