Uses of Video Conferencing in Healthcare
If you think video conferencing technology is only useful to businessmen,think again. In recent years,the technology has stretched its benefits to the healthcare sector. With the ability to confer with physicians anywhere in the world,many hospitals have improved the quality of health services to their patients. Factors like staff productivity,communication and efficiency play a crucial role in day-to-day operations in any facility. But shortages of healthcare practitioners as well as aging populations have put strains on health systems the world over. And to address these problems,healthcare needs to outclass these boundaries,and video conferencing is making that happen. Let's now dive a little deeper and look at uses of video conferencing in healthcare.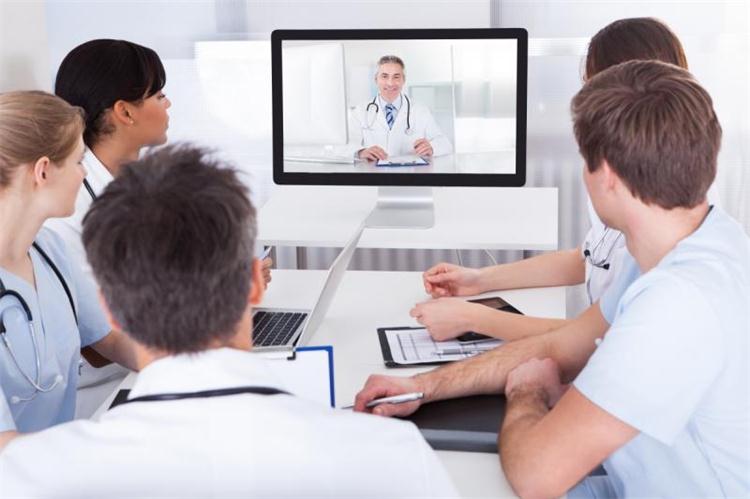 Remote illness monitoring
Patients who have been discharged but need ongoing monitoring can benefit a lot from video conferencing technology. By using video conferencing,a doctor can keep a close eye on patients with complex medical conditions. Doctors can even visualize important data on the screen as they talk with the patients over video. When they see and talk to the patient through video conference,they can decide whether the issue can be dealt with remotely or the patient needs to come to the hospital. Patients that need specialized ongoing care appreciate this technology as they don't need to stay at the facility for ongoing monitoring.
Improve quality of healthcare
With healthcare video conference technology,doctors can examine and treat patients in remote areas when distance is an obstacle,as is the case when patients reside in rural and inaccessible urban areas. This has allowed doctors to diagnose and treat more patients who have no easy access to hospitals. For the sake of such patients,they are able to access treatment from virtual hospital visits from the comfort of their homes in a timely manner. For patients with life threatening conditions,this is a crucial development as a quick response is often important to the outcome.
Enhance medical training
Using video conferencing in healthcare helps facilitate medical training. Medical training usually happens in meeting rooms where all physicians gather to learn medical skills. Thanks to healthcare video conferencing,medical practitioners don't have to do that. The use of video conferencingfrom ezTalks allows doctors to attend a medical training anywhere in the world with a touch of a button. The biggest benefit of such training is that doctors can receive fresh ideas from other medical practitioners,discuss about chronic conditions,and more. Patients can also use this technology to take disease management training.
Remote collaboration
The use of video conferencing helps connect professionals for improved communication as well as collaboration capabilities. Every day,doctors and other health professionals are presented with situations that demand their expertise. So inviting them to your hospital for medical skill sharing can be challenging. With video conferencing technology,however,doctors can collaborate with medical experts from other facilities in order to enhance learning. The same is done with complex medical procedures,with doctors sharing advice from even remote areas. Also,the patient can get the reviews of his/her physician validated from another physician using this technology.
Staff communication
As stated earlier,communication in a hospital is one of the most essential tools for providing great patient care. But in a facility serving tens of thousands of patients annually,employee communication can be challenging. Clinical staff is now making use video conferencing capabilities to communicate without having to move from one room to the next. This clearly illustrates how healthcare video conferencing can help medics communicate more effectively,collaborate more efficiently,and enhance many of their day-to-day activities. The technology also allows for on-site information to be passed down to patients and visitors,emergency broadcasts,and more.
Disaster management
Disasters like flood,earthquake and fire strike when we least expect them to. During these times,when proper healthcare can't be easily accessed,telehealth video conferencing comes in handy. This eliminates the need for medics be at ground zero. Examination and treatment can effectively be provided via live video,reducing the amount of travel. Even while hundreds of miles away,doctors can see video images of the causalities,receive test results and speak directly to those administering treatments at the patients' location.
The typical physician's toolkit packs items which allow them to examine and treat patients. A pressure-cuff to measure the patient's blood pressure,a stethoscope to listen to sounds produced by the body,a thermometer to measure the body's temperature and now a system to remotely examine,diagnose and treat patients.