Top Ways to Better Video Conferencing Security
In order to secure video conferencing,we can change the way we use the internet. We should not visit those websites that are not recommended by popular search engines .We should use download antivirus software having a reliable brand. These packages also come as a combination of spyware scanner and firewall. Although many such programs are extremely effective and fulfill their promise well,we still need to consider many things before installing them. Most people are also getting aware of having webcam security software. Webcam security software is useful for those who want to ensure everything is secure in their home or workplace. Also,you should update your antivirus software as and when required. Here are some of key ways that we can apply to enhance video conferencing security.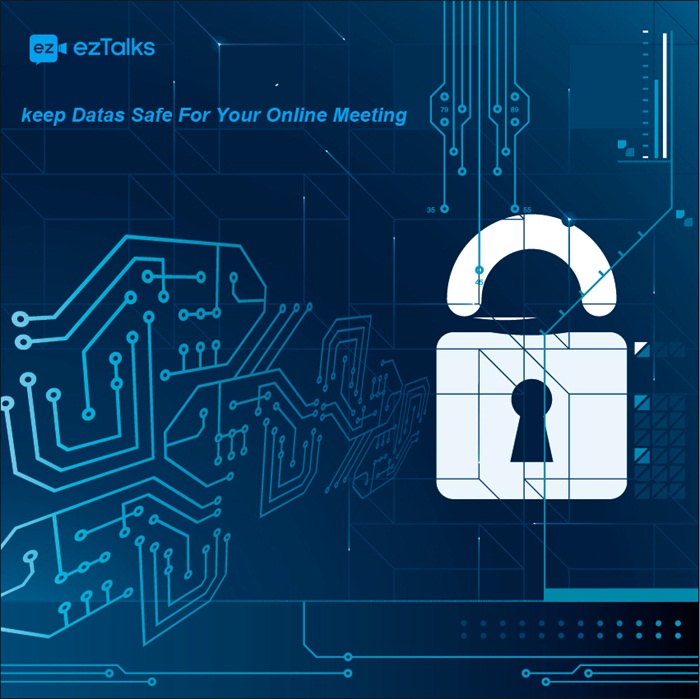 Top ways to better video conferencing security:
1. Implement Staff Training
Many companies do not give adequate training when it comes to video collaboration,simply expecting their employees to pick it up through first-hand experience,which may result in a lack of awareness of necessary security measures,particularly when sensitive data and private information is being shared.In order to counter this,organizations should create and enforce an appropriate education process along with device support and usage policy,encouraging users to follow security protocols and update their devices when necessary.Procedures should include things to be aware of in a video conference – simple things like what settings to use in order to prevent unwanted guests joining the call,and what equipment to switch off at the end of a call.
2. Eliminate Data Leakage with Secure BYOD Solutions
Like it or not,the "bring your own device" (BYOD) trend is here to stay. This movement is transforming enterprise workspaces by giving employees the flexibility and convenience of working from anywhere,at any time on devices of choice,both within and outside of the usual traditional corporate structure.
There are many challenges that come along with the BYOD policy. It represents a loss of control,additional security risks,and,of course,the unknown. It is therefore necessary for enterprises to choose a bring your own device solution that enables seamless 'mobilization' of any enterprise application to any personal device. It must provide a rapid path to mobility that does not expose the corporate network and fully eliminates data leakage.
It is therefore necessary to have a good appliance solution that facilitates remote desktop access and also makes an employee more productive and generative as it eliminates the need not have to stay glued to your workstations to finish your work. Invest in a solution that is cost-effective solution and fully secure. It must also enable employees to use all their existing Windows,Windows-based and applications and enhance productivity without compromising on security or costs at all times.
3. Update Video Conference Systems
Many outdated conferencing systems do not support encryption,and so there is a greater risk of sensitive data falling into the wrong hands. Other,more modern systems,like ezTalks and Google Hangouts,transmit data through a router or other server where it is decrypted and stored before being delivered. Encryption capabilities have advanced greatly,meaning there is no reason for security conscious companies to use unencrypted or outdated systems. Encryption of stored video means that in the event of unauthorized access to video files,this won't result in exposure of sensitive data.
4. The Domain of Security
Video conferencing suppliers that adopt a space based strategy to security are perfect in that they enable individuals to team up in a safe and all around controlled condition. Regardless of whether overseen by the video conferencing supplier or in-house by IT,area based security empowers the framework executive to control access to video meetings by doling out different levels of consent to clients. For instance,if your video framework utilizes space based security,a pariah who endeavors to begin a video call with somebody in your organization must hold up until a client with the required authorizations signs on and stipends that individual get to. Information security firm,Rapid7 as of late directed a business helplessness study and found that there are two essential mix-ups most organizations make when introducing video conferencing gear. The primary error is associating it specifically to the Internet without utilizing a firewall. The second is setting it to naturally answer approaching video calls,which furnishes remote gatecrashers with simple get to.
5. Secure Networks or Devices
Transmitting sensitive information and data across internal and external networks,businesses need to be assured that their conferencing solution is safe and not susceptible to security breaches.52% of smartphone users reported accessing unsecured Wi-Fi networks with their devices – a well-known vulnerability in the cybersecurity industry. It is important that you have a process in place to ensure that the devices used to access the corporate network are safe and have not been subjected to modifications such as jailbreaking or rooting. Nor should they have threatening malware,spam,or applications that can compromise the corporate network or data. Make sure users and devices that are accessing the corporate network on-premise or off-premise can be identified and allowed connectivity only if they are authorized and meet company policy.
It is important that users of your video collaboration solution,particularly those that are connecting their own devices to the system,clearly understand their responsibilities when it comes to security. Your security policy should provide a set of guidelines for employees working from their personal devices and clear consequences for improper use.