Top 8 WebEx Alternatives
Advancements in video conferencing technology have made every aspect of life a lot easier. Today,businesses conduct transactions online,including paying bills,signing documents,recruitment,training and even holding meetings. There are many online meeting software in the market. However,you need to be careful about the software you choose to use in your business activities,meetings included.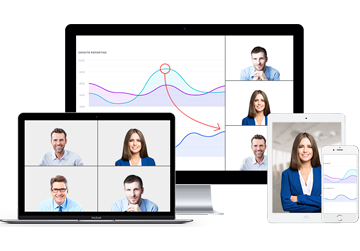 ezTalks - Best Alternative to WebEx
Free for up to 100 Participants
Fluent Group Video/Audio/IM Chat
Screen Sharing and Annotation
Whiteboard and Collaboration
Record and Playback
Sign Up Free Now
Part 1. What is WebEx?
WebEx has been in the market for a while now. Among its advantages is the fact that the software is efficient when you are not in a hurry. It also allows multiple users at a time. However,the truth is that the disadvantages of WebEx outweigh the advantages. For starters,it is slow. You will wait for minutes before the software loads. It is also user-unfriendly.
Navigating its menus and commands is hard. The design is poor with portals all over the screen,which is tiring to look at. If you choose to use WebEx,be ready to download it almost every time you want to have a meeting. It is super frustrating. This is why other software were invented to take the place of WebEx. There are 8 alternatives to WebEx,which include ezTalks Cloud Meeting,AnyMeeting,Google Hangouts,join.me,GoToWebinar,Skype for Business,VSee and Meeting Burner.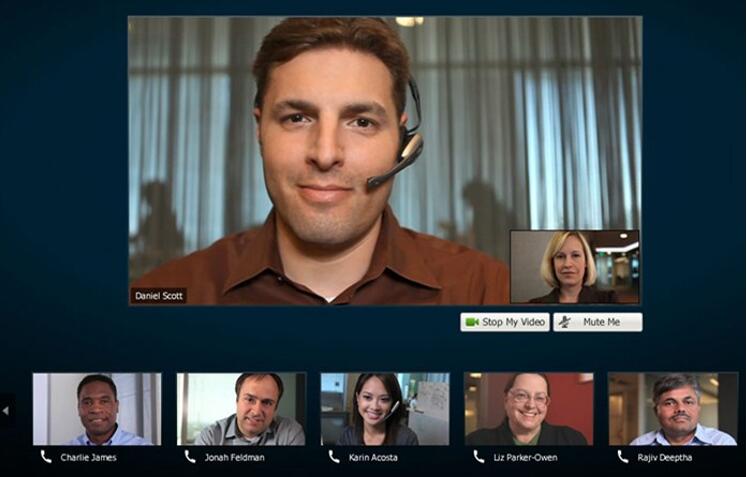 Part 2. WebEx Alternatives
1. ezTalks Meetings
ezTalks Meetings is among the top 8 alternatives to WebEx for a reason. It is efficient and powerful video conferencing software,as it is fast,has comprehensive menus and supports a good number of participants,depending on the level you choose. With its free plan,you can host up to 100-participant online meetings. With its pro plan,you can host up to 500-participant online meetings,while with its enterprise plan,you can host up to 10,000-participant online meetings.
Its key features include:
· Allows to sign into with your Facebook or Google accounts.
· Free HD video and HD audio call for up to 100 participants
· Screen Sharing and annotation for more productivity
· A builtin shared whiteboard tool for efficiency.
· Join or host online meetings whenever.
· Group chat and private chat can be held in/off the meeting.
· Control over the meeting,including determining who talks and when,muting or unmuting participants.
· Participants receive meeting notifications through emails.
· Creating a contact list to make communication easier.
· Make adjustments on volume and video quality (resolution).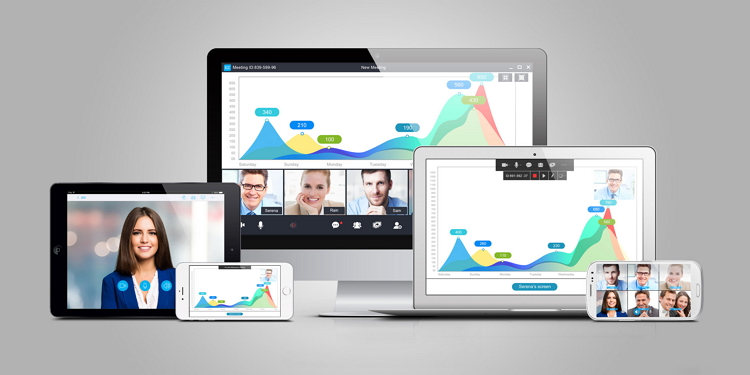 Sincerely give back to ezTalks users withTime-Limited Offer!
Get it!>>BUY 1 YEAR,GET 1 YEAR FREE!
2. AnyMeeting
This reliable alternative to WebEx will help you out in your organization. It is cost friendly,performs well and comes with a 2-week free trial to enjoy. It is definitely suitable for small organizations.
Its key features include:
· Supports 30-2000people at a go.
· It is an ad-based app.
· Screen sharing is allowed.
· Meetings are automatically recorded.
· It is easy to use.
· Great for Internet training,marketing,and other video communication functionalities.
· Handle one-on-one and group communication.
· Allow demos and slides.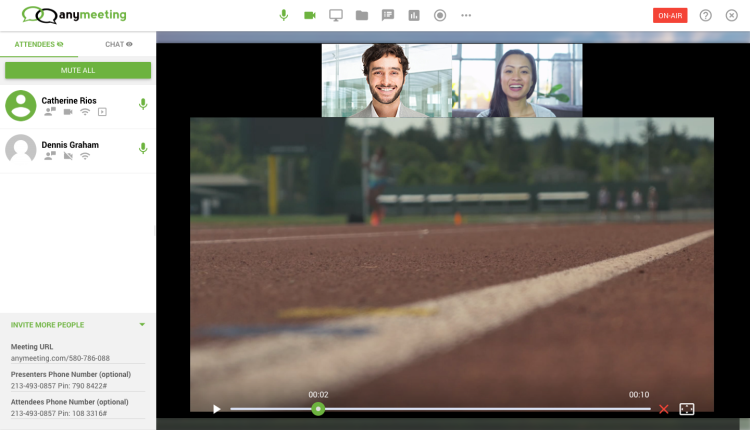 3. Google Hangouts
Google is a renowned brand all over the world. It has a handy video conferencing services with its Google Hangout. It is a free WebEx alternative for conversations in small groups and meetings as well.
Its key features include:
· Auto syncing your phone contacts to save time on creating contact lists.
· Appropriate for messaging,voice and video calls,and even meetings.
· Chat with up to 150 users but hold meetings with 30 people.
· Supported on Android,iOS,and the web.
· Google video conferencing call allows a maximum of 10 callers at a go.
· Join online meetings when it's appropriate.
· Starting a meeting is only a click away. Just click the link.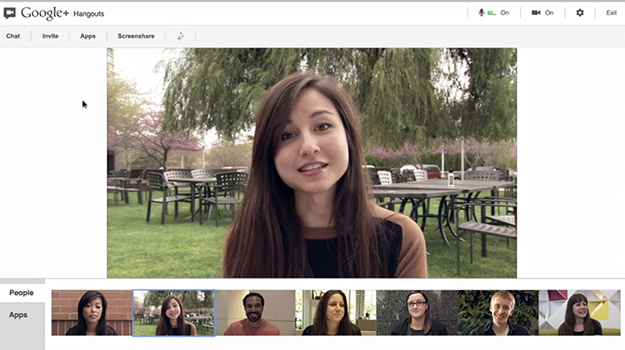 4. join.me
This is yet another one on the list of alternatives to WebEx. It is quick and easy to use. You just need to download the software once,and sign up for it. It allows one-on-one and group communication.
Its key features include:
· Screen sharing is free.
· Great audio quality.
· Amazing video conferencing experience.
· Your information is safe with join.me.
· Mobile use is available.
· Users can zoom the shared screen.
· Video conferencing allows 10 people only.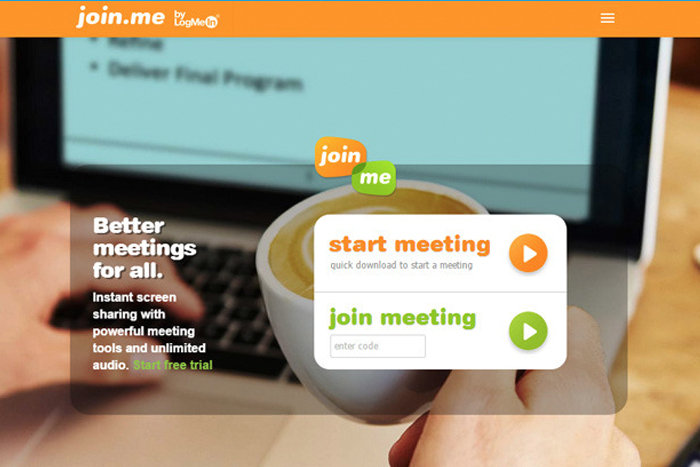 5. GoToWebinar
Online communication gets even easier with this WebEx alternative,GoToWebinar. It comes with a 1-month free trial. It requires a download before use. This time is enough to let you decide whether Webinar fits your needs or not.
Its key features include:
· Usable on phones and the web.
· Schedule and host meetings.
· Meetings or conversations can be recorded for future reference.
· Allow file sharing: audio,video,still images or text.
· It is easily accessible,thanks to its easy to follow menus.
· Join meetings by tapping a link sent through email.
· Support online presentations.
· Screen sharing is possible.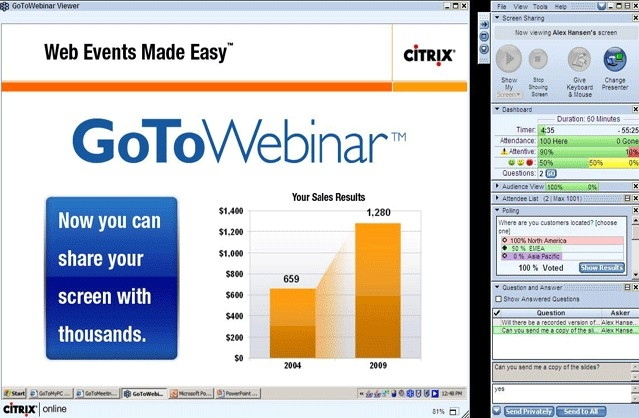 6. Skype for Business
Skype is for everyone. However,you have a second option called Skype for Business. It's not a WebEx alternative for free. It is designed for companies' online meetings. Apart from its affordable monthly plan,there are many things to like about Skype for Business.
Its key features include:
· Compatible with Office 365.
· Supports messaging and screen sharing as well.
· Allows a meeting of 250 people at most.
· User does not have to be subscribers to use Skype.
· User's statuses are visible when online.
· Skype is one of the free alternatives to WebEx but the option only lets 25 people use it.
· Meetings are recordable.
· Join meeting by clicking a link.
· Screen sharing.
· Whiteboard use,take polls,ask questions and send instant messages.
· Usable on several devices: Android,iPad,Mac and iPhone.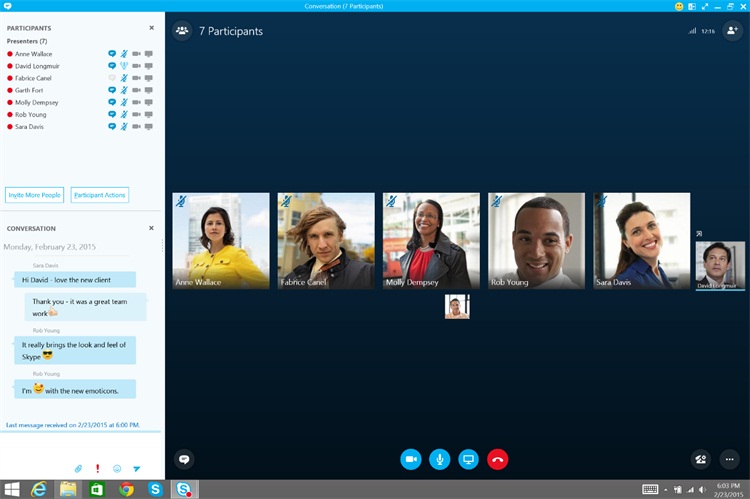 7. VSee
If you are looking for a simple,secure and easy to use free alternative for WebEx,VSee should excite you. It comes with a number of great features that leave you satisfied.
Its key features include:
· Offers free video conferencing services .
· Quick screen sharing.
· High-quality video.
· Good for 3G internet connection and higher.
· Suitable for the remotest places in the world.
· Information is encrypted for privacy and confidentiality.
· IM enabled.
· Works on Mac and PC and other devices such as Android and iPhones.
· File sharing is possible.
· Support free group video conferencing.
· Low bandwidth saves on data.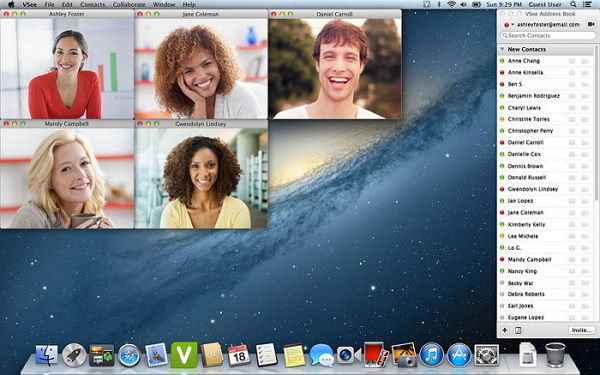 8. Meeting Burner
This alternative to WebEx has a range of 2-1000people,thus it is essential for both small and large business entities. It comes with three options to subscribe: Free Plan,Pro Plan,and Premium Plan.
Its key features include:
· Free Meetingburner has room for 10 people,Pro 50 and Premium 250.
· Screen sharing is great.
· Mac,PC and smartphone are good to go with the application.
· Easy and fast to setup.
· Encourages participation of all members as presenters change when needed.
· Integrate with email reminders.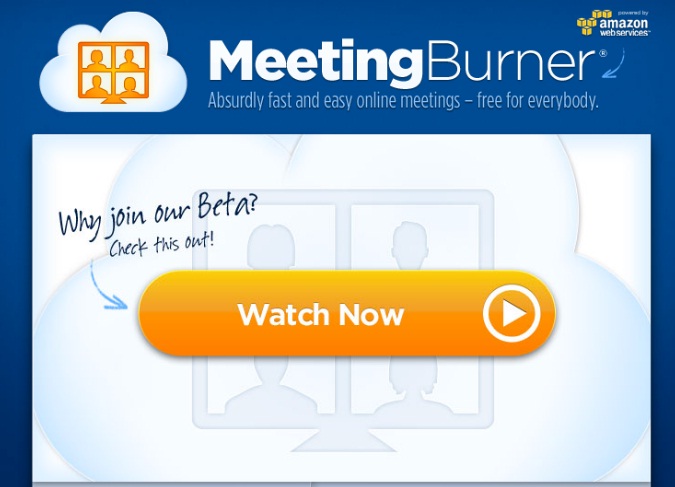 Online meetings are affordable,time-saving and as interactive as physical meetings. The discussed WebEx alternatives will enable you to have an online meeting experience of a lifetime. There is no need of using slower,less efficient WebEx when you have other eight software that can save you the frustration. Better software boosts employee productivity,teamwork and saves resources. Keenly look at the eight software and decide which one fits your needs. If you are not sure,try them with free trials. Then,you will get what works for your companies.