Top 8 Online PC Remote Support Software
It is possible to control PCs in another remote location despite the fact that it may be located on the different side of the globe by typically using a PC that is installed with particular online PC remote support software and of course with an Internet connection. Over the years,there has been a vast number of such software launched,and they have significantly simplified the manner in which remote support is done.
Companies and institutions often find remote support as one of the vital elements of carrying out their routine activities with less effort,real-time,and quicker. As earlier mentioned,virtual support cannot be easier without the help of online remote support software. There are several reasons you might find it important to install some of this software on your PC. In the case of IT administrators,it helps them access their servers from another location or home to carry out troubleshooting or routine maintenance. Inherently,remote support contributes to access quickly and temporarily your relative or friend's computer to fix a minor problem,update software,configure a software,or even troubleshoot a connection problem.
More often than not,when companies and businesses go for remote access,they can do cross-office and real-time collaboration among team members who are indeed situated in various locations. Besides that,it helps these organizations to interact with potential as well existing clients to develop and further business relationships by providing them the support they need at that time. By and large,remote support comes with benefits such as helping in web conferencing,online presentation,and online training.
Whatever the reason is,online support and remote access help bring efficiency,simplify your life,speed up things,and help you become connected and more productive. While the benefits of virtual support are too good to be overlooked,the right software and tools that are secure and safe are needed to connect to the remote devices. If you are looking for the best online PC remote support software,then here below are the top eight worth a trial.
1. DameWare Remote Support
DameWare Remote Support software is one of the most trusted online computer remote support software used by more than 60,000 companies worldwide. It provides affordable PC remote access for system troubleshooting and end-user support. Some of the DameWare's great features include secure and fast remote control,simplified Windows administration,and built-in remote management tools. The software works efficiently on all major operating systems,including Windows,Linux and Mac OS X.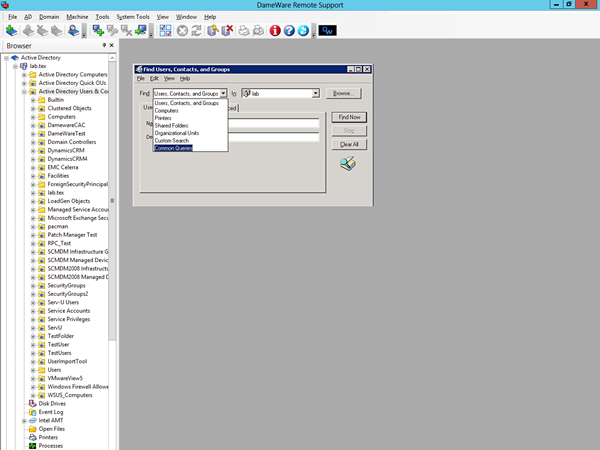 2. ezTalks Cloud Meeting
Among the many best online PC remote support software,there are many reasons to believe that selecting ezTalks Cloud Meeting software is an ultimate choice. It is one of the most popular video conferencing solutions that allow seamless PC screen sharing from a remote location. It is indeed the most reliable,and users can use it to conduct video webinars,online meetings,Internet training,online presentations,and much more. It comes with incredible features such as real-time functions,user-friendly tabs,and of course,highly safe and secure platform. It comes with a share toolbar option that allows users to pause,re-start,or even stop sharing PC screens. The software can be installed on a Windows computer or Mac,as well as on a Android or iOS mobile device.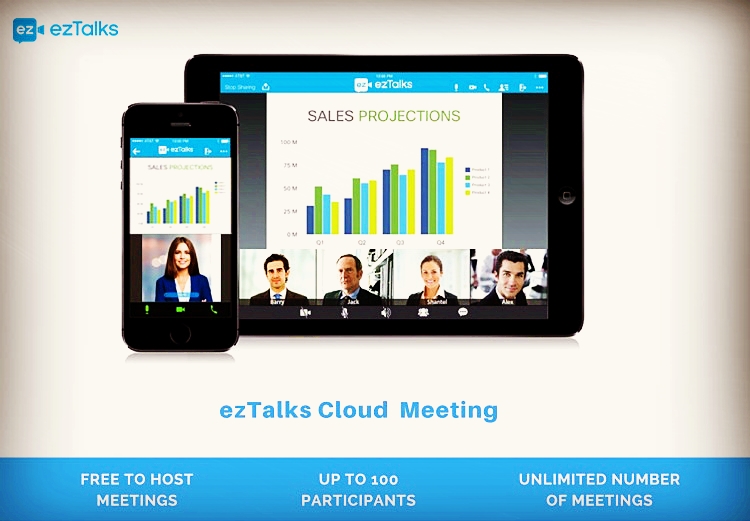 3. TeamViewer
Over the years,TeamViewer has been one of the best free online remote support software for PC. It is highly favored because it is not only free and effortless to use,but also due to its premium features that are compatible with all major operating systems such as Linux,Mac,Windows,and even mobile devices. Some of the useful and agile features found in this software include the ability to show a black screen on the virtual computer by typically installing a monitor driver,which is a "disable remote input" that prevents the user on the other end from overwriting your input.
There is also the chat or voice over IP function,where both remote users can share information. The program supports multiple monitors and has a screen recording features. Just like any other remote access software,the app must be installed in the controller's computer and the remote computer to get connected. Therefore,users are supposed to download the full version of the software and choose to either run as portable or install.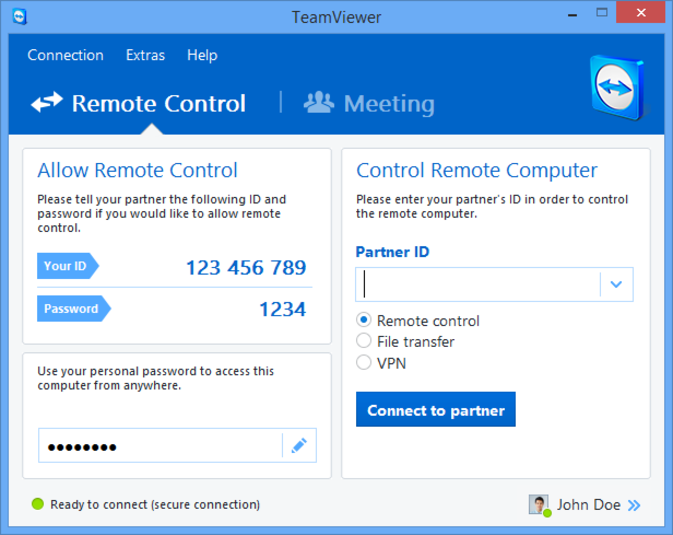 4. Windows Remote Desktop Connection
The above is great PC remote support software that is built into the Microsoft Windows Operating System. It also runs on the Business and Ultimate versions of Microsoft Windows operating systems. The software provides complete and fast access control over a remote computer (PC). It is easy-to-use,simple,and easy to set-up. Hence,it is the best free online remote support software for amateurs and starters. While the software is readily available on the control panel of computer's system settings. However,it does not have the capacity to manage multiple PCs at a time.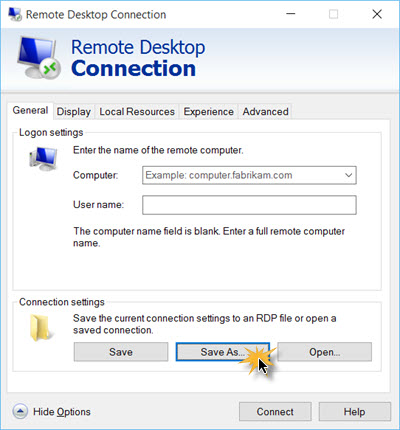 5. Ammyy Admin
Ammyy Admin is probably one of the best software for online remote support that is available free of charge for non-commercial uses. To start using this software,both the administration computer,and the virtual client need to download and install the same file from the official website. The virtual user has to provide an eight-digit code followed by manual approval from the administrator to allow remote control. The software features voice chat,access to file managed,and RDP connection. This software is highly secured since it uses AES-256 encryption technologies. It is essential to note that the above tool only works on Windows.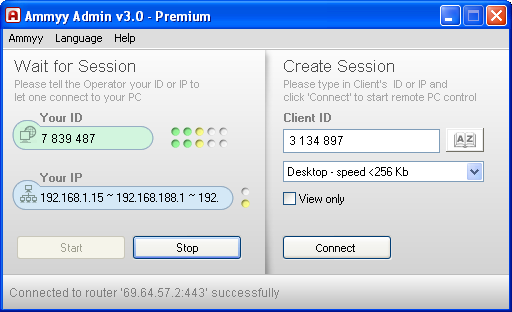 6. Real VNC
Real VNC (Virtual Network Computing) provides both paid and free versions of the online remote PC support client. The software consists of a client and server application for the VNC protocol to control remotely virtual screen of another computer. Despite the fact that it is a bit complicated to set up Real VNC,it offers real dependability and incredible features,such as VNC authentication,cross-platform remote control,file transfer,encryption,chat functions,and remote collaboration tools to ensure remote connection works well for the user on the other end. It also allows for multiple connections to remote computers using the cross-platform utility. The supported platforms for the above application are Mac OS X,Ubuntu,Raspberry Pi,and UNIX.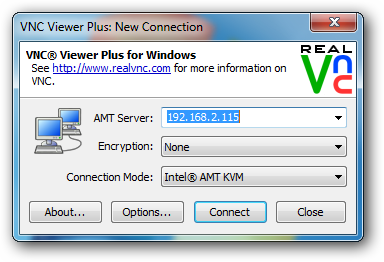 7. imPCRemote Instant
imPCRemote Instant is another free to use online PC remote support software that runs on Mac OS X,and Linux. It uses UltraVNC,a variant from VNC that is often updated to ensure seamless connection. Unlike many other software that use IP address as the conventional methods of remote connection,the above software uses something called "user generated ID" to connect to endpoints. In other words,imPCRemote Instant is highly secured. Other features include options to disable/enable blank and input remote monitor,start file,and chat manager.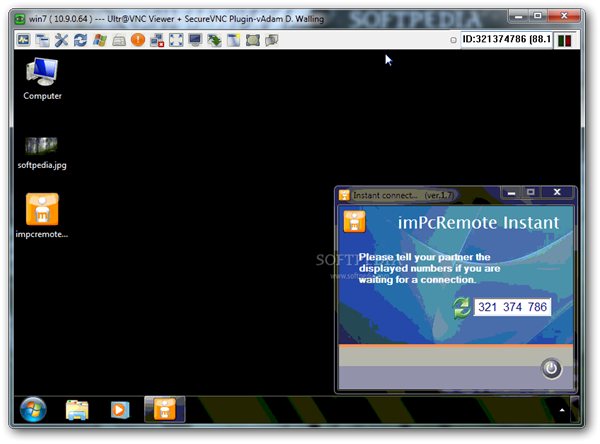 8. Splashtop
Splashtop offers free PC remote support software for businesses and individuals alike. It is undeniable that this software is easy to use as long as you get past the installation challenges. It runs well on OS X,Android,iOS,and windows. It offers simple remote PC access as well as multiple levels of security and fast connections. It also features minimum latency on video and audio streaming,making it even easier for users to enjoy their media from the remote.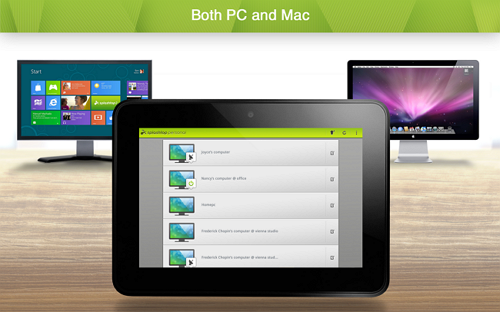 Conclusion
Remote support cannot have been that more accessible without the invaluable help of some of the best online PC remote support software. Most of the software explained above are available for download and installation from the respective official website,often free of charge. More importantly,most of them are highly safe and secured. In a nutshell,with any of the software explained above,you can enjoy the benefits of remote support anytime anywhere.