Top 6 appear.in Alternatives
In the recent past,you could communicate with your team members,family,or even friends only through phones. However,that has since changed,and these days,you can chat with your people not only through text,but you can also make video and voice calls. Taking video call,for instance,you can see them in real-time,which brings the feel that you are communicating with each other as if you are at the same location. All this has been made possible simply because of the advancement of communication technologies and the introduction of remote communication applications take over the industry. One of the commonly known voice/video chat applications is appear.in.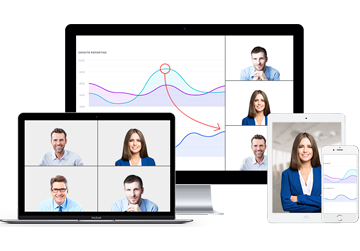 ezTalks- Best Appear.in Alternative
Free for up to 100 Participants
Fluent Group Video/Audio/IM Chat
Screen Sharing and Annotation
White Board and Collaboration
Record and Playback
SIGN UP FREE NOW
What is appear.in?
Appear.in is video and voice chat application that allows users to stay connected with family and friends,and the tool has a long list of outstanding features. The above tool provides a one-click video conference right in the user's browser without the need of additional software or PIN codes. The app can accommodate up to eight friends on a live video chat. Users have the freedom to create their chat rooms and share the link on Facebook Messenger,email,or SMS to invite other people. There is no registration required,and once the invited people click the link,they will automatically join the chat! This tool works well on all the leading operating systems and browsers like Chrome,Opera,Firefox,and so on.
While the app offers a list of incredible features,it has some drawbacks that make less efficient. One of the bucks includes the fact that it is incalculably slow. If you are using a mobile device,then you must be on a 4G network. It also lacks file sharing and call-recording option,which is a big drawback for individuals who desire to record the chat for future reference.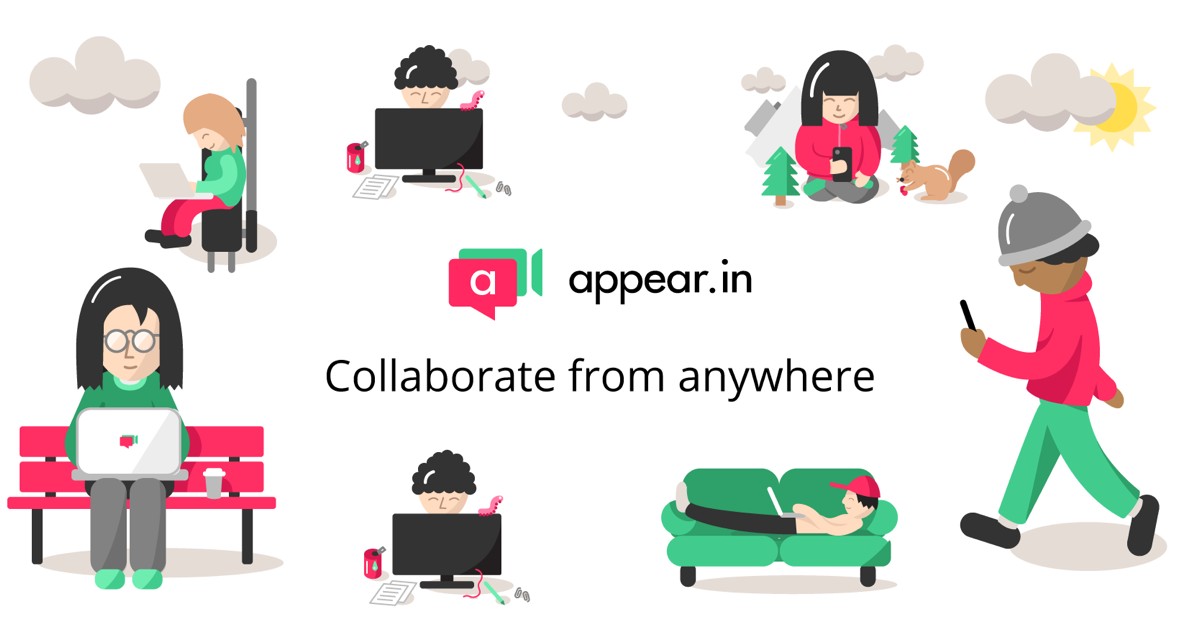 Top 6 appear.in alternatives
It is undeniable that appear.in is an incredible app that has a list of great features. However,because of the drawbacks mentioned above,it is not fully capable of meeting today's chat (video or audio) demands. If you're looking for other options that perhaps effectively meet your needs,then here below are 6 best alternatives to appear.in:
1. ezTalks Meetings
ezTalks Meetings is the brilliant alternative to appear.in and the best solution to use to stay connected with your friends and family from any part of the globe through video or voice calls as well as text messages. From a business point of view,the above is a great app that instantly connects you with your clients and team members from any location in the world. In fact,many businesses use ezTalks Cloud Meeting app to host an array of online meetings,and most of them are immensely satisfied. It is an easy-to-use app,which means it doesn't require a technical or trained staff to operate it.
ezTalks Cloud Meeting offers outstanding features,which include high-quality chat options,HD video,and phone calls. It also serves users with professional grade features for arranging and scheduling online meetings. For meeting purposes,both users have access to granular controls for video with screen rotation,pinch to zoom,and private chat outside/inside the major conference room.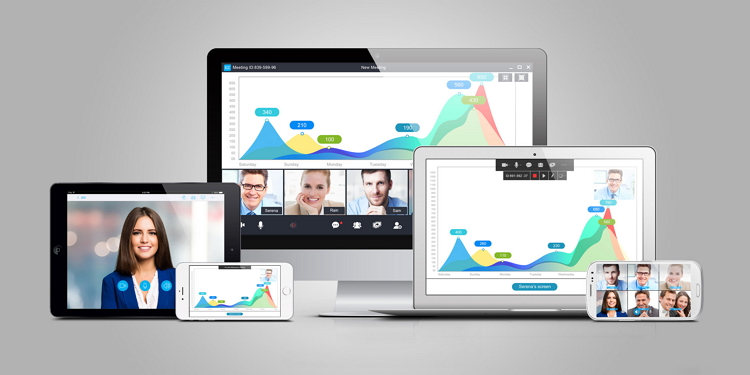 2. Skype
Skype is undeniably one of the most popular free voice-over internet protocol (IP) and the instant messaging app used by many people globally. It allows users to exchange not only text messages,but also make voice and video calls over the internet. Besides that,users can also call mobiles and landlines at affordable rates using premium accounts,subscriptions,and Skype credit.
Its popularity is because of incredible features it offers. It has instant-search options where you can seamlessly search for groups,friends,and family. It also features file sharing option where you can share your moments with others. Skype is compatible with tablets,smartphones,PCs,Macs,and even TVs. It is free for use for small businesses for up to 20 people. However,a premium option is available for business environments with more than 250 people chatting at a go.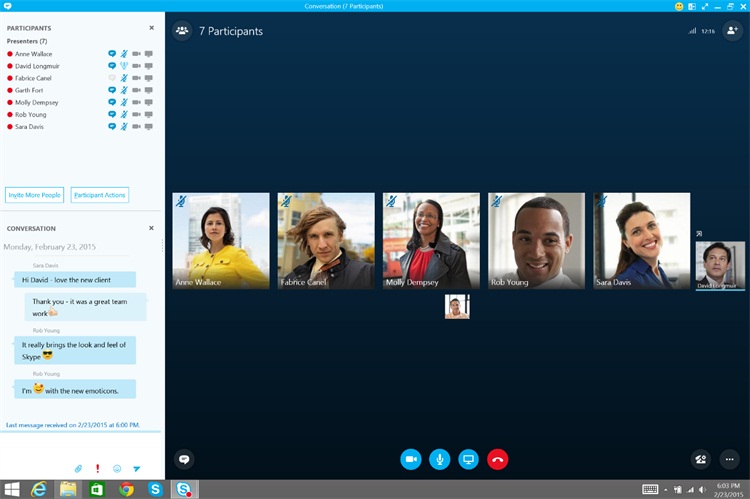 3. Google Hangouts
Hangout is an unparalleled messaging app that offers better performance than appear.in. It allows those using it to instantly send and receive messages,images,and much more. More importantly,one can start free voice and video calls with a group or one on one. The tool can provide video chat for up to ten people participating in a single Hangout at any given time.
Google Hangouts offers great features for individuals and businesses alike. It includes a simultaneous viewing of videos on YouTube,file sharing,and cross-platform connections. Besides that,it has HD video and voice call options where you view your respondent in real-time. The app works well on all the leading operating systems and many browsers,but non-chrome users will need to get an extension.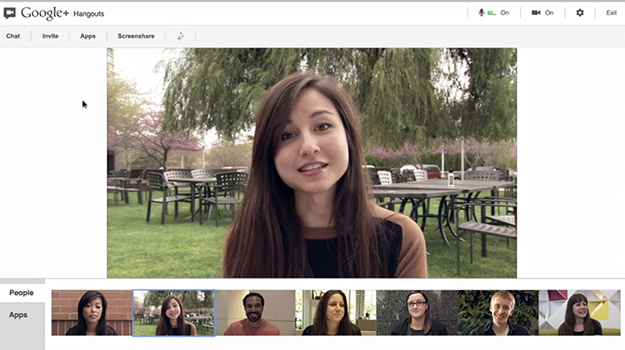 4. Jitsi
Jitsi,previously known as SIP Communicator,is another great alternative to appear.in. It is a video/audio and chat communicator tool with full end-to-end encryption technologies. If you intend to use it,then you must be in protocols such as Japper/XMPP,SIP,AIM/ICQ,Yahoo!,Windows Live,and GTalk as well as ZRTP,OTR,and so on.
The outstanding feature of this app is the ability to handle every kind of firewall besides many other incredible features,which include IM messaging option,video,or audio chats. It also supports group chats. It is a completely free/open source software that is available under the terms and conditions of GNU and General Public License.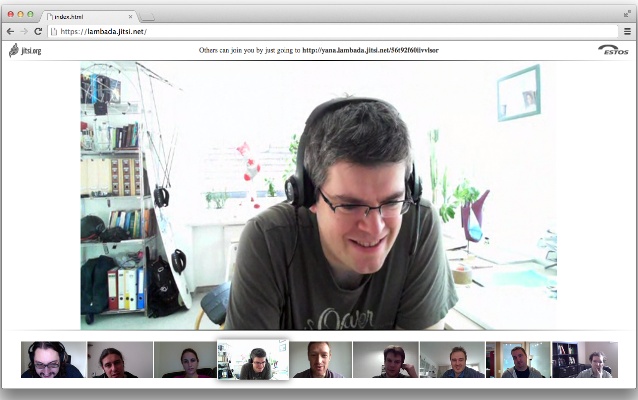 5. Tango
If you are looking for the best appear.in alternative,then Tango is certainly a good choice. This video and voice chat tool that allows users to stay connected one with family and friends. Using the app,users can make voice and video calls,send text messages,share pictures and videos,play games,and even send music to others. The solution is available for smartphones,tablets,and PCs on all the great operating systems including Android.
Tango has an extensive list of amazing features to offer. It is easy to create an account since no password or login required. The app delivers high-quality calls and messages on 3G,4G and even on Wi-Fi. It also has both one-on-one and group chat function with up to 50 people participating at a go. With Tango,users can personalize their profiles with photos and status updates.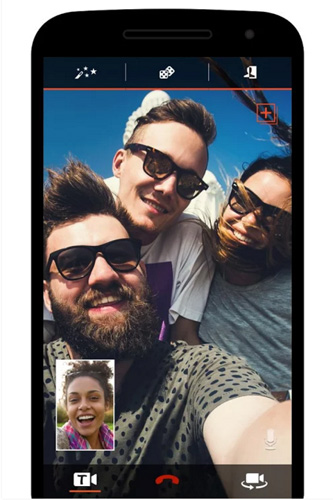 6. Empathy
Empathy is yet another excellent instant messaging app that offers best alternatives to appear.in. The software supports multiple messaging options such as voice and video chat,text,and file transfers over several protocols. Empathy often uses Telepathy for protocol support and its user interface is based on Gossip. It is important to note that in the current versions of GNOME,the default chat client is Empathy,which makes it easier for other applications running on GNOME to be integrated to Telepathy.
Empathy has lots of great features to offer to its users. As earlier stated,the above tool is a multi-protocol app that supports MSN,Salut,Facebook,GTalk,among others. It also offers seamless file transfer options for local and XMPP networks. Video and voice calls are possible with the app using Google Talk,XMPP,and SIP.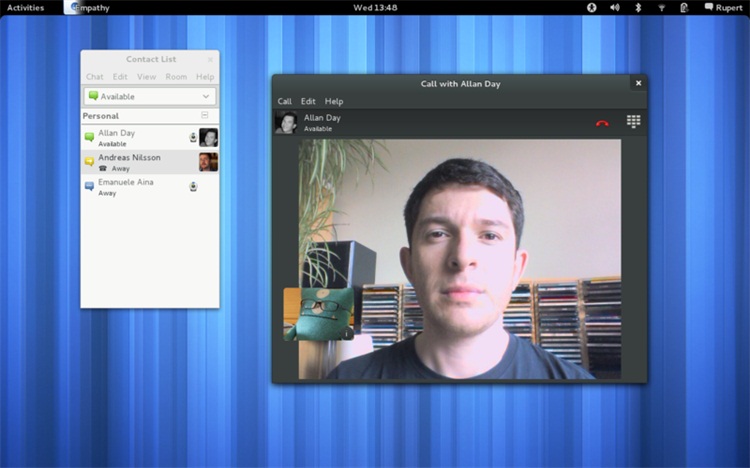 Conclusion
The list of alternative for appear.in is just endless. However,the above listed and explained adequate suffice the objective of the subject matter. The features of most of the alternatives actually meet the needs to many users that otherwise was not available in appear.in. Moreover,most of these apps are available for use in all the main operating systems for free,and even the premium versions are highly affordable. Therefore,it is time to revolutionize your messaging life with any of the alternative tools explained.