Top 5 Webinar Hosting Software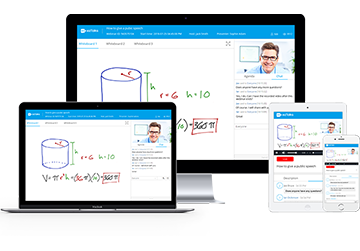 Best Webinar Hosting Software
Free for up to 100 ParticipantsFluent HD Video/Audio QualityScreen Sharing and WhiteboardPolls,Survey and RecordingRebranding and Paid WebinarsSign Up Free Now"Webinarsoftware" is the term vastly used indifferent fields forconducting online trainingor e-learning courses,selling products or services,developing marketing strategies,etc. through the web. So,needless to say,webinars have erased the distance among the team members of a group and the potential customers of your business. Here is the best5 webinar hosting software that will instantly take your webinar to the next level.
1. ezTalks Webinar
ezTalks Webinaris one of the best webinar hosting software available in theworld as of now. With this software,you can easily hostany webinar from anywhere and anytimeyou want.It does not matter if you are using an Android,or iOS or a windows device or Macas this software works for all.ezTalks Webinar offers you a handful of features. Some of them are :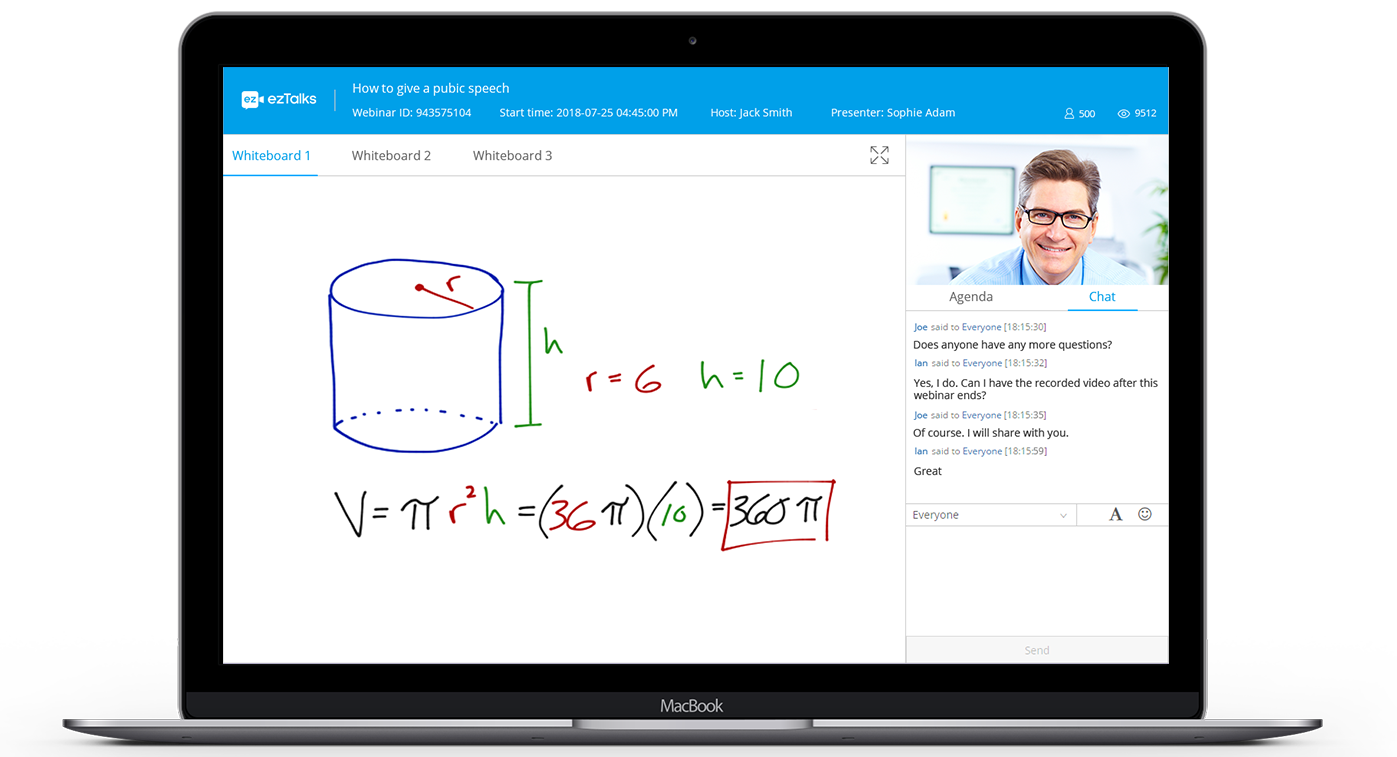 a) ezTalk Webinar allows you to do online webinar hosting for up to 100 interactive participants and10,000audiences at zero cost.
b)Stable and HD video& audio quality for your smooth webinar hosting is available.
c)You can run a custom webinar with your brand name and logo,custom registration and waiting page,and custom email notification.
d)A pre-fixed webinar can be scheduled or reschedule with reminders sent to the panelists and participants.
e)You are allowed to share your screenand have the freedom of using a remote controleasily with your team.
f)While you are hosting a webinar,it not only provides an online whiteboard tool for your explanation purpose,but also provides polling and text chat options for collecting extensive opinions.
g)You can record your webinar for your future use.

Trust your best free webinar hosting software,ezTalks Webinar,and you can wow all the users every time!
2. Adobe Connect
Adobe is one of the best software distributors in the world. It also created well-equipped webinar hosting software for webinar,meeting and conference solutions called Adobe Connect. However,unlike ezTalks Webinar,you should have to join their paid plan for using extensive features offered by Adobe Connect.
This webinar hosting software provides you with a unique room to discuss privately with selected participants of your webinar away from the rest of the members. Thus,this powerful feature lets you separate the group by their departments or roles. This powerful webinar hosting software has extended its coverage to Microsoft Outlook,streaming videos and smartphone. So,people on different devices can easily join the webinar through the software. But,all of these can be done after expanding a few bucks for their membership plans.
3. Webinar Jam
WebinarJam is one of those kinds of applications which use the Google Plus and Hangout to promote marketing functions. It offers all the exclusive tools and functions you need to host a successful webinar. You can share any files,share your screen,manage the registrations and communicate all the participants of your meeting or conference with this same app. It offers something extra as marketing software. You can customize its page with events,promotions,quizzes,polls,etc. for your marketing purpose. It gives you the opportunity to post your webinar on YouTube after you record that. Unlike ezTalks Webinar,it is paid webinar hosting software and you should join its plans to get full benefits.
4. GoToWebinar
GoToWebinar is one of the webinar hosting software launched by GoToMeeting. It's basically very popular for its easy to use interface and business class facilities. Most interestingly,this webinar hosting software is equally effective for a novice or less IT known persons. Besides the webinar hosting,through this software,you can also share files,presentations with the participants. You can even share your screen. This software gives you the freedom to use your mouse and keyboard as well. But,its pricing plansare not quite economical. It starts from $109 with up to 100 participants and the rates are even higher if you want to join more than 100 people.
5. Cisco WebEx
The world famous IT and networking company Cisco has also released their webinar hosting software called Cisco WebEx. Unlike ezTalks Webinar,this software is not free at all. You need to subscribe to their plans to experience their very high-end features for major business purposes. But the tools and elements the software is providing is worth your investment. Upon subscription,you'll get seven video feeds as well as integration with a lead – generation tool and mobile app. Cisco Webex also offers you create engagement through surveys and polls. This paid webinar software allows you to add a maximum of 100 people.
So,if you want to stay connected with your customers,students or your team by sharing creative ideas,knowledges and plans instantly without worry for travelling,use the webinars. According to the online webinar software comparison above,ezTalk Webinar is highly recommended withthe affordable price and the best features of webinar hosting software for small and medium business.