Top 5 RingCentral Meetings Alternatives
Ringtone phone system is designed to make the business communications easy and effective. The business executives use the RingCentral Meeting app to start the voice communication,business conferences,and online meetings. It helps the companies to save both the time and money. Like any other app,RingCentral Meetings has also some drawbacks that make users think about the alternatives to RingCentral meetings. RingCentral Meetings does not have the direct Linux support and you cannot customize it depending on your requirements. Moreover,it allows a limited number of the participants that does not make it a good option for the medium and large companies.
If you are looking for the RingCentral Meetings alternatives,you can consider some developed software like ezTalks Cloud Meeting that not only makes the online collaboration easy,but also offer improved features even with the free version. Do you want to know more about the alternatives to RingCentral meetings? If yes,you can go through the following five.
1. ezTalks Cloud Meeting
ezTalks Cloud Meeting offers both the free and paid versions. This RingCentral Meetings alternatives is an easy-to-use video conferencing tool that can increase the productivity of your business with the improved performance. It is popular for offering instant solutions. It helps the employees communicate with the colleagues and customers.Some of the key features of the ezTalks Cloud Meeting are recording and playback,an unlimited number of the meetings,full screen and gallery view,HD video,HD audio,application and screen sharing,mouse control,instant text messaging,and interactive whiteboard. With the paid version,you can expect some improved features including limitless meeting with 500 participants,real-time private and group chat,face to face collaboration,and seamless meetings both from the mobiles and the desktops.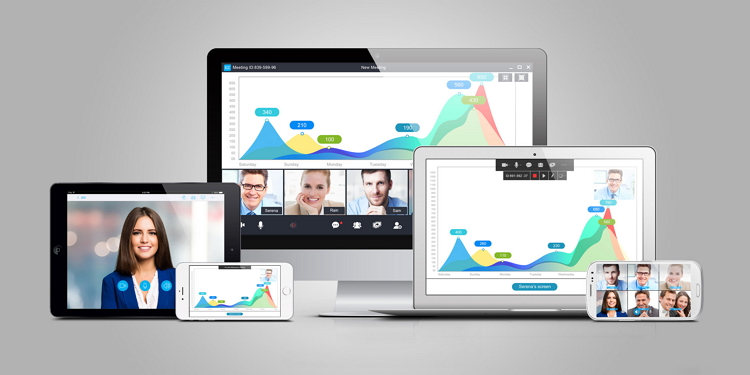 2. join.me
As a RingCentral Meetings alternative,join.me is considered good for the simple features. It offers an instant solution. It is considered good for the small and medium sized businesses. You can use this video conferencing software both for your smartphone and desktop. It offers video chat,file transfer,recording,cloud storage,and personal and group chats. It allows starting a meeting with 250 participants. Besides,it has unlimited audios,instant screen sharing,and video conferencing. It is highly customizable.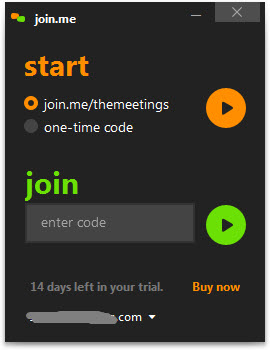 3. Google Hangouts
Google Hangouts is one of the most popular online collaboration tools. It comes with some cool features,including instant messaging,group and private chats,text messages,and voice and video calls. It is compatible with Android and Chrome OS. You can also use it on the desktop and iOS. You just need a Google account to start with. This alternative to RingCentral Meetings offers unlimited conference calls. It allows live conversation with photos,emoji,and video calls. Some of the key features are the group conversations,online chat history,data recording,and sync between the devices.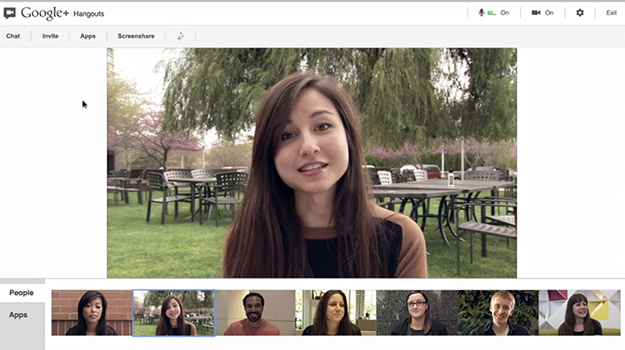 4. Zoom
If you are looking for an innovative video conferencing solution,you can consider using Zoom. Zoom offers cloud video conferencing,group messaging,and simple online meetings. Besides,this alternative for RingCentral Meetings provides audio,video,and screen sharing experience. It can be integrated with the Windows,iOS,and Android devices. Some of the key features of the Zoom are HD voice conferencing,dynamic voice detection,HD video conferencing,single sign-on,and 128 bits encryption.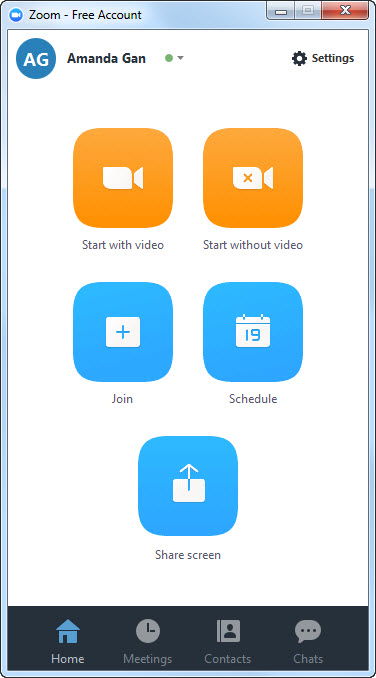 5. Skype
Skype is popular worldwide both for the paid and free versions. Skype offers an instant and effective solution by instant messaging and video chat services. It allows sharing the text,and images. You can use it both for the personal and professional purposes. Some of the key features of the Skype are the universal audio conferencing,communication within the office apps,meeting room systems,sharing photo and reactions in a call,message reactions,and information cards. It allows private video calls,group video calls,instant messaging,voice messaging,and group messaging.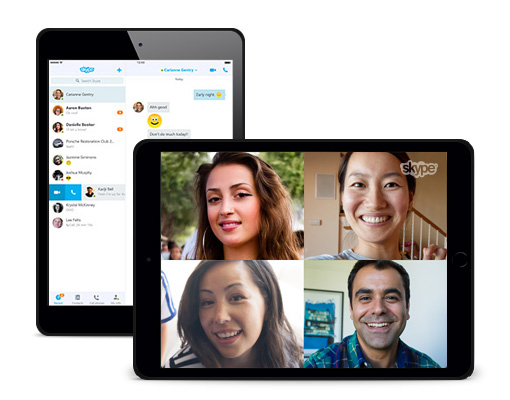 These are five alternatives to RingCentral Meetings. All these apps come with some improved features to increase the productivity of your business. You can also customize these apps depending on your requirements. Before deciding on one,you need to understand your requirement and purpose of use first and then you can go through the features to know which one can offer the maximum benefits. If you are looking for an easy-to-use app with some developed features to facilitate different types of the online collaborations,you can consider using ezTalks Cloud Meeting.