Video Conversation: Enhance Business Communication Efficiently
Video conversation can be done when you interact through an application having webcam attached with some other person located at different location and having a similar arrangement at his/her end. Both the parties must have certain types of accounts with some video conferencing software options like Skype,ezTalks Cloud Meeting etc.
This technology allows video and audio interaction in real-time between two users at different locations. Video conversation online is also referred as video chat which can be conducted through desktop or various mobile devices like smartphone and tablets etc. It involves one-on-one or point-to-point interactions. Sometimes it is also referred as video conferencing.
Why Do Some Companies Like Video Conversation?
Increase rate of conversion: Live video conversation helps in converting more viewers into real consumers. Most of the online shoppers want to interact directly with a real person to know about his/her products before buying them. It can be possible only through real-time video conversations.Improve efficiency of the agent: Video conversation also allows an agent to interact with many consumers at a time regardless of their locations. They can answer their queries and resolve their problems to win their confidence about the products of the company more quickly and easily than other means of business communication.Support the support team: Agents of a company can also use video conversation for interacting with each other to exchange their views about serving the consumers more effectively. In this way by sharing knowledge,the customer support team of a company can resolve the problems of its customers more efficiently.More information about customers: Live interaction through video conversation apps allow the companies to know more about the whereabouts of their customers related to their locations,behaviors and devices used by them. It will help them in improving the marketing strategies of the company.Improve opportunities for marketing: Online shoppers also want to be noticed individually,like everyone else. Video conversation online can be used as a marketing tool to tell the customers about offers and incentives in a personalised manner. It also helps in impressing the consumers more effectively and encourages them to engage in your website along with increasing the chances of purchasing your products more frequently.
An Outstanding Video Conversation App
Today many companies having workplaces at various locations are increasingly using video conversation or conferencing technology to eliminate the restrictions caused by geographical separations to collaborate together for the benefit of the company. You can find a number of video conversation apps in the market these days like ezTalks Cloud Meeting. In this write-up we are discussing about video conversation services provided by ezTalks Cloud Meeting.
ezTalks Cloud Meeting is a popular video conversation app that allows its users to go for video conversation online to host online meetings with their targeted audiences. Its free version allows you to interact with up to 100 participants at a time,even if they are located at remote locations. In this way ezTalks Cloud Meeting offers a number of benefits without spending even a penny.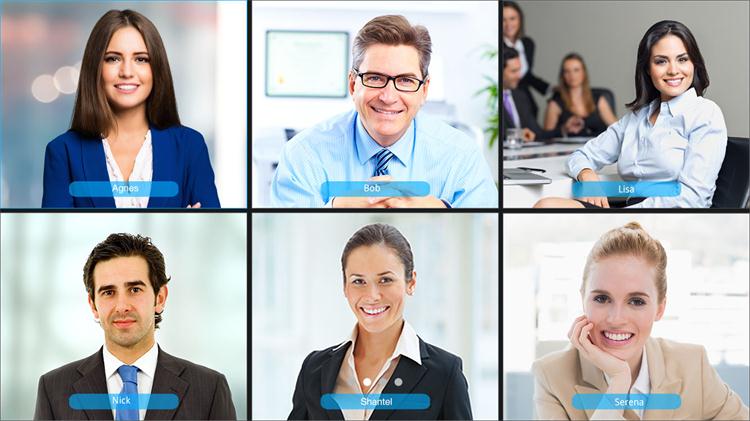 Key Features of ezTalks Cloud Meeting
• Online meetings can be hosted with up to 100 participants for free
• It can be used unlimited times for meetings
• Allow you to sharpen your ideas by sharing screen and whiteboard creations
• Record and save audio and video conversation to review later on
• Share high definition videos through webcams
• Schedule meetings online
• Give real-time feel through its gallery and full screen display
• Supports instant one-on-one chat as well as group chats
• Offer easy to handle intelligent and brief interface
• Completely compatible with the video conferencing equipment - ezTalks Onion having lots of features
Conclusion
Therefore,by using a suitable video conversation app like ezTalks Cloud Meeting,a company can improve its business by directly interacting with its consumers through video conversation online. The video conversation can increase the confidence of the consumers when they talk face to face with some related personality.