5 Best Online Collaboration Tools for Business
Teamwork is the glue that binds a group of diverse characters together. Where two or more people come together to achieve a common goal,there is bound to be friction due to creative differences. In most organizations,the departments that are involved in a project are not always in the same place.
Thanks to technology,this is no longer a problem. Online collaboration tools are increasingly being used by both start-ups and big businesses to bridge the gap. Collaboration makes it possible for employers and employees to work remotely on a project. This article will explain to you why it is important and provide a list of the best online collaboration tools for business.
Why Companies Prefer Online Collaboration Tools?
Here are some of the benefits that your business stands to gain from utilizing online collaboration tools for business.• Cost savingCompanies formerly spent thousands of dollars trying to get all their employees in one location for meetings and seminars. Collaboration tools online completely eliminate the need to spend money in making travel plans. In the process,a lot of money is freed up.• Easy monitoringCollaborative online tools make it easy to keep track of the progress. Employers are able to receive live reports. This makes supervision a lot easier and stress free. In this way,it improves efficiency and boost business.• Faster Decision MakerTraditionally,whenever an important decision is to be made,meetings have to be conducted to have all the parties in one place. However,organizing meetings takes up a lot of time. It is also prone to delays due simple things like bad weather and traffic.Collaborative tools online speeds things up. An emergency meeting can be organized in minutes. In the end,a decision is reached faster and a business opportunity is seized.
Top 5 Online Collaboration Tools
1. ezTalks Meetings
ezTalks Meetings is probably the best online collaboration tool out there. It combines HD video,audio and cross-platform chatting to deliver an unrivalled user experience. These three features make it an ideal choice for hosting online meetings.
Other features include interactive whiteboard sharing,recording and playback,screen sharing,making the online collaboration easy and efficient. In addition,the scheduling feature makes it easy to send reminders about meetings. The administration control is also made easy with the "permit speak" and "kick out" feature. Its full compatible with Windows,Mac,Android and iOS,making it more appealing.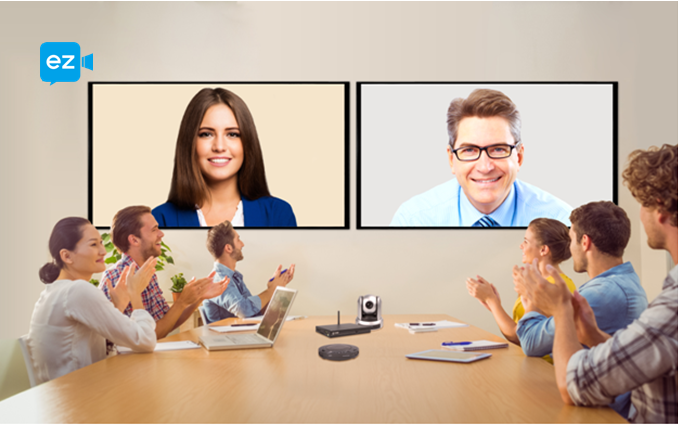 2. Yammer
Some companies have in the past tried to create Facebook groups for their workforce. However,this is usually ineffective for so many reasons. For one,it is impossible to control the group. Secondly,nobody wants their boss snooping on their Facebook profile. Yammer provides all the benefits of Facebook without all the limitations.
It is a safe tool to share internal information. It allows you to create profiles,upload photos,documents and files. The basic plan is free,but companies can upgrade with as little as $3 a month to enjoy additional features like security. It is currently used by over 6 million people. Since it's now owned by Microsoft,you are able to integrate Office 365 and SharePoint.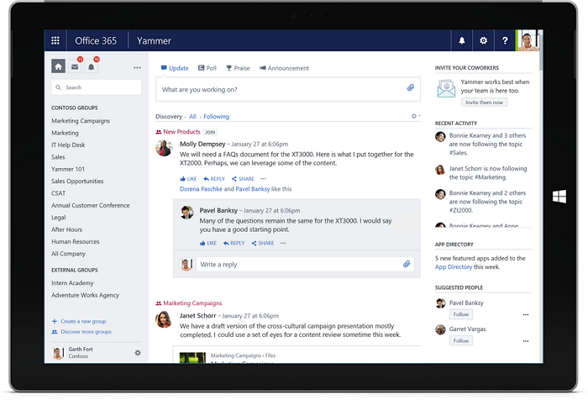 3. Slack
It is one of the fastest growing online collaboration tools for business. It's mainly a messaging application,allowing for real-time messaging and archiving. What is unique about it is that it operates on a channel. A company can create different channels for easy tracking and communication around a team tasked with a project. It also has a search feature to make sure you never lose any conversation.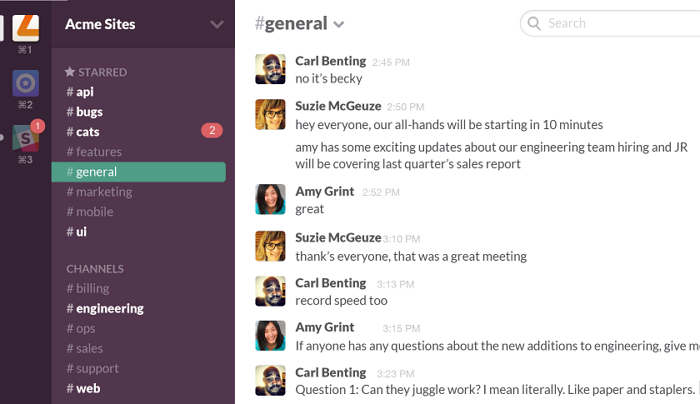 4. DeskAway
Emails still remain the mode of communication within the office. However,the large number of emails received by a single employee can be overwhelming. DeskAway is one of the collaboration tools online designed for project management. It provides team members with a centralized virtual place for communication,making it easier to retrieve emails when the need arises.
Like all web-based tools,it requires no configuration or installations to use. You can enjoy its services from as little as $25 a month for 20 users and 25 projects,and it comes with 2GB of storage space.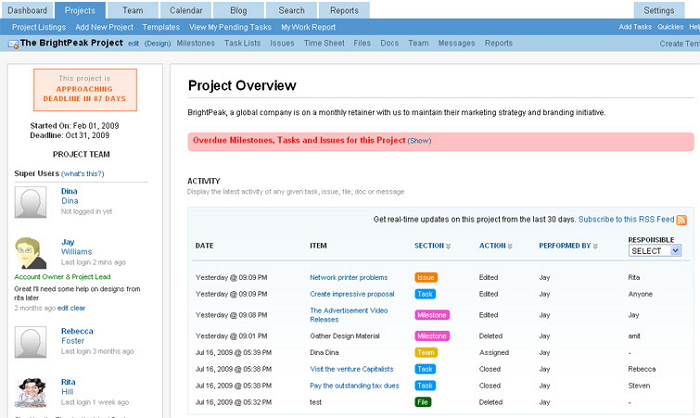 5. Zoho Meeting
Zoho Meeting is more than just web conferencing software. Apart from online live meetings,it also allows businesses to do product demonstrations to potential clients and provide remote customer care services. Customers can sign in using other social media accounts like Facebook,yahoo or Google. Meetings are limited to one hour. Prices start from $12 a month.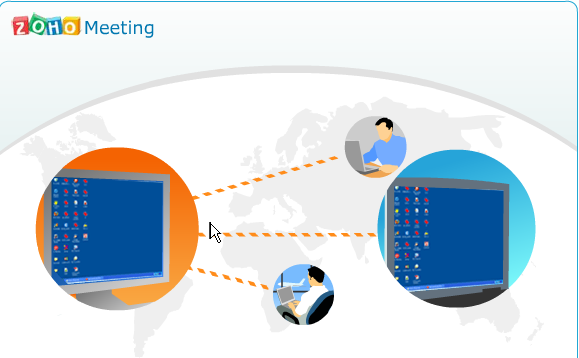 Final Words
Online collaboration tools will continue to play a big part in daily business activities. The benefits are irrefutable. However,it is important that you get the right collaboration tool that will satisfy your businesses' unique needs. From startups to big organization,collaboration tools are a must have. Don't be left behind,get one of these tools today and reap the benefits.