5 Best Teleconference Services
While email is a necessary component of any company's operations,there are a ton of instances where teleconferencing is the best option. A few decades ago,such a technology was unthinkable at most multinationals,meaning companies had to send their staff from company to company as part of their operations.
Today,the leading conference call services boast features that bring life to your meetings. There are many teleconference services out there and choosing one that will meet your needs. Partner with the wrong teleconferencing provider and you will end up hurting your business. As such,you need to get it right the first time. We've done all the leg-work to find which teleconference service is best for your company's needs. Here is our list of 5 best teleconference services.
1. AT&T Teleconference Service
Whether you wish to hold a business-related conference locally or overseas,AT&T makes this feasible with its easy-to-use teleconference service. The service lets you set up HD video calls for up to 500 individuals in different countries. There is no app to install,no separate account to create,and no username to create. To organize the teleconference,simply choose the AT&T teleconference service that you would like to use,give your meeting room a name and you are ready to invite attendees into the teleconference. The attendees will need to dial the toll-free number you provide them and input the code you provide them followed by the # symbol.

2. ezTalks Meetings
ezTalks is a one-stop teleconferencing provider that offers free cloud video conferencing. Making things flawless is what ezTalks aims to provide organizations. ezTalks Meetings is suited for small,medium and large companies. Its teleconferencing service offers a lot of features -- from international calls,to meeting recording and playback,instant messaging,audio conferencing,remote control of applications,interactive whiteboard sharing document sharing,images sharing,screen sharing,co-annotation,HD video,crystal clear audio,and more.
Pricing for HD conferencing is based on the number of participants the meeting room can support. If you are hosting online meeting of up to 100 attendees for every forty minutes,you will not pay a cent. Pricing for companies that need meeting rooms for up to 500 participants with unlimited time,you can pay for its premium plans.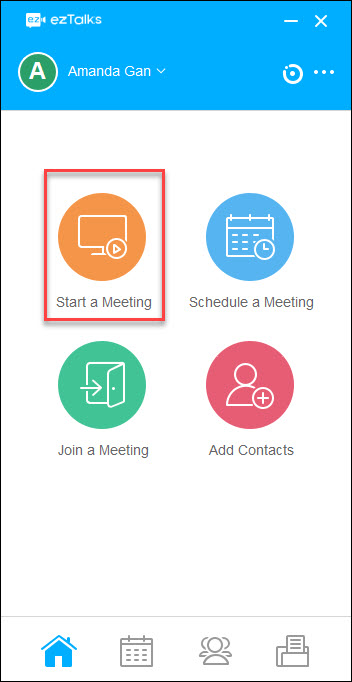 3. GoToMeeting
GoToMeeting is owned by Citrix and is among the finest teleconference call service available as it offers incredibly ease-to-use and superb features. Reliable and moderately priced,starting a meeting with GoToMeeting is super easy and there are no codes to memorize. Features include HD video,an app for making and picking calls while on the go,and more. This teleconference service allows you to initiate conference calls via any laptop or desktop. Moreover,it allows you to sign in using your Windows usernames and passwords. There is a 14-day free trial that should help you test the waters before you decide whether to adopt GoToMeeting or not.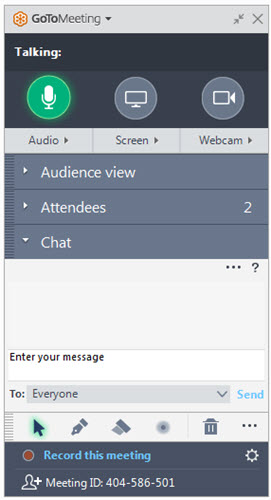 4. InterCall
A subsidiary of West Corporation,InterCall is the world's largest teleconference service. This virtual conferencing service offers audio as well as video conferencing services,and supports Adobe Connect,Google Hangouts,Cisco WebEx,Microsoft Live Meeting,Unified Meeting 5 and Microsoft Lync. That's not all!
It integrates with different applications like Outlook and Google Calendar that make registration,sending invitations as well as follow-up emails easier. This teleconferencing service also allows you to pick from various online meeting software. Its flexibility of online platforms combined with great customer service support makes InterCall one of the best teleconferencing services out there.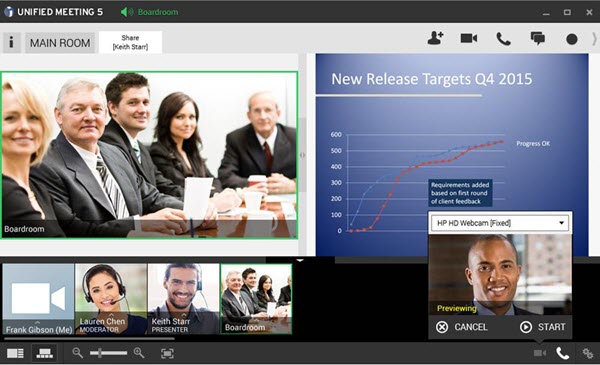 5. join.me
If you have been looking for the best teleconference services,then Join.me should be on your list. This teleconference call service comes with a set of unique features such as a mobile whiteboard,one-click meeting scheduling,and more. It supports Windows,mac,iOS,Android and integrates with a number of apps including Google Calendar,Outlook or Office 365.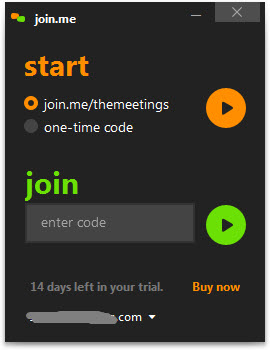 As more and more companies enter the global markets,business travel is one of the ways to connect with staff overseas. However,the cost of airfare,accommodation and eating can eat at the companies' profit. This makes teleconferencing service the best option. We hope this article will help you choose a teleconference service that will meet your business' needs.