Top 5 Cisco Jabber Alternatives
Cisco Jabber is a collaboration tool that can be accessed from a desktop or mobile devices. Some of its key features include audio and video conferencing,instant messaging,ease in transferring files among others. This tool provides a great way through which people can find and communicate with their colleagues. They connect online through the features that have been availed by Cisco Jabber.
It helps benefit many people in different ways. For instance,you will not have to face travel expense as opposed to face to face communication. With this tool,you will never miss out if people who tried to communicate with you. This is possible through its feature that allows you to manage voicemails. However,this is not to mean that Cisco Jabber is the best online communication tool. This might be because it might not necessarily match up to your expectation or the kind of collaborative software you are looking for. As a result,there are Cisco Jabber alternatives that are available.
1. ezTalks Meetings
ezTalks Meetings is an amazing online collaboration software that comes with many amazing features. It can work on both desktop and mobile devices. In addition to having video conferencing,it features an online whiteboard tool and screen sharing. The whiteboard comes in handy when you needs to share presentations and ideas with others. In addition to the video and voice conferencing,it also supports instant messaging either on private or group chat.With this Cisco Jabber alternative,you can connect with up to 100 people simultaneously. If it is to your advantage,you can record the session for future reference. ezTalks Meetings has a free starter for those with great features. For those who wish to upgrade,they can choose from either the Pro package which comes with advanced features,like hosting online meetings that contains up to 500 participants.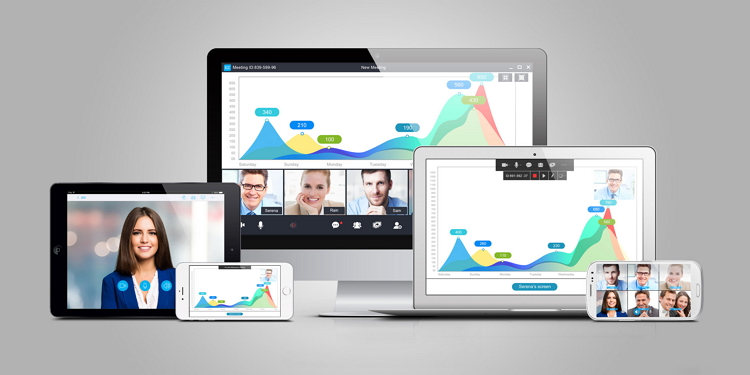 2. Zoom
Zoom is another Cisco Jabber alternative. Just like ezTalks Meetings,it features both high quality audio conference and video conferencing. This makes it an effective tool for hosting meetings. The zoom instant messaging tool allows participants to share texts and files. In addition,the interface that it uses is very easy,thus the person coordinating the meeting will not have a hard time.
Zoom comes with three different packages that you can choose. They are all priced differently depending on the number of participants that it can support. The price,however,vary depending on the number of users in that month. It can be used on both desktops and mobile phones.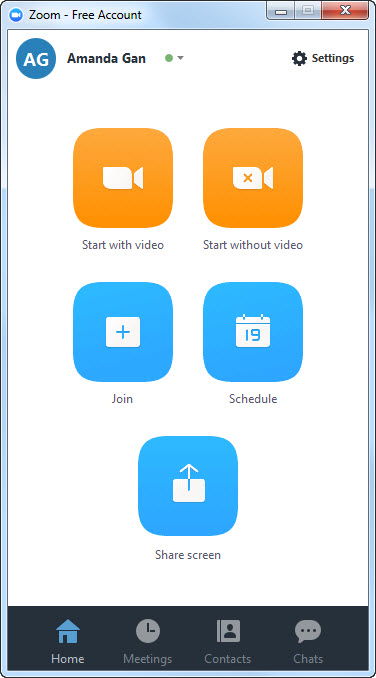 3. Slack
Another alternative to Cisco Jabber is Slack. Initially,it not only features video and voice calls. However,this changed last year. Even better than just having group voice and video calls,it allows you to make one-to-one calls too. Besides,it features screen sharing. This feature allows any of the participants during a live video call to share files with the others. It has various packages,including a free one,from which you can choose from. It should be noted that more expensive the package,the more advanced the features it has.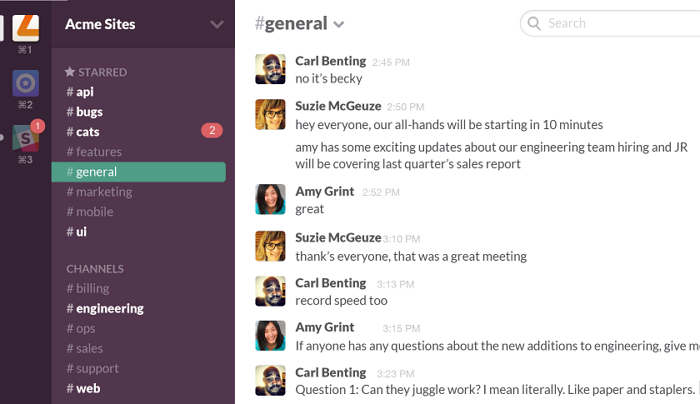 4. Google Hangouts
If you are looking to connect with a small number of people for free,this should be your alternative to Cisco Jabber. It allows you to connect with up to ten people simultaneously. It features both Google video conference call and Google voice calling. Moreover,you will get to have instant messaging. In that way,it can be easy to create a group chat and plan for a web conference.
It is more suitable for a rather informal setting. For that reason,it is more popular with the youth. With G Suite integrated to it,you can easily sync invites from your email such that you do not forget to join a meeting. Google Hangouts can be accessed by using both the desktop and through mobile phones.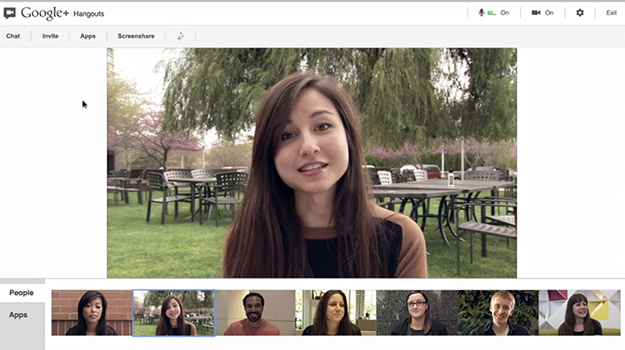 5. IBM Sametime
This Cisco Jabber alternative features high definition voice and video conferencing. Similar to Slack,it also allows for screen sharing. Therefore,sharing of files between those working together becomes easier. You will not have trouble trying to learn how to use it as it is user-friendly. Recently,they came up with applications which are supported on smartphones or tablets. This is so as to ensure that you do not miss out if you are not near the access of a desktop.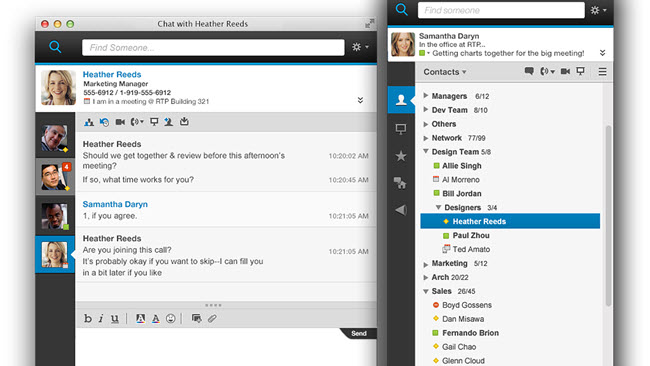 To sum it up,it is evident that there are many alternatives to Cisco Jabber. The examples discussed above are some of the top alternatives. When choosing video conferencing software,you should know which one will work best for you depending on the features you need. In addition,you need to consider whether you want to choose one that is free or that with a monthly subscription.