10 Top-Rated Webinar Services in Use Today
Introduction
If you're looking to host an online discussion or conference and wondering which software is right for you,you're on the right page. Ideal webinar services must have up-to-date features and be easily accessible to participants.There are many different options to choose from and it is important to choose software that is best for your needs. In this article,we will highlight on the 10 top-rated webinar services with great features for web conferencing.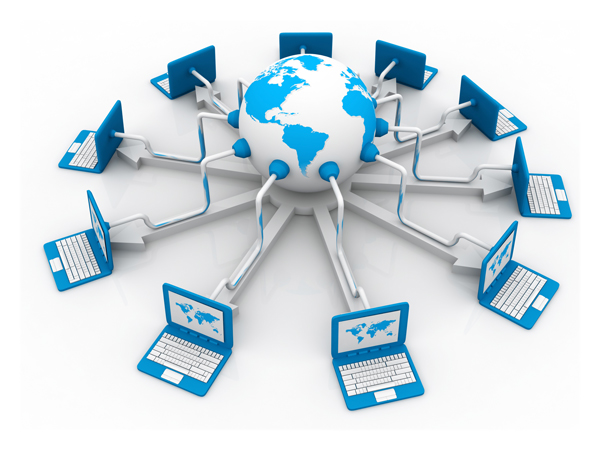 ezTalks Meetings
This is one of cloud-based webinar hosting services which allows the user to create highly engaged sales and marketing webinars easily and quickly. ezTalks offers automated webinar funnels that leverage on engagement and automation to acquire new customers and engage new ones. Easy seminars create live seminars using a very fast live stream technology and offer an email follow up hosting service with marketing integrations.
The emails are collected when people register for the user's events and the software integrates the user's favorite autoresponder program for follow up. They intimate prospective clients about your event and explain to them about the benefits of your products without too much pressure and help you sell them in the end.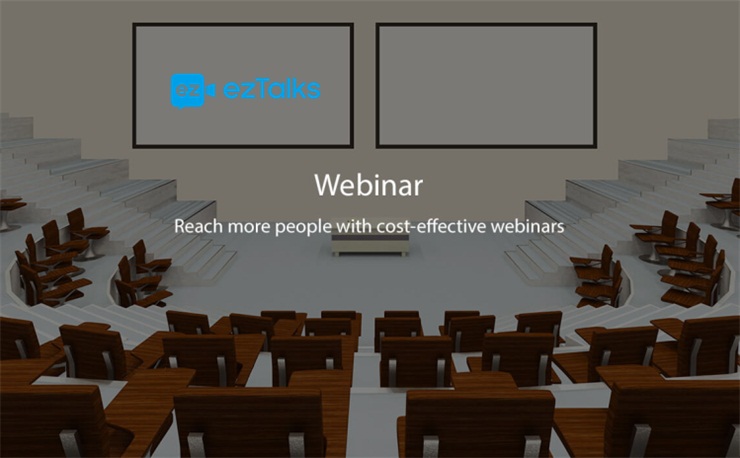 GoToWebinar
This webinar service is a fantastic option especially for persons who want to promote their own products and services. GoToWebinar can handle sending custom email invitation and reminders using their automated email templates. You can also customize your own email invitations. This software can support multiple presenters and panelist. You can also attend a webinar using its Android or iOS apps on a mobile phone. It also allows custom branding of your company logo on webinar material and allows you to create up to 20 polls to engage your audience.
Google
Google has platform that does live streaming for webinars and it is absolutely free. This Google webinar service is also high ranking in search results. To make use of this platform,all you need is a G-mail account,YouTube channel,and a Google+ account.
The free webinar service has a feature which enables you to broadcast your webinar on your YouTube account. It can also show when you or your participants are on air or off air,and how many persons are watching and also provides you with a list of opened windows on your screen. This way,you can easily choose files you want to share with your audience. You can also choose whether audio and video should be enabled for your audience.
Evergreen
The Evergreen webinar service creates rolling webinars that play on autopilot. All the user has to do is to set the date,time and a number of times the webinar should be played,and the software using its smart date technology would take care of it.
Unlike like most webinar services,Evergreen allows you to buy it just once and you can use it severally. There is no monthly subscription or payment. The software has a local time feature and allows the user to set the time to any time zone. It has a full integration with your Aweber autoresponder and some other email services. There are no technical glitches and can run several times a day or week to suit all time zones and give the user a greater reach. It is a very reliable hands-off automated webinar at its best.
Zoom
Zoom is one of the best webinar services because of its fantastic features. With this software,you can host web conferences or meetings for any purpose. It allows for conference room style for your business meetings. You can also set up a business IM for internal communications.
So,if you're looking for a software with HD quality video and audio,then Zoom webinar software is one of the best options you have. Also,you can easily share mobile screens from your phone or tablet.
To enjoy the amazing features,you can sign up for the basic plan at $14.99/month. They also have a free plan but with limited features.
Microsoft
The Microsoft Office Live Meeting is an efficient online webinar service. With this software,you can conduct a webinar with up to 1,250 participants. Some of its amazing features include session recording,screen sharing and live polling.
Microsoft webinar software offers standard users ($4.5/user/month) up to 250 users per meeting and professional users ($16/user/month) can conduct meetings with up to 1250 participants. Professionals can also store recordings for about a year on the software. This software is affordable and offers a free 14-days trial. However,it is important to note that this software is windows-only.
Cisco WebEx
The Cisco WebEx is part of the Cisco Products used for remote work. It is a great software for events and webinars. They have a free trial,after which you pay for the product. This software can be joined using any modern browser and it is also mobile friendly.
You do not need to worry about dialing or access code because they are absent. Also,it does not incur additional charges for service operators. It can Sync with your calendar and prompts for meetings when its time. This software also enables chat and you can engage your audience with polls. With high-quality video and audio,you can also display up to 5 panelists at a time.
AnyMeeting
AnyMeeting is a web conferencing service which provides webinar services for small business. It is a great tool for video conferencing. It has amazing features which enables users to share their screen and application.
The host of the meeting can charge its attendee to access a webinar. It is also mobile friendly,which means you can reach a large audience. It supports modern browsers which operate on adobe flash player. To restrict access to meetings,it allows the online meetings to be protected with an encrypted password. It is free for up to 10 attendees and can personalize meeting URL.
iLinc
iLinc webinar software provides you with tools to manage the process of your online webinars. It gives control to present a single speaker or host a panel event. With this software,you can host events with up to 1000 participants.
You can easily set up webinars,invites,and follow-up emails all at the same time. It also offers attendees free internet audio and easy login access. You can re-engage your audience with instant surveys and polls,and monitor your participants to help delivery. You can also easily promote events on social media to boost attendance. This is one of the best webinar services available today.
0 Adobe Connect
Adobe Connect is a video conferencing service with lots of features that make webinars more engaging and allows it to run efficiently. It allows the user to include demonstration,share files and presentation and prepare course work.
It also helps the user make better presentations by reporting after each usage the successfulness of the webinar and how better changes can be made in the future. An interesting factor with this service is the pod system which allows the user to create isolated rooms for discussions in the group. Hence,the user can divide the attendees into different groups depending on their interests or areas of specialization and then they can talk to each other without any group necessarily interrupting other group.
Conclusion
The 10 best webinar software highlighted above are some of the top-rated services in use today. So,whether you are organizing an online seminar,discussion or executive meeting,feel free to explore the service that meets your needs. Do not forget to consider the pricing too.
By all indications,it goes without saying that ezTalk is indeed a cut above the rest,considering its features and overall outlook.