Top 4 Web Based Presentation Software
The Internet has made it possible for business owners and online entrepreneurs to reach out to a whole new world of audience. When you want a wider and a vast consumer base,you make use of all the available resources at hand to reach out to your target audience. This can result in increased awareness and profitability also.
Web presentation has been popular for a long time now and it provides you with unlimited opportunities of conveying your information. It helps you translate all your raw information into visual elements which your audience can receive. It helps you break barriers of distance and reach to different people from different locations. This has been made possible by web based presentation software. These softwares help you gather all your materials and put them in a format which can be available for sharing with others. Then they let you present your data to your audience. They can watch your data in real time online or even offline. Thus,they are a boon to online entrepreneurs and presenters.
We all had the need for presenting ideas to our audience at some point in our career. It could be a pitch for a client,for colleagues or future employers or it could also be for a bigger audience at a conference. You can also be presenting your ideas to your students. A good web presentation software will allow you to convey your data to your audience with ease. It will allow you to effectively conduct a good presentation setup and introduce your ideas. There are a lot of good presentation software out there. We list some of the best web presentation software which will make your presenting experience smoother.
4 Best Web Based Presentation Software
CustomShow - CustomShow is a popular web based presentation software that incorporates all the branding elements. You can create and design branded presentations and also customise them. You also get analytics of your presentations and a slide library also. You can also import presentations from other software and customise them here. This software is beneficial for marketing and sales. This software is very handy and can even import slides from PowerPoint also.

Slides - Slides is another widely used web presentation software. There are three price packages to choose from and you can view all your slides online or on your mobile. You can even control all your presentations with your mobile phone and can present your data in real time. The software has HTML ability also.

Zoho Docs - Zoho Docs has been popular since quite some time now. This web based presentation software have a lot of users and also have a Free Forever plan. It offer users a lot of shared storage even with a basic free account. You also get the option of sharing your work via mail or embedding in your web site. They have more than 17 themes to choose from. The touch feature makes it handy when working with large displays or monitors.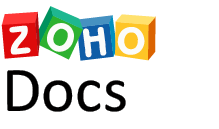 Prezi Business - Prezi Business offers users rich presentations which are creative and interactive also. You can also edit all your presentations in real time with your colleagues. This feature makes it very convenient for business owners to operate with one another. It aims to provide high quality online presentations and deliver them seamlessly anywhere. You can also export your presentations in various formats. It is available for both Windows and Mac.

Share Web Presentation in Real Time via ezTalks Meetings
ezTalks Meetings,professional and easy to use video conferencing software is a very popular software for hosting web presentations. It offers you the convenience of having a 100 participant meeting plan which is free. It also offers you your own online cloud meeting with participants and ensures you get a host of features. During the web presentation or online meeting,you can easily share your presentation with colleagues located at any places in the world at any time.
The built-in online whiteboard tool enables you to draw or scratch out your expressions about the web presentation effortlessly. With the instant messaging service,you can chat with one or all colleagues at once. Moreover,you can easily host the web presentation on various devices,such as smartphones,tablets or PCs running Android,iOS,Mac and Windows.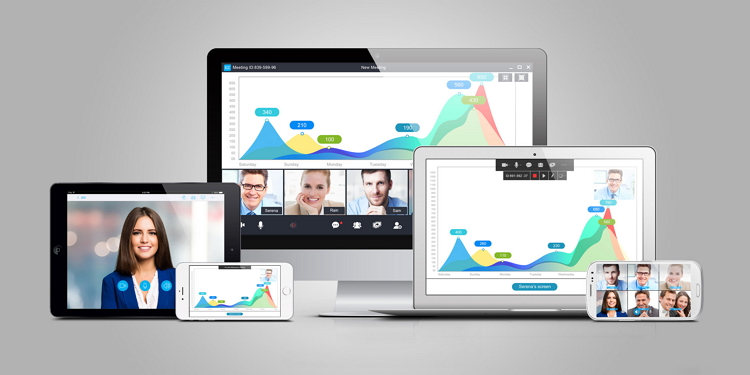 ezTalks Meetings is an important part of any cloud meeting or hosting. It enables you to effectively connect with your target audience and convey your web presentations and others. It is useful for any people who want to convey information to people. It integrates online conferencing with host of features to ensure you have a quality conference.